We are always keen to support our members, and now more so than ever. Are you an expert in your field and think you could write and deliver a course for us?
Since its launch in 2019, the Cultural Enterprises Academy has continued to grow and provide essential learning opportunities for our members.
At the core of the Academy is a series of structured courses, created by industry experts which encourage flexible learning. If you haven't already, now might be a good time for you and your colleagues to take a look at what's on offer – furloughed staff are entitled to undertake training. 
After listening to what users have told us, we are particularly interested in recruiting subject matter experts to create courses in the following subject areas:
Sustainability and Good Environmental Practice
Filming & Photography Hire
Social Media
eCommerce
Digital Revenue
What's involved?
Email your idea to our Academy Manager, Lucy Rees-Harris on academy@acenterprises.org.uk including:
What your course would cover with a brief outline of the course structure – you can see an example structure on any of our existing course pages.
What would learners take away from your course? Why would it be useful to people working in Cultural Enterprises?
What makes you an expert in this subject area?
Secondly – if commissioned, you'll be asked to produce a script of around 10,000 words and an accompanying PowerPoint. We'll provide you with advice on how to write a script for an online course, and we'll work with you to fine-tune the finished product. You can see an example course by registering for one of the free courses already live.
We pay contributors for scripts and presenting – fees are available on request.
Who can put forward proposals?
We welcome proposals from anyone with expertise relevant to those working in the cultural enterprises sector, primarily in the UK but also Europe, the Middle East, or Australasia.
We also welcome proposals from professional suppliers – with an important caveat. The Cultural Enterprises Academy is a valuable educational resource. If you are willing to generously share your expertise with the sector, we will be happy to work with you to co-brand a course, but we will not (ever!) publish a course which is intended to be an advert for your business.
We look forward to working with you!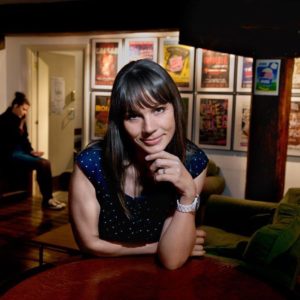 Lucy was previously Head of Development and Communications at the Menier Chocolate Factory theatre in London. She works freelance as a Producer and Consultant in the arts and is currently Programme Manager of the Cultural Enterprises Academy.