One of the key differences between physical and online shops is the ability to stop people in their tracks and create the 'wow' factor.
Displays allow you to draw attention to specific ranges or stories, create theatre and provide retail teams the opportunity to engage with customers. However, all too often the basics are missing, which is losing valuable spend in shops.

With shoppers still spending around 65% of their money in a physical shop versus 35% online, visitors are in your shop with every intention of spending. So the opportunity to maximise the visitor spend in your shop is with you and your teams. But you need to ensure you get the basics right first.

We know that 80% of potential customers will do one of two things when an item is not priced:
Walk out of the shop without purchasing
Put an item back and not ask shop staff what the price is

So with us all trying to maximise spend per head, how can visitor attractions afford not to price their products?
As a retailer, whether you have a shop on the high street or in a cultural institution, standards matter, and it is important that you compile your own set of standards which you and your teams can sign up to. Once you have agreed your set of standards, ensure you implement, embed and continue to improve on them in order to really maximise your income generation.
So what are those basic standards?
Ensure all shelving and display areas are clean and dust free
Products need to be priced neatly, legibly and consistently in line with the brand / institution ethos
Ensure signage stands are in good condition. Replace broken or badly damaged ones
Products merchandised to create a story, with product adjacencies thought out –
what partner products would a customer buy?
When compiling displays, ensure there is a focal point, follow the 'pyramid principle' and have smaller items either side so the items step down from the focal point. Minimise any negative space (gaps), between shelves and product displays
Ensure the team are knowledgeable about what they are selling, and as a minimum
they know how to find the information if they don't have the knowledge
When displaying a sale section, it should still look smart and enticing…and remember to ensure all products are priced!
Ensure visitors can navigate around bays, gondolas and tables, making the
experience as comfortable as it can be
If you are low on stock for any reason, rather than having gaps or spaces, repeat
product lines, often products can fit into several stories, so maximise bestsellers by
repeating facings elsewhere in the visitor journey
Ensure lighting is working and products are lit
Complete monthly date checks on food and drink items. Too often visitors find out of date product, which changes their perception of your brand / institution
Ensure rubbish, product boxes, and till areas are neat and tidy. Remember, visitors
can usually see these areas, and they reflect on you and your institution
Ensure the transactional experience is seamless, thanking the visitor for their purchase or leaving them with a parting comment. Usually this is the visitor's last memory, so ensure it is a memorable one – for the right reasons!
Walk the floor before you open, putting yourself in the visitors' shoes. Conduct weekly floor walks with the team, getting them to do the same. Use this opportunity to discuss what is working and what is not
In order to create interesting displays which give reason for repeat visits you need to adapt your displays to ensure they are relevant. This might be according to proportional activity, themes within the visitor attraction or particular weeks of the year, like Fairtrade Week, National Gardening Week, Museum Week, National Bee Week or Museum Shop Sunday. Remember strong visual merchandising, is both an art and a science. The products have to be relevant, i.e. the customer wants to buy them, and displayed well for visual merchandising to be impactful and to work. Remember to sign the story with the particular promotion, and / or provide some history or context. Visitors like being able to tell the story with their purchase.
Getting it right in store, usually sees customers spend around 30% more versus when you don't get it right. Any retailer would relish this extra spend from visitors, which is why so many shops ensure they have a set of standards which are delivered day in day out. With the summer upon us, and for a number of institutions it is one of our busiest seasons, there is no better time to look at your shop's standards through your visitor's eyes.

If you reviewed your shop today, how would you fare with getting the basics right?
What standards would you implement?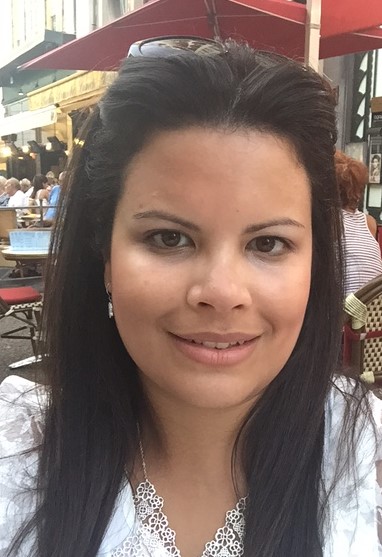 Lycia Lobo, Commercial Director at English Heritage has been in the commercial sector for over 20 years. She is passionate in generating income in order to maintain a sustainable future for the heritage sector for many generations to come. She has previously worked for high street retailers, The Works, Thorntons and H Samuel/Ernest Jones before moving over to the cultural sector working for the V&A, and the Ashmolean. Lycia joined English Heritage in 2019, and is Chair of the Charles Dickens Museum board.