'You need to unmute yourself' is certainly not the phrase I would have ever predicted we would be saying to each other over the Spring months of 2020, I thought we would be talking about Brexit for eternity. But after years of the political wrangling which followed the Brexit vote in 2016, 31st January 2020, came and went in a flash, as the spread of the coronavirus pandemic overshadowed the final Brexit headlines.
We are now in week six of lockdown, and I wanted to share with you the highs and lows (mainly highs!) of the journey so far, what we have learnt about ourselves, the opportunities it brings and how we start to think about the future.
Uncertainty
Last month, we all went through a period of uncertainty when we were getting our heads around the evolving rules of furloughing and re-deployment options. What felt like a period of divide between those furloughed and those that were not, became an opportunity for colleagues, friends, family and frontline key workers to be united more than ever. And with copious amounts of planning later, let's look at what lockdown started to show us…
Creativity
After months, and in many cases, years of organisations struggling to stay up to date with technology, the use of video conferencing became second nature for many of us. The days of 'fear', due to not being able to download, install or log on disappeared. Colleagues who barely interacted with each other at work, began to get a glimpse into their colleagues' homes, décor, pets and children. Who knew working from home would be both seamless (well almost) and insightful?
Ultimately, what this has shown is when we really need to deliver, working together, cross functionally and collaboratively enables us to do so. Yet so many organisations forget this during a typical working day. It's so easy to work in silos, but coming together is when the creativity really happens – people just talking to people.
So the question we need to ask ourselves – is how do we commit to continuing this collaboration when we return?
Lockdown
Ahead of getting our sites closed, (it seems such a blur now), did we prepare fully, and have we made use of the time during lockdown?
The sector has shared the following activity –
1.Retail & Café Stock / Product
Stock locations checked for BBE lines and stocktakes completed ahead of closure. If not, should we plan this ahead of re-opening?
Organisations held food & drink sales for short dated stock lines to avoid wasted and write offs.
Unsold stock donated to food banks / competitions.
Utilised time to ring suppliers, to understand more about their business, product and what they do. We will need each other post lockdown!
2. Online Shop / Ecommerce / Ticketing
Implemented fulfilment processes, which allowed us to continue trading online. (If you couldn't do this, should you think about reviewing this with other lessons learnt during wash-up, post C19?)
Ecommerce content aligned with national days, marketing & social media to increase deferrals (and sales) via the online shop.
Using drop shipping methods, rather than purchasing stock up front, will help with cash flow.
Landing pages changed to reflect the changing shopping habits.
Free postage offers and/or waiver booking fees to encourage purchases.
Utilising lockdown time to design and launch an online or ticketing shop.
3. Audio Guides
Talking to suppliers regarding visitors 'bring their own device' options where they download an app instead of a physical device which may need to be cleaned.
Utilising lockdown time to plan and review opportunities to improve interpretation.
4. Operating Guides, Processes & Plans
Updating operating and process guides.
Compiling plans, strategies and delivery schedules to get ahead before re-opening.
Implementing clear processes and new starter induction training.
The Future
As we approach what the government is referring to as 'Phase 2', we should now be considering what trading 'on the other side' could look like.
When would we be likely to open, and what parts of our building / site do we open?
How quickly could we mobilise ourselves to open all or parts of our organisation?
What do we need to do to re-open with social distancing measures in place?
What will your social distancing measures look like?
How will social distancing impact maximum capacity levels and visitor numbers?
Will there be an outlay (expenditure) to implement these social distancing changes? (Barriers, cleaning, floor markings, signage, staffing etc.)
How will you implement them? (Un-furlough, volunteers, security)
What will your visitors expect from you, and how will you implement and service this?
Do you need to change your product / menu offer?
How and when will you revise or re-forecast your budget / targets?
Top Tip
Plan out the customer journey – think about all those touch points from arriving to leaving, and think about what measures and processes need to be implemented and planned out along the way to ensure, when the time is right you can open safely and efficiently.

We are in this together, we will bounce back!
The one thing we can be certain of, is there will be a time, where we look back at this period, and realise how simple life can be, when we slow it down – it's people, experiences and opportunities to seize the moment that matter.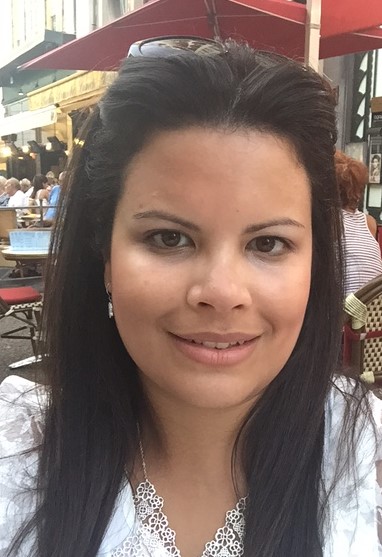 Lycia Lobo, Commercial Director at English Heritage has been in the commercial sector for over 20 years. She is passionate in generating income in order to maintain a sustainable future for the heritage sector for many generations to come. She has previously worked for high street retailers, The Works, Thorntons and H Samuel/Ernest Jones before moving over to the cultural sector working for the V&A, and the Ashmolean. Lycia joined English Heritage in 2019, and is Chair of the Charles Dickens Museum board.