Cultural Enterprises Awards 2022
Meet the Winners
Rising Star and Overall Winner
Matthew Henderson
Product Development Manager, Beamish Museum
Matthew is constantly looking for the next new exciting product for Beamish. During lockdown he launched the online shop which has since made over £100k in net income. He also hosted multiple live Victorian classes for children who were home schooling, and has transformed the on site sweet shop.
Matthew sees 'product' as the entire visitor experience package, with the customer at the heart of everything. His infectious enthusiasm is an inspiration to the whole team of staff and volunteers at the Museum.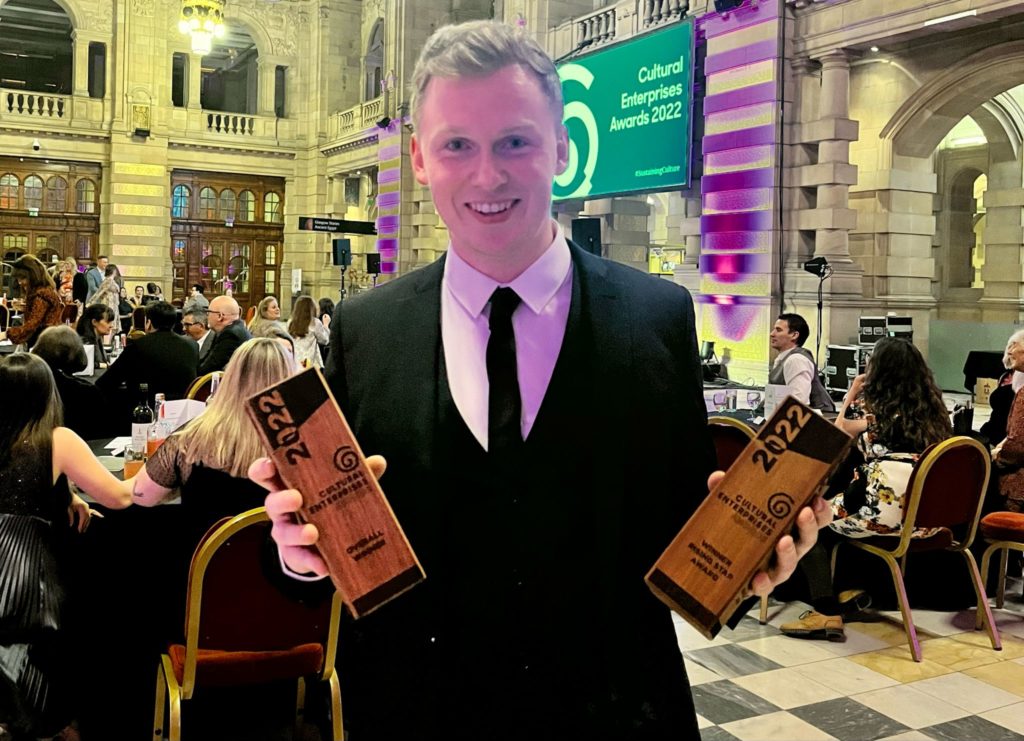 Matthew is a devoted and energetic individual leading from the front, and an inspiration to us all when it comes to innovative product development – no wonder the financials flourish!

The Judges
Outstanding Contribution
Patrick Trembath
Gardener & Groundsman, PK Porthcurno
Patrick (Paddy) has looked after the subtropical gardens at PK Porthcurno for over 20 years. An experienced beekeeper, he relocated a hive to the grounds and began training staff in beekeeping. PK now has five hives producing honey for the shop thanks to Patrick's willingness to share his knowledge. He is incredibly hard working, always ready to help, and entirely responsible for the distinctive planting in the grounds.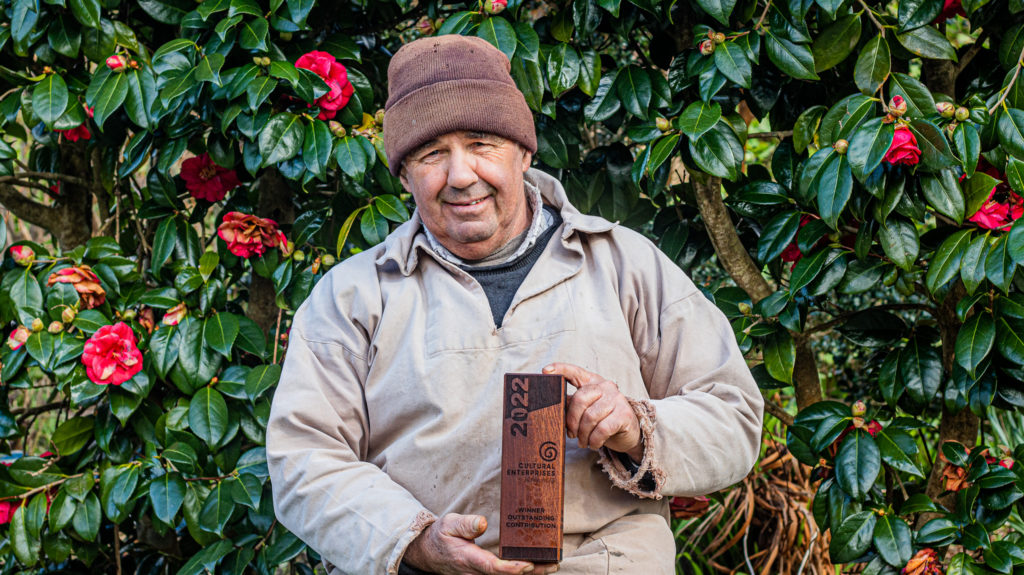 Paddy's dedication, generosity and willingness to share his skills really stand out – a truly outstanding contribution.

The Judges
Best Product
The Art House Fabric Pouch
These beautiful screen printed cotton canvas pouches were designed and made at The Art House. Local artist Ellie Way created a unique abstract screen printed fabric using remnant materials, and the pouches were then constructed by Hamid of DLT Tailors, who came to The Art House with his family through Wakefield's City of Sanctuary programme.
Fantastic story behind the product and great work with the local community – a great example of a product supporting the message of the organisation.

The Judges
Best Range
Museum of the Home Vintage Textiles
Bold, rare textile designs from the museum archives have been brought back to life with an exclusive range of homewares, stationery, confectionery and accessories.
A blast of colour and design, right on trend with wide commercial appeal.

The Judges
Best Licensed Product
National Trust Papers II
An eclectic collection of contemporary wallpapers based on original designs from National Trust properties. Created by Little Greene, each wallpaper has been redrawn and recoloured, acknowledging the traditional methods and materials from which they were originally crafted.
A beautiful collection with sustainability at its heart.

The Judges
Best Publication
National Portrait Gallery
Hold Still: A Portrait of Our Nation in 2020
Documenting the pandemic in photographs, this stunning book became a #1 Sunday Times bestseller, #1 Amazon bestseller and reached #3 in total consumer market sales in the UK.
A breathtaking and important record of our nation in troubled times.

The Judges
Best Children's Publication
Kettle's Yard
Alfred's Adventure in the Children's City
This beautiful picture book by Imogen Alexander and Rose Feather was produced in collaboration with local families who took part in the Kettle's Yard and Red Hen Play and Picture Books project, an early years literacy project funded by Talking Together in Cambridgeshire. A 'Buy One Gift One' option enabled customers to pay for two copies, the second to be donated to a child in North Cambridge.
Great collaboration between retail and learning teams, and a really imaginative way to engage both children and the local community.

The Judges
Best Shop
Royal Botanic Garden Edinburgh
The refurbished Botanics Shop has been transformed into a beautiful and enticing retail space which is reflected in strong sales and a substantial increase in ATV. The new shop is attracting a wider variety of customers, including younger visitors.
A beautiful shop conceived and designed with the Garden's core principles and ethos at heart.

The Judges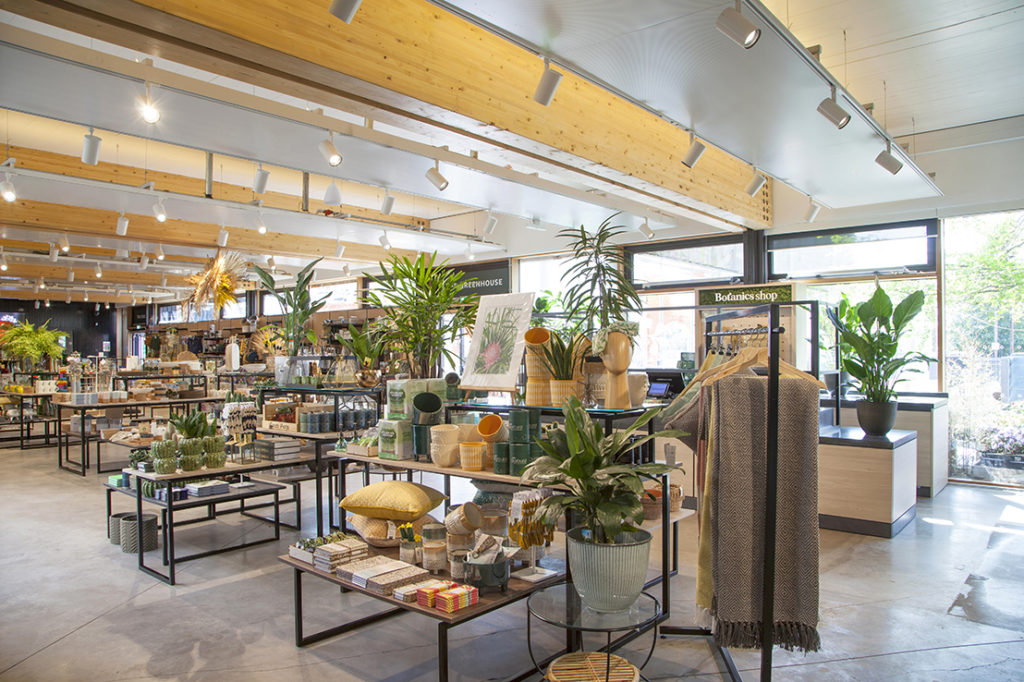 Best Online Shop
Birmingham Museums
During lockdown Birmingham Museums took the opportunity to revamp its online shop to increase its appeal to an expanding online
customer base. The new shop highlights local makers including a blog showcasing the workmanship, stories and personalities behind the products, and the new customer friendly layout has significantly increased revenue.
A fabulous online shop, visually attractive and easy to navigate. The Meet our Makers panels add a wonderful personal touch.

The Judges
Best Supplier Initiative
Just Trade
Throughout the pandemic Just Trade has supported the people it works with around the world, with initiatives such as food parcels and creative projects, and by encouraging artisans to establish micro enterprises. The support they were able to give teams around the world ensured that when heritage sites reopened they were well positioned to start making and shipping products once again.
A truly commendable effort to support their partners during the pandemic, and an inspiring example of how business can be beneficial to all.

The Judges
Green Award
PK Porthcurno
PK Porthcurno has been working hard to reduce single use plastics and ongoing beach litter issues, achieving official Plastic Free Community status for the whole of Porthcurno Valley with Surfers Against Sewage (SAS). They have worked with other venues to remove single use plastics and organised beach clean events.
They have also been working to support the West Penwith application for International Dark Sky Park designation, with an exhibition in the museum entitled 'Lights Out for Darker Skies'.
A great example of partnership working and community collaboration, this level of commitment to environmental awareness is an example to us all.

The Judges
Creative Commerce
Historic Royal Palaces
Kew Palace's Hidden Spaces Tour, guided by a costumed Host, enables visitors to explore spaces not usually open to the public. The tours received great feedback as well as generating income, plus the idea came from the Host team themselves, showing just how engaged they are with commercial objectives.
A win win idea – engage visitors, create income with no extra outlay and support creative team ideas.

The Judges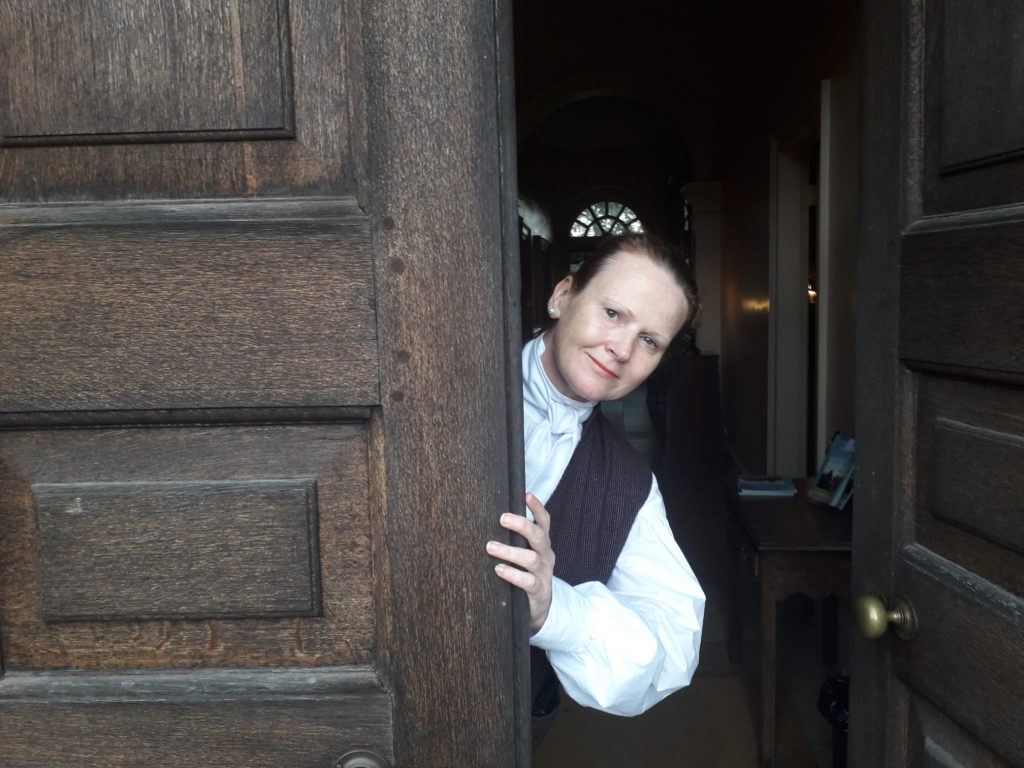 Digital Income Award
The Gurkha Museum Trust
The Gurkha Museum's online lecture series, Gharma Sunnu (Nepali for "To Listen at Home") has increased audience reach and engagement as well as raising £1,540 in direct donations. The museum's digital programme, which also includes online exhibitions, has significantly increased audiences and income across donations, membership and trading.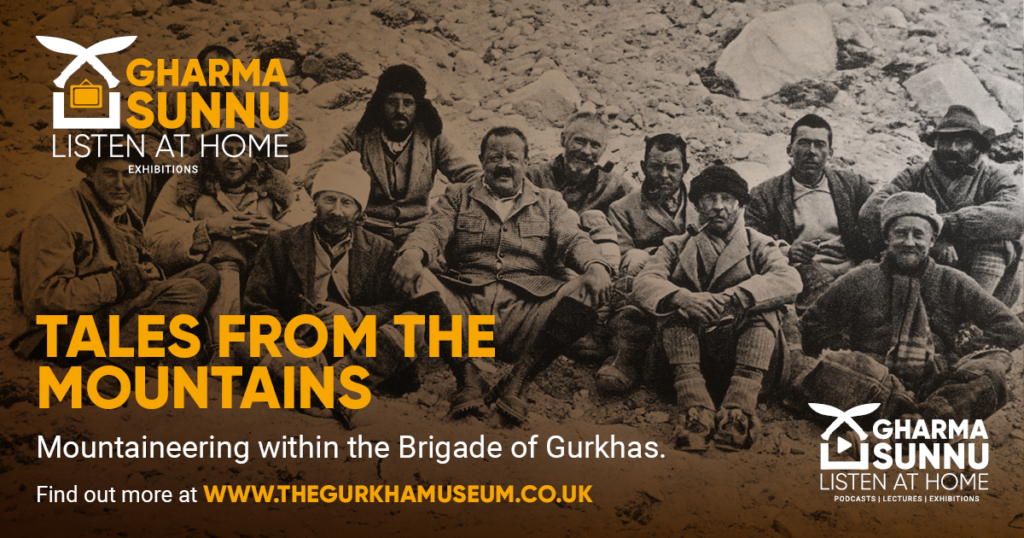 A fantastic example of digital development to enable an organisation to increase their engagement, generating some exceptional income figures.

The Judges