Glasgow, 2-3 March 2022
Cultural Enterprises Conference
All Conference 2022 sessions are now available to buy as a Box Set – an unparalleled learning opportunity across all areas of commercial activity:
Retail | eCommerce | Sustainability | Commercial Strategy | Catering | Publishing | Visitor Experience | Events & Venue Hire
Get unlimited access to the full Box Set and share this unique resource with all your teams.
Individual access £49*
Unlimited access for your whole organisation £500*
*Prices shown are member rates. Not yet a member? Join now
Box Set Contents
Retail
Making Change and Experiences in the Past
Matthew Henderson, Product Development Manager, Beamish Museum
Curation Shouldn't Stop at the Doors to the Gift Shop
Richard Hammond, CEO, Uncrowd & Author, 'Smart Retail'
An insight into Licensing: Making the Most of Your Assets and Brand
Kingston Myles, Head of Commercial Development, English Heritage
The Omagh Craft Collective Partnership: A New Retail Experience
Emma Thompson, Retail Officer, National Museums Northern Ireland
Diverse Perspectives: Creating a Mission-Led Store to Engage Every Generation
Melody Caban, Museum Store Manager / Buyer, Amon Carter Museum of American Art
Out of Our Comfort Zone: Transformation at Tate
Gemma Budden, Retail Manager, Tate
'The Greatest Gift Ever Made' – Reopening Retail at The Burrell Collection
Michael Wright, Commercial Operations Manager, Glasgow Life
The Grayson Effect
Ann Doohan, Merchandiser & Amy Haigh, Commercial Lead, Manchester Art Gallery
Catering
Food Tourism: Maximising the Opportunity at Cultural Venues
Sandra Reid, Managing Director, Fare Consulting
Sustainability in Catering
Jessica Hardy, Head of Visitor Operations & Sustainability, Royal Armouries & Steve Chandler, Managing Director, Restaurant Associates (Venues) part of Compass Group
eCommerce
Show Me You Know Me: The Future of the Customer
Liam Darbon, Head of Omnichannel Trading, Tate
Reaching New Customers Online: The New Smartify Marketplace
Emma Roberts, Head of eCommerce, Smartify
Visitor Experience
'Innri Hringur': How the Icelandic Eurovision Exhibition has Inspired a New Visitor Experience at Kew Palace
Rachel Mackay, Manager HRP Kew, Historic Royal Palaces
Visitor Experience, Not 'Ushering' – Being Open is not Being Welcoming
Matt Ripley, Acting Director of Enterprises, National Theatre
Guided Tours: Public Engagement Activity or Profit Making Business?
Gabriela Gandolfini, Head of Visitor Experience, & Samantha Potts, Head of Front of House & Tours, Royal Opera House
Filming, Events & Venue Hire
Sustainable Film Tourism
Audrey Jones, Head of Business Development & Filming, Historic Environment Scotland
Night Time Tales from The Deep
Louise Kirby, Director of Operations & People, The Deep
Prosecco, Pizza and Playing By the Rules – Running Events in Two Pandemic Summers
Paul Griffiths, Director, Painshill Park Trust
Sustainability
Your Wallet is Your Weapon!
Cassie Wilby, Retail Manager, Eden Project
Sustainability in the Cultural Gift Shop: Where to Start
Emma Thompson, Retail Officer, National Museums Northern Ireland
How to Make Current Materials and Processes Sustainable
Nishant Parekh, Co-Founder, KAPDAA – The Offcut Company
Commercial Meets Sustainable
Kevin Reid, Director of Horticulture and Learning, Royal Botanic Garden Edinburgh
Sustainability in Publishing
Lydia White (Chair), Royal Botanic Gardens Kew; Dean Rougvie, Bookspeed; Greg Fitzgerald, Bell & Bain; Amanda Ridout, Boldwood Books; Emma Woodiwiss, V&A Publishing
Commercial Strategy
Makey Wakey: Making a Difference, One Interim Use Space at a Time
Sydney Thornbury, CEO/Artistic Director, The Art House
Trustees' Question Time: Can you have a Social Purpose and be Commercial too?
Anthony Misquitta (Chair), General Counsel, V&A; Caroline Brown, Head of Commercial Services, British Library; Laura Wright, CEO, Postal Museum; Rod Taylor, Chief Operating Officer, Royal Armouries; Elizabeth Price, Executive Director, Museum Store Association (MSA)
Maximising Income Streams during a Global Pandemic
Stephanie Teles, Head of Commercial Events, Garden Museum London
And It's Go! Go! Oh…. : Opening The Silverstone Experience
Rob Parkes, Head of Commercial Operations, Silverstone Interactive Museum
The Power of Storytelling in Driving Commercial Performance
Caroline Reid, Interim Head of Commercial Enterprises, National Trust for Scotland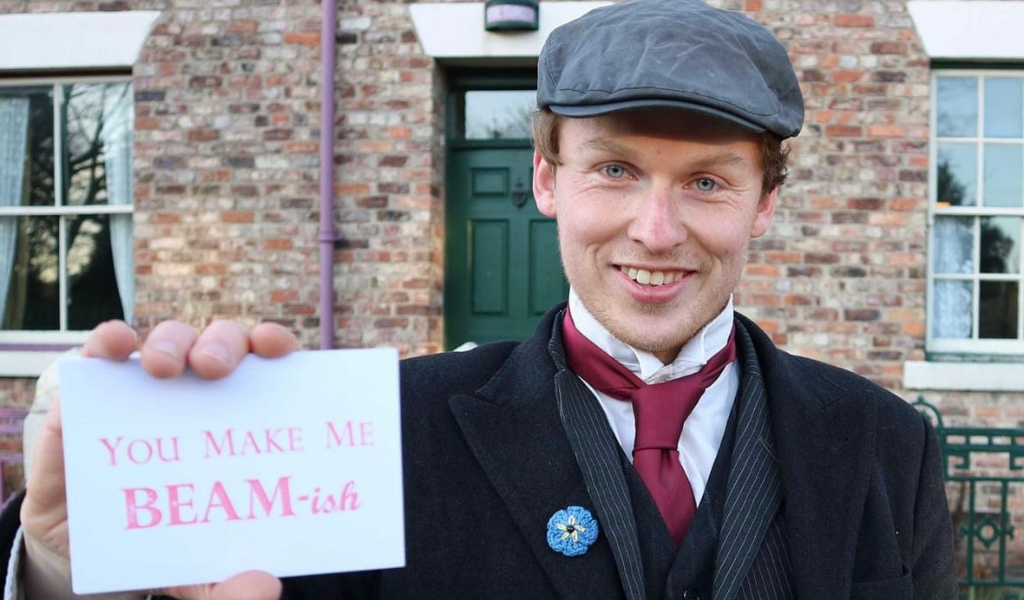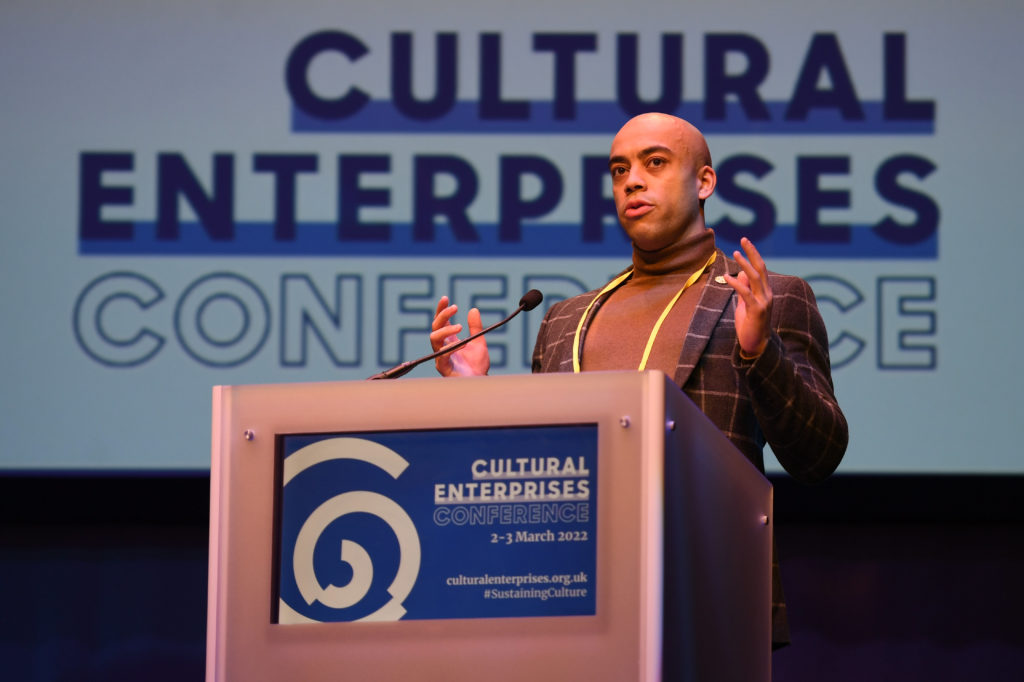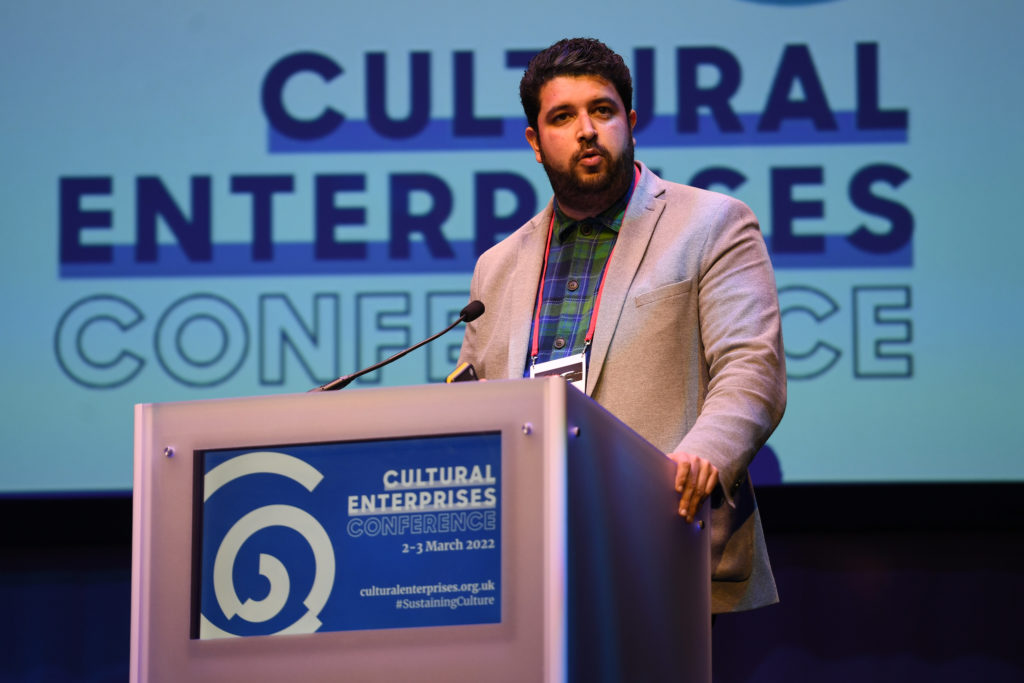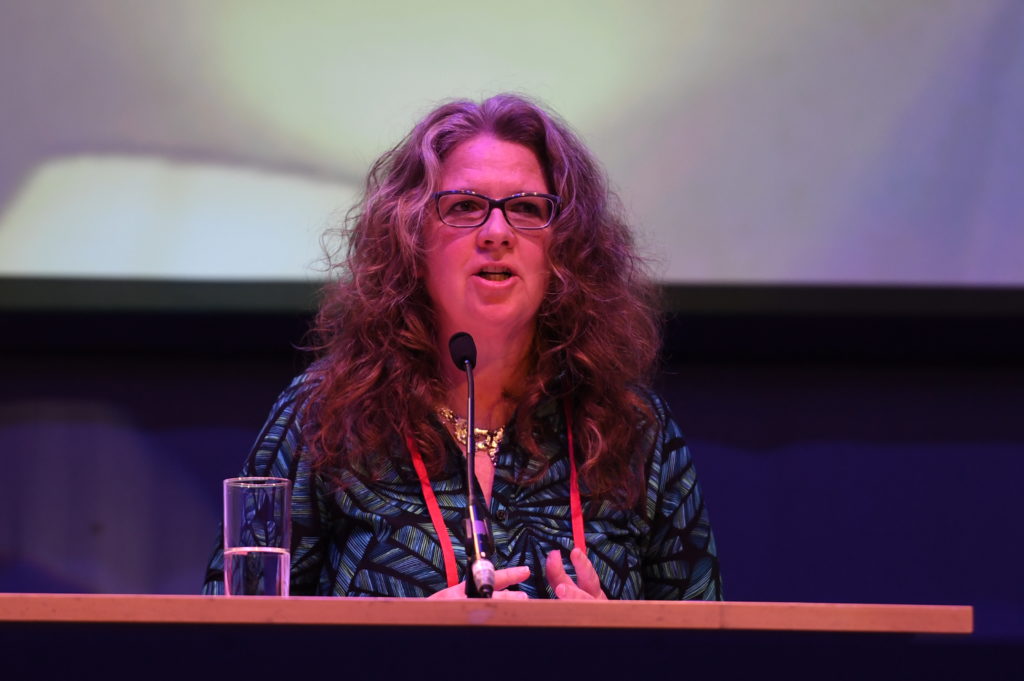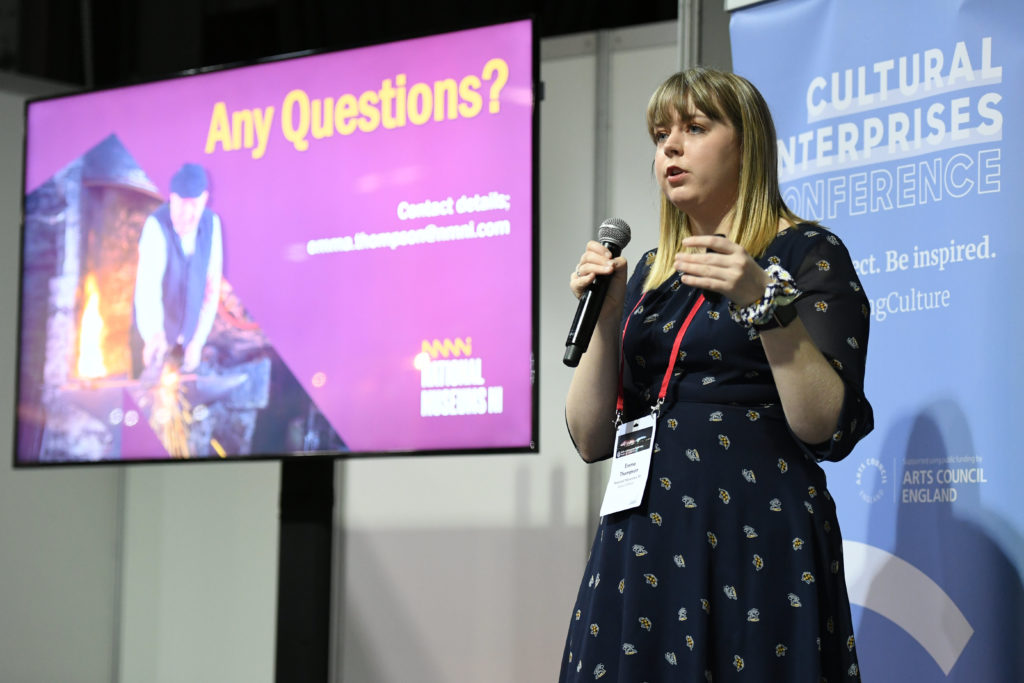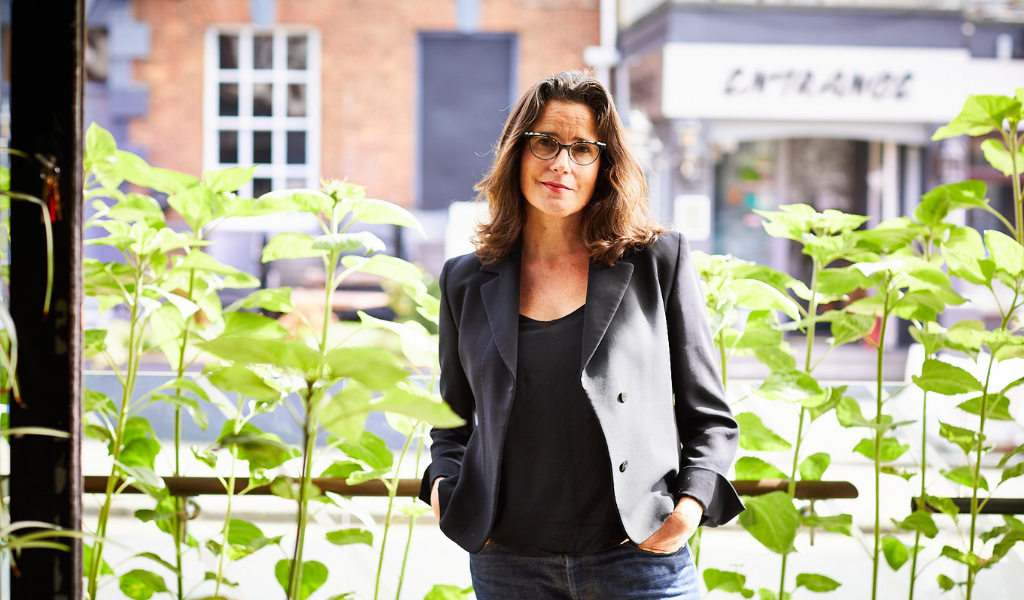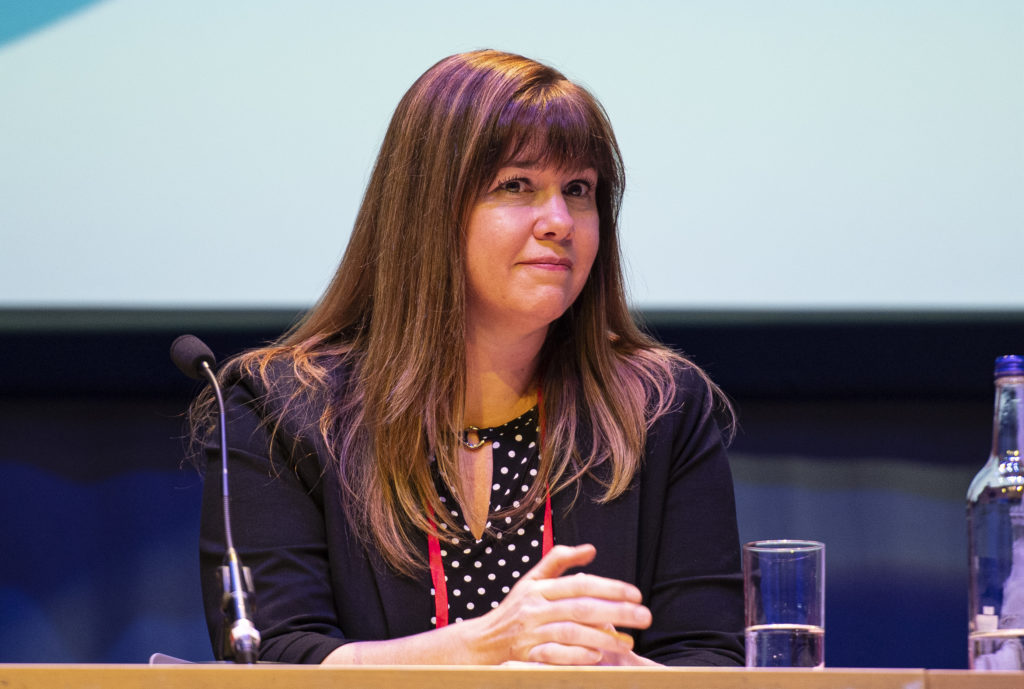 The Cultural Enterprises Conference 2022 was delivered by Cultural Enterprises Trading Ltd supported by Glasgow City Council.