Cultural Enterprises Awards 2023
Meet the Winners
People's Choice Award
Winner: Migration Museum
Migrant Makers Market
Voted People's Choice Winner by Conference delegates, the Migrant Makers Market range launched alongside a new exhibition highlighting the role of migrant entrepreneurs in British history.
Products were selected from up-and-coming makers, designers and artists with their own migration story. A market-style display area was constructed in the shop, as well as a 'maker space' where workshops and demos could be held. The museum championed the makers and their stories in the shop, online and on social media.
---
The Jill Fenwick Award for Outstanding Contribution
As the driving force behind the Association for Cultural Enterprises for many years, it's fitting that this award has been renamed in honour of our outgoing CEO, Jill Fenwick – a true inspiration who has made her own outstanding contribution to our sector.
Winner: Gill Howard
Volunteer, Brunel Museum
Without Gill, the Brunel Museum shop would still be selling copies of outdated guidebooks, and there wouldn't be an online shop. Today these two elements of the museum's retail offer represent around 10% of overall income, all down to Gill's extraordinary passion, dedication and creativity.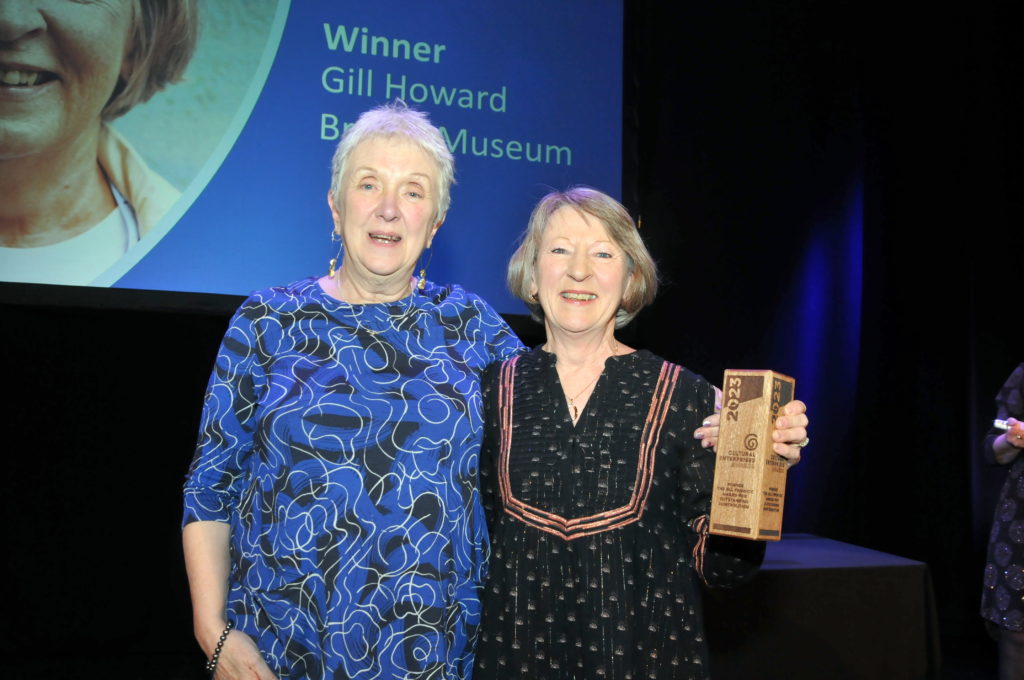 With so much passion and enthusiasm, Gill has had a hugely positive impact at the Brunel Museum with only a small budget. Every organisation needs a Gill Howard!

The Judges
---
Rising Star
Winner: Alicja Sobczak
Event Coordinator, Brunel Museum
Alicja has completely transformed Venue Hire at the Brunel Museum. Whether dealing with partners, suppliers, wedding couples or corporates, Alicja treats them all with a charm and grace that is unparalleled. Her eye for detail is second to none in creating amazing events that people want to remember, combined with an almost uncanny ability to anticipate client needs.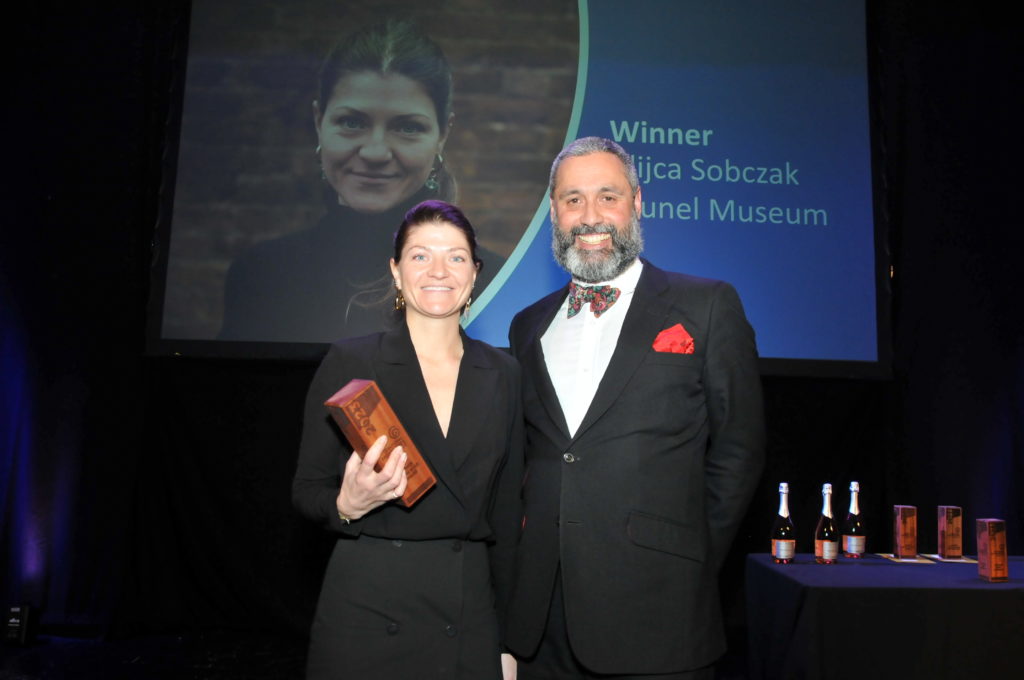 Alicja's dedication, professionalism, team spirit, understanding of the museum's mission and values, and immense commercial nous clearly make her a rising star in our sector.

The Judges
---
Best Product
Winner: PK Porthcurno
'Oceans Will Not Divide Us' Morse Code Blanket
This unique, recycled, brushed cotton blanket is an exclusive collaboration between PK Porthcurno and Atlantic Blankets in Cornwall. The design is woven on both sides with a Morse Code message reading 'Oceans Will Not Divide Us', translated from the Latin, 'Oceanus Non Dissociat'. The words come from the motto of the Exiles Club, the collective name for cable station workers around the world.
A high quality, beautifully produced, eco-friendly and truly unique product with a clear link to the organisation.

The Judges
---
Best Range
Winner: National Trust
National Trust Sylva Stools
In 2022 the National Trust collaborated with the Sylva Foundation – an environmental and forestry charity and wood school in Oxfordshire – to produce a limited-edition range of hand-crafted wooden stools that are made using Grown in Britain certified ash that had to be felled as a result of ash dieback disease at the National Trust's Ebworth Estate.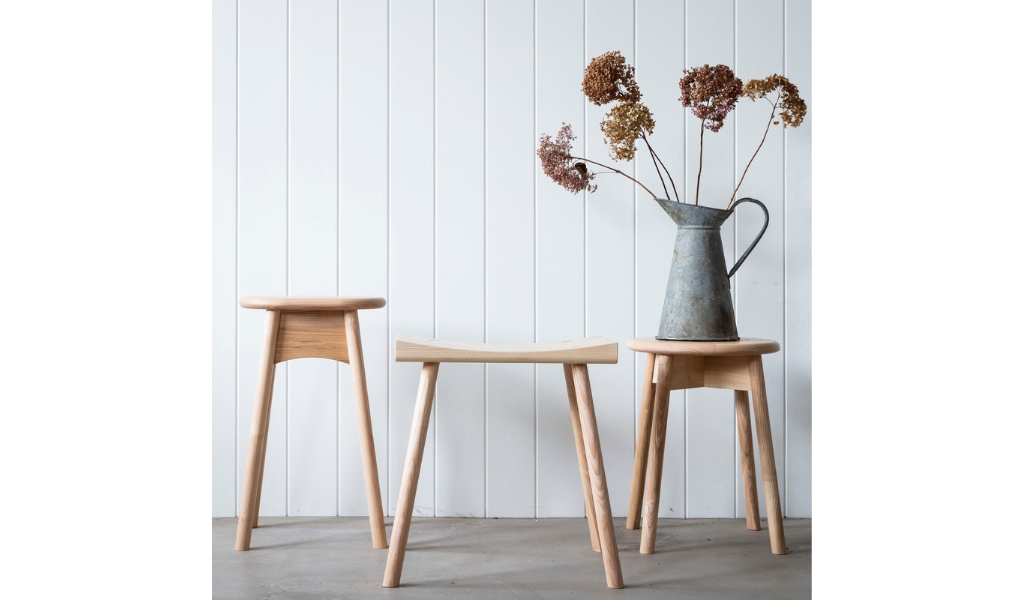 Beautifully designed, modern and elegant, this range represents an inspired partnership that has created something positive.

The Judges
---
Best Licensed Product
Winner: National Trust
National Trust x Moshulu Footwear Collection
A limited edition, sustainable footwear collection inspired by the coastline in the care of the National Trust. The nine-part women's range is Moshulu's most environmentally conscious collection to date, with carefully selected materials used, including recycled cotton laces, recycled plastic bottle fabrics, responsibly sourced leather and recycled rubber soles to create this beautiful range. A contribution of 10% of each sale is given to support coastal conservation projects such as Wembury Point in Devon.
A brilliant partnership on so many levels – commercially impactful with an excellent sustainable message and good values at its heart

The Judges
---
Best Publication
Winner: Ashmolean Museum
Tokyo: Art & Photography
Beautifully illustrated, this publication looks at a city which has undergone constant destruction and renewal over its 400-year history and tells the stories of the people who have made Tokyo so famous with their boundless drive for the new and innovative. Artistic highlights range from the iconic woodblock prints of Hiroshige, to Tokyo Pop Art Posters, manga, film and contemporary art.
This book is simply stunning! A high quality publication with exquisite photography and impressive sales.

The Judges
---
Best Children's Publication
Winner: British Museum
A History of the World in 25 Cities
Prepare to walk the streets of 25 amazing cities on a voyage through history, travelling across the years and around the globe. This stunningly illustrated book of maps explores how cities have shaped history and what life was like for the people who lived there, from ancient history to the present day. Each has been carefully researched in consultation with the British Museum's specialist curators and is packed with amazing information and fascinating figures.
We love this book and how the British Museum's experts have worked together to produce something so wonderful, informative and engaging

The Judges
---
Best Shop
Winner: Glasgow Museums
The Burrell Collection Shop
The Burrell Collection reopened in March 2022 after the building closed in 2016. The new retail offer has allowed the team to create a brand new shop from grassroots level where every product bought was carefully considered and categorised. Excellent customer feedback is testament to the success of the Burrell Collection Shop.
A stunning bright and open space with beautifully curated ranges showcasing sustainability – a natural extension of the collections

The Judges
---
Best Online Shop
Winner: Shakespeare's Globe
A labour of love, the Globe Shop Online has developed into an essential revenue stream with huge potential to grow. Now offering innovative extra functionality such as a drop shipping plug-in and a gift box subscription app, we're always trying to offer more with as little cost as possible. The Globe Shop Online is an antidote to the idea that you need a developer to build and maintain an eCommerce platform.
A well thought through online shop with easy navigation, great products and a real sense of connection back to the venue.

The Judges
---
Best Supplier
Winner: Heritage Digital
At Heritage Digital the focus is on making great retail products using heritage assets. With over 20 years' ecommerce experience, the company is ideally placed to help customers sell those products online. Heritage Digital makes unique high quality retail products that sell well, with minimal impact on the environment.
Heritage Digital make bespoke so easy, using their creativity to find beautiful and sustainable gifts that suit the brief, they are a pleasure to work with.

The Judges
---
Sustainability Award
Winner: Royal Botanic Gardens Kew
The recently opened Family Kitchen Shop at Royal Botanic Gardens, Kew offers families a place to shop, eat and engage with the natural world and learn more about where food comes from, discovering the important role which plants and fungi play in all our lives. Sustainability was our key consideration when conceiving and creating everything related to the project and space.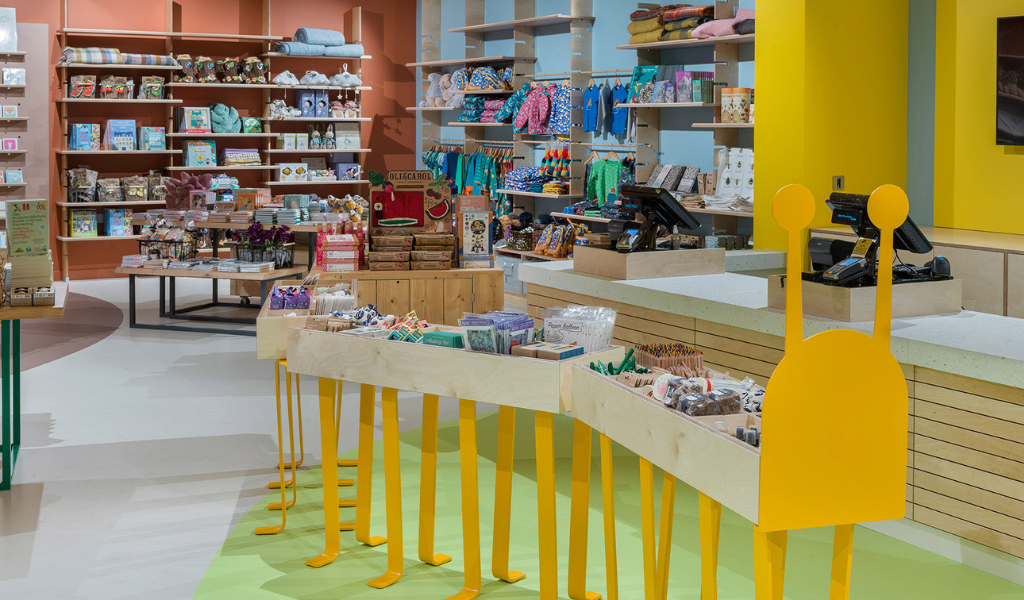 A vibrant, interactive and fun place to shop with sustainability threaded into every aspect of the design and ranges.

The Judges
---
Creative Commerce
Winner: The British Library
The British Library Crime Classics Subscription
The Crime Classics subscription offers customers the opportunity to automatically receive a copy of each newly released title in this popular series. The books are republished novels and short stories from the Golden Age of crime fiction, rescued from obscurity in the books and periodicals of the British Library's extensive collections. Since its launch, the series has developed a cult following which grew during lockdown, so a subscription was a natural next step.
What a clever idea – finding a new channel for well-established products, a true example of innovative thinking.

The Judges