By Polly Redman – Marketing, Retail and Operations Manager, Braintree Museum
I am passionate about small Museums and small Museum Shops. I work in one (Braintree Museum) I visit them and work with them; and I am constantly delighted to see the dedication and love for the field that staff and volunteers have. With cuts here, there and everywhere we all need to be more and more resilient in how we make money to keep caring for our collections, replace/renovate the tiles on the roof and keep our doors open.
Our museum shops are important because:
They generate revenue to support the museums mission, programmes and services.
They extend the visitor experience and enable the continuation of education.
They can be a vehicle for community outreach by providing jobs and volunteering opportunities as well as presenting specific product selections which can lead to the shop becoming a destination.
They are not, as I know some out there believe, for volunteers who just want to play shop…
My experience in retail and museums has given me a unique position and I thoroughly enjoy helping others Museum shops visualise and reach their potential. To do this I start with the four P's of retailing; Product, Pricing, Placement and Promotion. Get these right and you are well on your way!
Product
The product selection must be compelling, and then displayed in an appealing manner that it encourages visitors to make that special trip to your shop during their visit.
There are multiple ways to define a "compelling" variety of products. Often this means a range of goods that falls somewhere on the spectrum between different and unique. A selection of products that adheres to the mission of the museum is often a natural path to "different". This focus can lead to a relatively narrow breadth of products (concentrated on the mission) but can have considerable depth. In many cases, a person who is interested in the focus of the museum is happy to have the products focussed exclusively on this area of interest and delighted to have an impressive depth of selection within the focus. Products that move the selection toward the "unique" often come in the form of original art and handcrafted and custom items. Selling products that reflect the talents of local artisans enhances the uniqueness of these products and builds a connection between the community and the museum shop as a local destination shopping venue too.
Pricing
Having non-retail experienced staff is always going to be a challenge when trying to get things right in any shop but unfortunately is also a reason why stock is under-priced and under-sold. Many a museum shop staff member has confessed to not knowing how to price items, is afraid to mark up to certain price points and generally ask for money.
The main thing to ask yourself when pricing products is – what shall we charge for it? The answer – you charge what the product is worth. When choosing products always estimate what you believe a product is worth and what your visitor will be willing to pay for it. If the prices offered to you do not match this figure stay away from it.
Try and have a price point for all the different visitors and product categories. This sounds a lot of work but the goal of this price pointing is to have a product for every visitors' wallet because this makes everyone feel included and that the shop is for them.
Always round the prices up and try to avoid dealing with odd pennies; £1.89 should either be £1.95 or £2.00. Under-pricing doesn't only affect your turnover but it can also kill an item as surely as overpricing. The theory behind this is that a low price can make items seem 'cheap' in the visitor's mind, therefore worthless and they might judge your whole shop that way too.
And please always put the price label on the back or bottom of the product! It will make you look like you know what you're doing! (Unlike this image below from when I started at Braintree Museum.)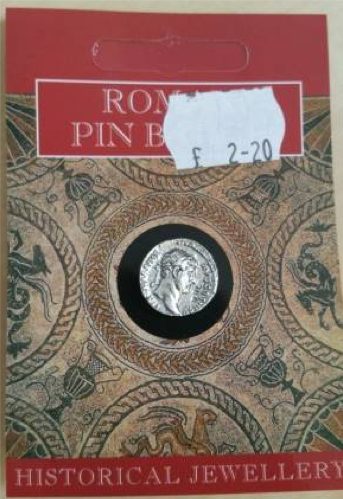 Placement
The placement of your product, also known as visual merchandising, is one of the most underrated, but most decisive parts of a shop. It doesn't only determine the feel of the shop, but is also the driving force behind your sales.
Visual merchandising requires an understanding of your image, customer, product range and how to segment it and present it to its best advantage to drive sales from your visitors.
Your most important items and bestsellers need to be the most accessible and prominently displayed but can also be placed in more than one area. Curate stock like you would theme and curate a museum display or exhibition (just without the worry of conditions!)
Like in a museum, a shopping experience is all about what a visitor senses and feels in the space. When a space is warm and inviting, visitors feel this immediately. Visual merchandising will help create this type of environment however, many think that this means custom fixtures throughout the space which have an extra high level of detail in some way, combined with expensive design and merchandising.
Understandably, for smaller museums, budgets, time and physical space are a real challenge. But no matter the size and functionality of the space, the visitor experience should always be the number one priority. Step back and look at the space from a consumer point of view and change the areas that just don't work or feel right. Trust your instincts, they are usually right and sometimes it will only be a fresh lick of paint, change of colour or a different lightbulb that will do the trick and not cost an arm and a leg. At Braintree I could only afford a pot of chalkboard paint (we're in an old school building) but it made a huge difference (see main image). Just invest a bit more time on the attention to detail your visitor will notice.
Promotion
Letting people know that you have a shop is very important and this can be done in many ways. These can range from the traditional ways of having a poster in the loos telling visitors what fabulous stock you have to the social media pages where you can show off your products to a wider audience. All these aspects are important when you are trying to promote an overall experience.
Products and experience are now equal considerations in the visitor's mind. Their expectation of a Museum shop and what the shop should look, feel like and sell is that it should reflect what they have just experienced in the Museum itself. Within your shop a customer's interaction with knowledgeable and helpful staff typically seals the deal for an immediate purchase and goes a long way towards ensuring a return visit which can build on your reputation as a destination. Shop staff are also likely to be the first and the last interaction the visitor has with a member of museum staff. They become part of the human face of the museum and part of the lasting impression of a visit. For this reason, the staff must be well trained, knowledgeable, appropriately dressed and well versed in delivering outstanding customer service. TIP: A smile, enquiring if they enjoyed their visit and what their favourite part was etc. is a simple example of how to help leave a positive memory.
Finally, it is important to remember that you are not alone or reinventing the wheel! There are many shapes and forms of support. Be inspired by other shops and museums. Magazines and Apps such as Pinterest are great sources of inspiration too. See if there are any partnerships you can form with museums in your area. I know some that have grouped together to share product orders covering minimum order costs and carriage charges. Local and national (like ACE) museum development groups are also a great source of support with most offering retail advice an workshops.
Don't give up! Even with a minimal budget, you can turn a small space into a welcoming experience and thriving Museum shop.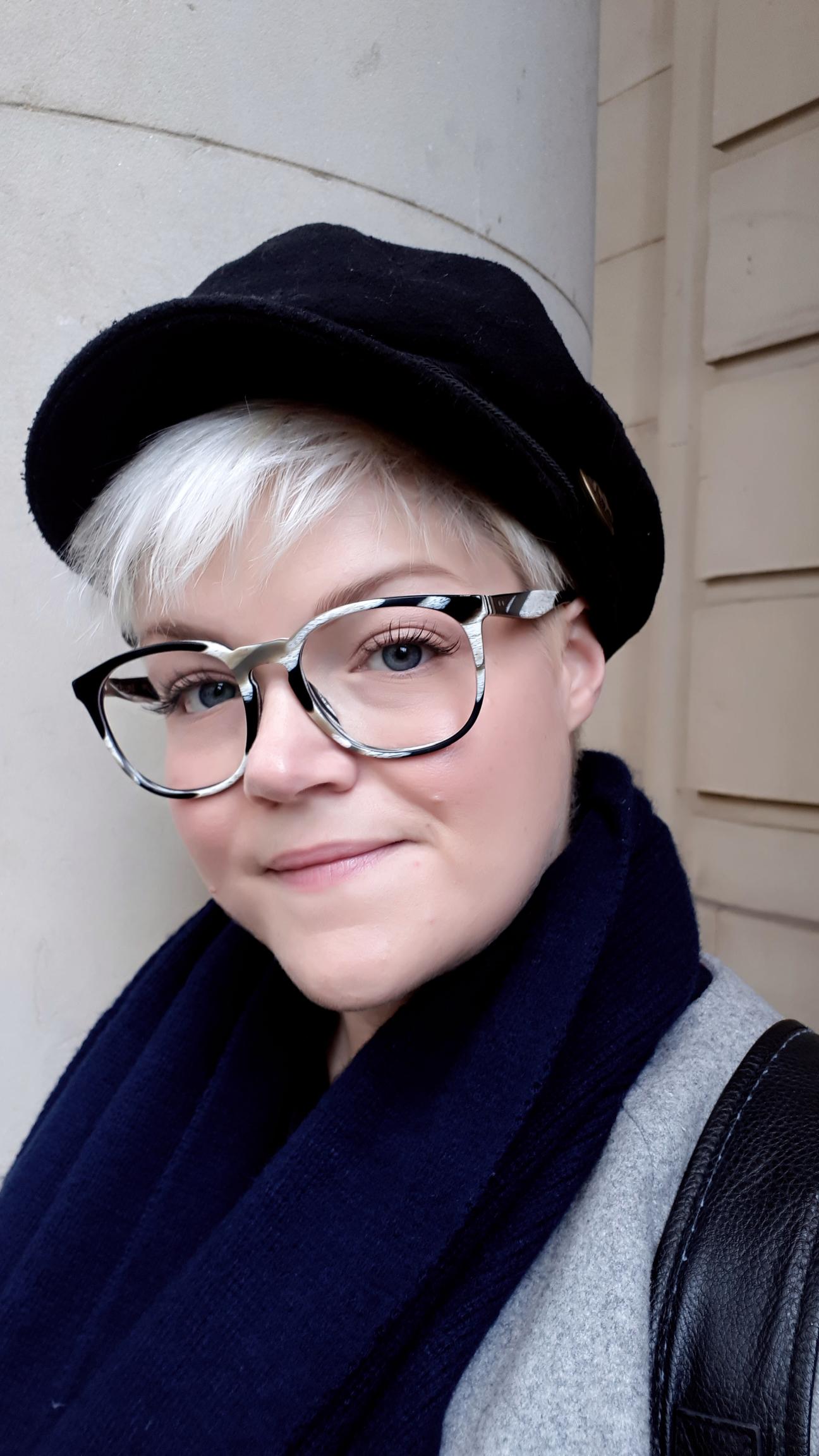 Polly is the Marketing, Retail and Operations Manager at Braintree Museum