Having relaunched our online shop in 2015, growth has been steady but building income has been a challenge due to many factors, including resourcing, logistics, carriage costs and marketing abilities. But I am sure I will not have been alone in it springing to the forefront of my mind when the prospect of a lockdown and closure of our properties was looking likely due to the unprecedented impact of the COVID-19 pandemic.
However, like many others in the sector and on the High Street, we were not in the position where we could effectively maintain social distancing in our warehouse and so therefore could not keep the online shop open.
The challenge becomes the solution
A workaround to one of our logistical issues a few years ago was to work with key suppliers to supply direct to the customer, eliminating the need for us to hold excessive amounts of stock. This has allowed us to continue to trade online. We removed all products that couldn't be shipped in this way from the online shop and have been actively promoting the products that can be supplied direct from suppliers. This meant we were still open, and sales haven't been too bad considering we are trading with 10% of our original offer.
Expanding the offer
Having made contact with a number of general suppliers in the first few days of lockdown, it became clear that many of them were still trying to trade, with examples of owners manning warehouses themselves, supplying customers direct through their own eCommerce channels, and even suppliers having taken home whatever stock they could and fulfilling customer orders from their loft. This has led us to be able to list more suppliers and improve our overall offer. We have been able to list more products in this way, with many offering us special promotions and reduced carriage terms to incentivise purchase. We included our concessions that operate in our properties in these discussions, offering their products through our online shop, such as coat of arms and family name histories. We will be looking at how we can expand this even further over the coming weeks.
We are now looking at how we can implement social distancing to get our warehouse back up and running and keep everyone safe. MP Alok Sharma, Secretary of state for the Department of Business, Energy and Industrial Strategy, has written to retailers urging them to continue operating their online businesses, and many High Street retailers have resumed operations with stringent safety measures, and often a reduced offer in place.
Communication is key
We have now been able to plan a marketing strategy which promotes these lines, focusing on products which would be of interest to those home schooling or those looking for jigsaws or other products to entertain during lockdown.
The first challenge was to look at how we communicated a reduced offer to customers and that we were continuing to trade to promote and support not just our own business, but also that of our suppliers, many of whom are small businesses, working hard to keep their businesses afloat.
Secondly, research is suggesting that those brands that will survive during the pandemic are those that continue to engage with their customer base, and that support those worst affected by the pandemic. Many of us will have read examples of the work M&S and John Lewis are doing on the back of donations to Nightingale Hospitals and care workers. We are currently looking into rolling out a "Pay it Forward" offer online, where customers can buy an educational book and buy a second at half price that we will donate to a local Food Bank.
We continue to look for new ways to engage as well as to support those in need, such as donating food products due to go out of date to local care homes and foodbanks.
Thirdly, its important to promote products in a considered, unique and thoughtful manner. We have been promoting book titles through book reviews by staff (and my son!), promoting them alongside resources such as colouring sheets, activities and book readings.
Sector colleagues
As ever, our sector continues to share information and best practice, and I have been touching base with many of my colleagues in both Scotland and the rest of the UK to share thoughts and ideas on online trading during this time. While few in number, many other institutions across the country have been able to continue to trade and are seeing great results.
Caroline Reid at National Trust for Scotland, who use a third party to fulfil all of their orders, has seen a threefold increase in sales since lockdown began, against last year:
"We are in the very fortunate position with our warehouse and distribution partners, where due to shift pattern changes and allowing staff that can work from home to do so, we have been able to carry on running our online shop with very little disruption to our logistics which is fantastic as it is one of our only sources of income during these challenging times.
Having re-worked our online ranges in to new and relevant collections such as Gifts for Friends & Family or Kids Activities, we have continued to see encouraging growth in our online sales with customers still looking to buy unique gifts connected to Scotland, things that will keep the kids busy or pick up a bargain. Gin has also proved very popular!"
Imogen Driver, Head of Retail, Buying & Merchandising for Kew Gardens, has also seen similar growth in business:
"Our online shop is performing very well at the moment and we're seeing a healthy increase in sales on last year. We have the advantage of all of our stock being onsite, so the online team are able to pick from our warehouse and the shop easily and have full access to all products. The main issue we currently have is keeping up with the volume of orders as we are limiting order fulfilment to one team member due to social distancing. We are seeing strong sales on alcohol, seeds, gardening accessories and jigsaws."
Key considerations and ideas:
Can you re-open your eCommerce operation through implementing stringent social distancing measures? Minimise contact with other members of staff through staggered shifts and breaks. Supply masks, gloves, hand sanitiser. Can your teams get to work without the use of public transport? What touch points are there with delivery drivers? Could this contact be minimised in anyway?
Think about what product categories are going to appeal at this time. Research reported by Internet Retailing suggest that's retail sales rose by 22% in the first week of April, but speculates that the rise is down to a few select categories – beauty sector +140%, electricals +90%, home and garden +70%, clothing -20%. Naked wines are reporting that it is forecasting a £200m rise in revenue for 2020.
What messaging can you use to communicate the re-opening to your customers to say you are open, but are keeping your staff safe?
If you don't have a large customer database or social media following, then could you register with Amazon as a seller? It costs £30 per month, and the commission rate payable Amazon is roughly 15%. You still need to ship the product using this method, so the comments above in relation to social distancing apply, however this method does allow you to reach a much larger customer base with your products.
Do you have suppliers that are still operating that could ship on your behalf? Start with contacting those that already have a B2C online store as they are probably more likely to be able to help. They might appreciate the support of your marketing channels and customer base, if you were to list their products online.
Unique and engaging marketing ideas to appeal to those stuck at home. Some ideas:
Linking products with National days, or trending topics.
Linking products with archives or historical facts that are being shared through social media channels.
Link with bloggers and influencers who have a large following and see if they would be willing to promote your lines. We have been targeting family bloggers for this. Some will ask for a fee, but we have declined any that are looking for payment.
Gifting – people are struggling to purchase gifts just now, birthdays, anniversaries, are still happening. Do you have a range that could be promoted to this market?
Can you offer any postage offers to encourage customers to put more in their basket?
Get staff to create engaging content such as online alcohol tastings, recipe generation or video blogs reviewing products.
Our sector is in the fortunate position to be able to engage with our customer base in unique and interesting ways, and many of our organisations have a loyal and unique customer base that will want to support us at this time.
Good luck in your endeavours and stay safe. Please engage with me in the comments section if you are keen to share other ideas.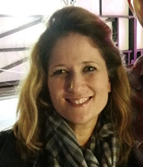 After 4 years running her own gift shop in the North of Scotland, Natasha joined Historic Scotland in 2004, running the online shop and mail order business for 5 years. In 2009, Tash became an Assistant buyer, developing product, but also assisting 60 of the HS properties in range selection and analysis, whilst also driving a retail events programme for the larger sites. After a period of re-structure for the team, in 2012, Tash became Merchandising Manager, overseeing roll-out of a new EPOS system and all the reporting and analysis that came with it. Tash has now been Head of Retail & Product Licensing for 6 years, and manages a team of 18, covering buying, merchandising, VM and warehousing for 78 shops and generating £10.6m in retail income for the newly formed Historic Environment Scotland.