So, your museum, gallery or heritage venue has shut its doors and the gift shop tills have stopped ringing for a while? Wherever you are working during these unprecedented times this could be an opportunity to take stock of your retail proposition, both literally and metaphorically. Setting aside time now to reflect, review and refocus could really pay dividends when life as we used to know it returns. Better still, these simple operating principles will be just as valid when you are trading normally again.
Reflect
Even though it's an old-school business tool, a S.W.O.T analysis is still one of the best places to start when it comes to getting under the skin of your retail proposition and planning for the future. On four sheets of paper set out your top five retail strengths, weaknesses, opportunities and threats. If you're not familiar with this management device check out MindTools S.W.O.T. tutorial on YouTube.
If you are working from home, try to refer to photos of your shop and front of house areas when you complete your S.W.O.T analysis. Somehow, photographic images seem to provide a more objective view of the status quo and one that is closer to what the visitor sees when they approach and move around your shop. If you don't have images to hand, ask a colleague who is still on site to send you mobile phone images.
Review
Recording and tracking your shop's sales, profit and key performance indicators (KPI's) should be part and parcel of your weekly/monthly routine. If your shop is now closed there's never been a better time to look back at its performance over say the last three to five years. As well as your top-line sales and profit, it's also well worth tracking your KPI's i.e. spend per visitor, average transaction values, average items per transaction and visitor (retail purchase) conversion rate. Is your shop flat-lining or growing year on year?
Once these big numbers have been established you can then start to dig a bit deeper to identify which product categories and lines had the highest/lowest sales last year, and which generated the most/least profit. It's more than likely that 80% of your shop's profits came from just 20% of the lines you sold. It's also odds on favourite that half of the other 80% doesn't justify its keep. This type of data analysis is not as onerous as it sounds. If it's the first time you've done something like this, why not remotely connect with a colleague who is proficient with Excel. Ask them to create a tracker document that has embedded formulas which will auto calculate your KPI's.
Refocus
With a period of retail closure comes an opportunity to take a detached look at what you sell and how it is presented. Again, by referring to photos of your shop you will be able to stand back and evaluate both dispassionately. Ask yourself two questions…Do the ranges of merchandise you sell embody your venue's story and at the same time have a point of difference? Does the product presentation and visual merchandising look crisp, distinctive and reflect current retail and lifestyle trends?
Now take some time out for some desktop research, the aim being to get an insight on current retail trends in the context that your visitors have the same window on the world. Remember, museum (et al) gift shops have well and truly come of age and are now a credible and influential retail genre. The days of slavishly selling tried and tested souvenirs and novelties is well and truly over. So set your sights high and aim to surprise and tempt your visitors!
SOME RETAIL INSPIRATION SOURCES
Products & Suppliers
Environment & Visual Merchandising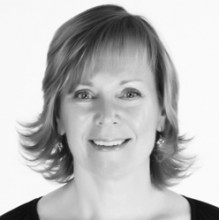 Diane set up Quince Retail Consulting in 2010 after more 20 years at the retail coalface working for Marks & Spencer and Paperchase. At that time there was only one sector she wanted to work in and that was the cultural and heritage one; thereby combining the day job with her personal love of museums et al, shopping and people watching. Ten years later she and her associate have helped more than 70 cultural and heritage venues realise their retail potential.