I'm recently back from visiting trade fairs and eating too many croissants in Paris. As a product designer both of these are very necessary research. I was visiting Maison & Objet, and this year thought I'd also check out Museum Connections. A whole fair dedicated to companies specialising in custom product for museum and gallery shops (just like the Cultural Enterprises Trade Show!), who can print your collection on anything – from fridge magnets to socks.
At the Louvre shop I saw the Mona Lisa on a magnet, a tote bag, a purse – no socks yet! Alongside these, the products that made me smile were a lip balm with the Mona Lisa's lips and a glasses case with her eyes – nice examples of where the image has been played with creatively and with real consideration of the relationship between object and image placement.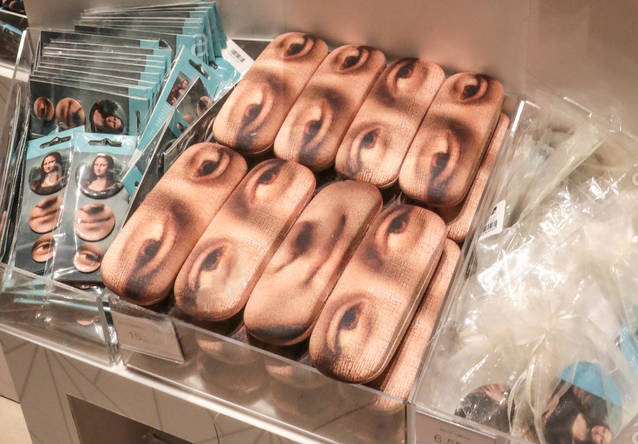 As a designer who specialises in creating bespoke product ranges with cultural institutions, the products that really brought personality to the Louvre shop for me were those created by other artists and designers like the ones below. Cultural institutions are incredibly creative places and the shop product needs to extend and reflect this.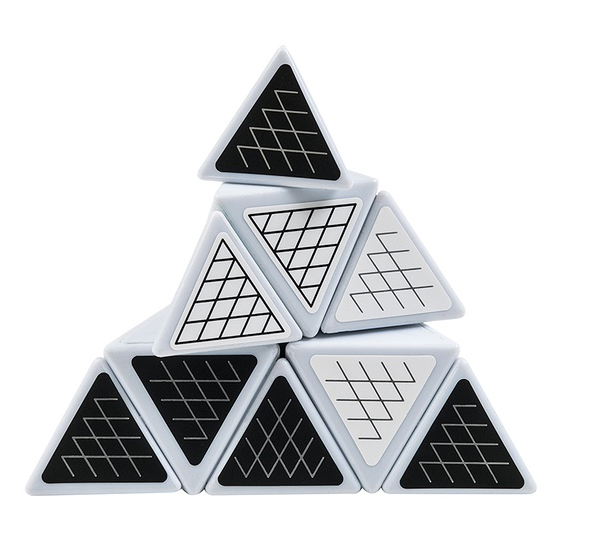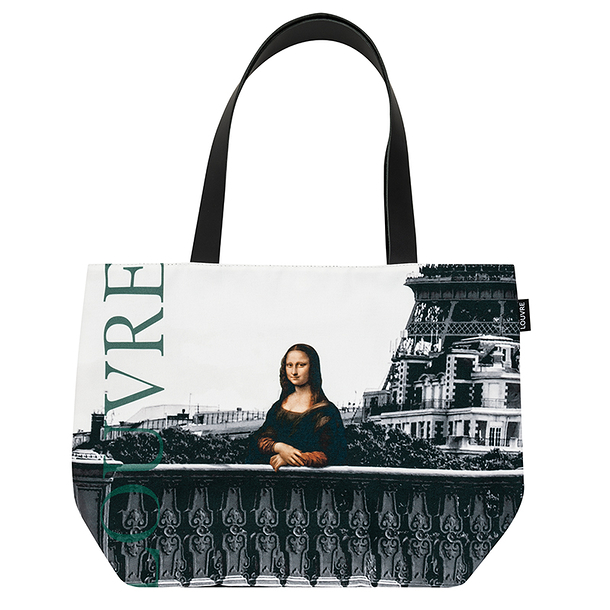 I love the connection I get with an object – when it makes me smile, brightens up my day each time I use it. This is what I aim for in my work. Something for the visitors to take away with them that will really keep their experience alive and are valued beyond their shelf life. Re-imagining and re-interpreting collections and capturing the essence of place.
Each collaboration is different and naturally different artists and designers bring different skills, experiences, talents and can really add value, viewing collections from a fresh perspective. I've had the pleasure of working with many museum shops, here are some examples.
Royal Opera House – Soprano / Tenor throat sweet tins, 2019
At the ACE Conference 2019 while waiting for a seminar to start, I got chatting to (didn't know it at the time!) the Head Of Enterprises at the Royal Opera House. This led to a meeting with the buyer where I was able to propose some ideas to this fantastic, leading shop. My sweet tin idea, Soprano and Tenor throat sweets in a gold pocket tin, was selected. It's the perfect gift to pick up at the till and the Royal Opera House considers it a premium product. I like to think each time the visitor pops a sweet in their mouth they are transported back to the experience of their visit. Even, for a fleeting moment, onto a stage in front of thousands singing until people cry (no, not karaoke down the local on a Friday night).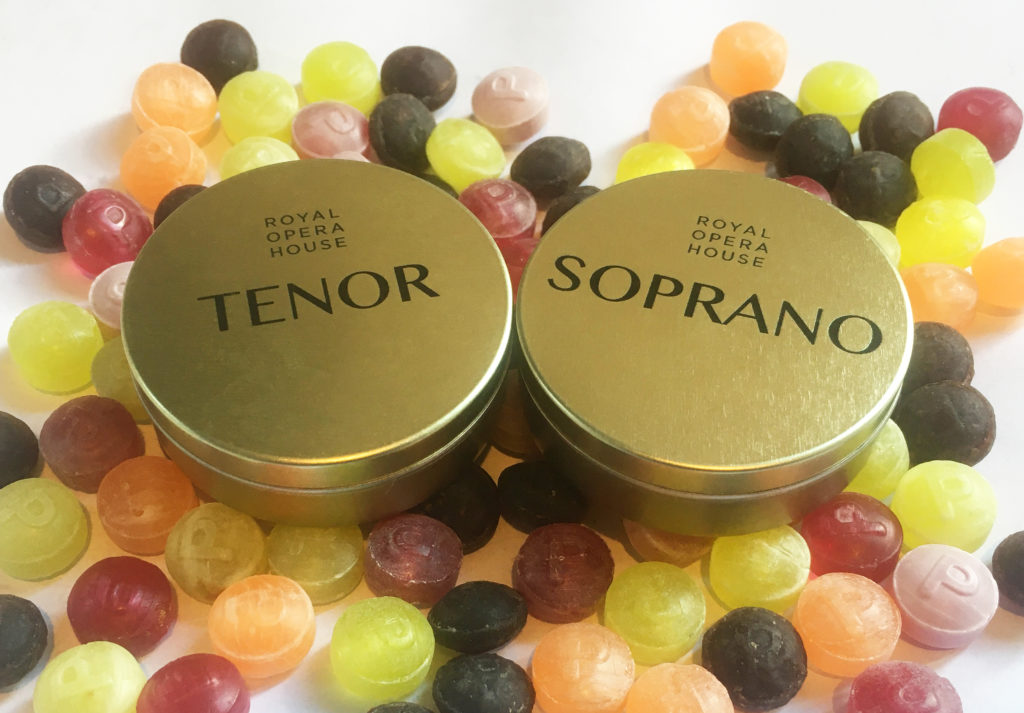 The Foundling Museum – Gin Lane & Beer Street ranges, 2019
I was originally approached to supply some GIN mugs from my own-brand G 'n' Tea range for a Hogarth exhibition (Hogarth was a benefactor of Foundling Hospital). I saw the opportunity to propose something bespoke for this wonderful, poignant place with a more contemporary take. Hogarth's well-known Gin Lane and Beer Street prints hanging in the rooms are sobering views of 18th century London. Taking these fictional street names I created a design in the style of the iconic London street sign. The design could be used across several different products. My range has now become a strong core range, which is what the Foundling's Director had been searching for.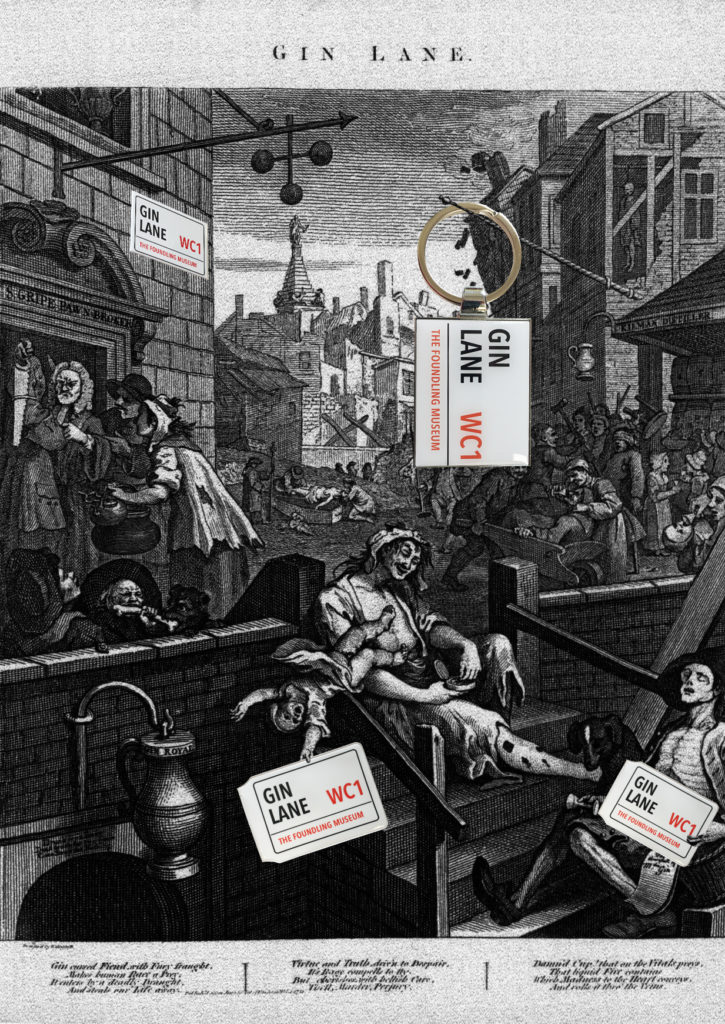 And I like to imagine visitors travelling around London using their Gin Lane travelcard and connecting back to their visit every time they use their keys.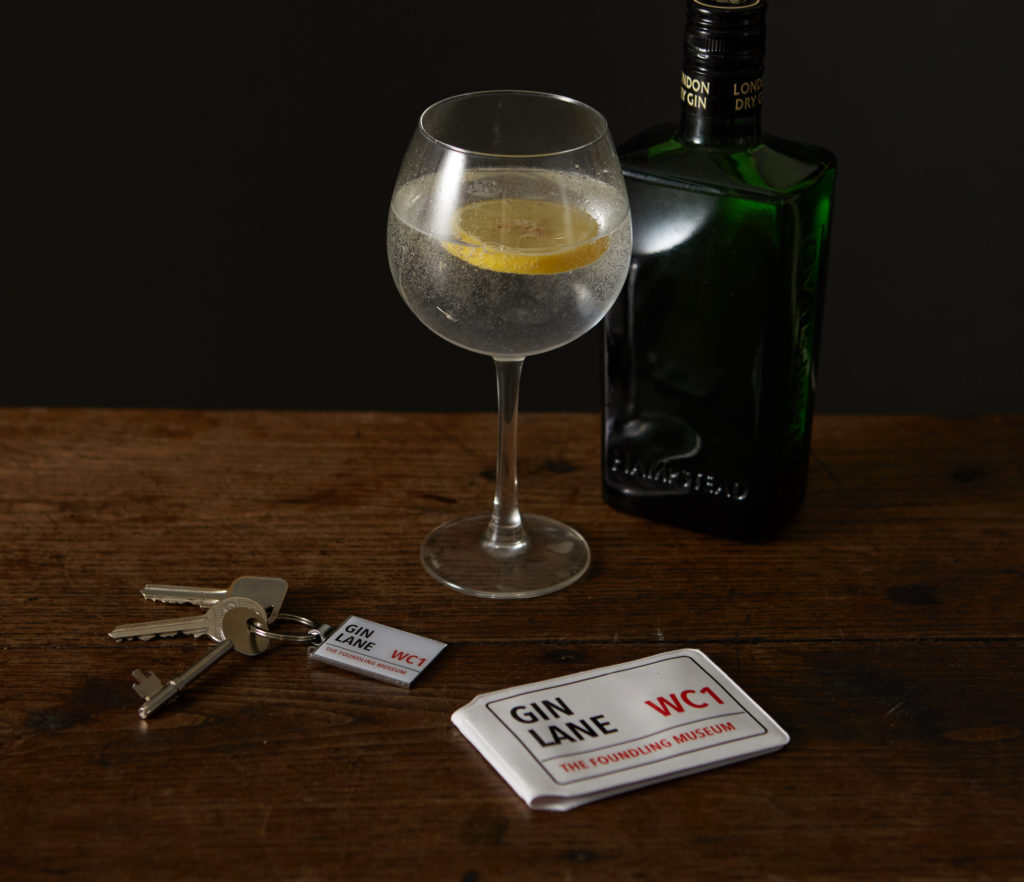 Woodhorn Mining Museum, Northumberland – Coal Bowl, 2010
For this Arts Council project linking museum shops with artists and designers – a dream open brief – I created a limited-edition product in response to the inspiring story of the Pitmen Painters. A group of ordinary miners in the 1930s started painting their lives, producing work that went on to receive great acclaim and is now part of the Woodhorn collection. A cast ceramic miner's helmet, subverted into a bowl with a black-glaze and hand-gilded interior, holds, expresses and celebrates the hidden potential found inside each of the men. It was a very different kind of product for this shop where the average spend was 38p, with the aim to raise the museum's profile and attract new customers. The Coal Bowl was featured in Design Week magazine.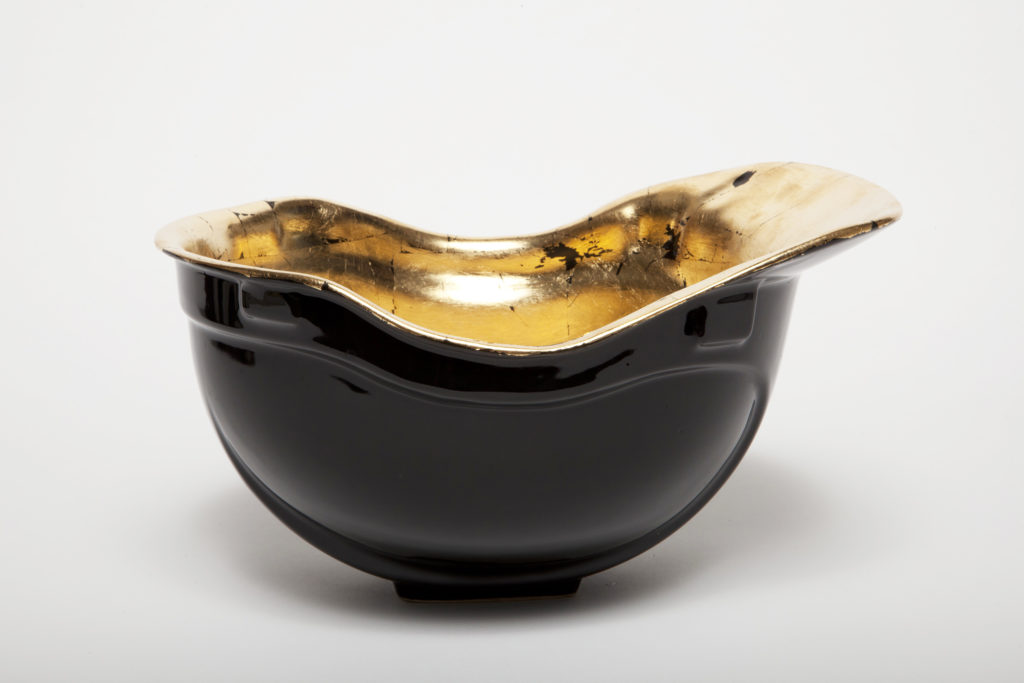 Practical tips
These commissions all worked well by having clear outcomes and good communication. Us designers and artists may be rare, unusual creatures, happiest in their own studio with a cup of tea, but we are very approachable! And it doesn't necessarily mean the final outcome is going to be an expensive product or all bells and whistles just because you're working with a 'designer'. Often the simplest ideas are the best.
Two common ways to work together
Design fee-based – designer comes up with concept, creates artwork and the institution uses their own suppliers for production. Designer gets design fee.
End-product based – designer comes up with concept, creates artwork, sources supplier and delivers end product. Fee is included in w/sale price, and dependent on Minimum Order Quantities.
Open honest dialogue about fees and costs at the beginning of the process really helps. A clear, fair agreement can be drawn up specifying e.g. the fee, the number of products a design will be used across, time period for product – after this a licensing fee on sales can be introduced, etc. Phone calls are much better than emails for clarification and discussion and actually save time.
Above all it's about mutual respect and trusting each other's expertise. Listen to your designers. You don't always know where this journey may take you and that's the exciting bit, and where growth happens.
Pay off
I feel proud that the purchase of products I've designed goes towards supporting institutions. And if you work with individual designers and artists, it also supports small businesses and the preservation of skilled artisans.
I imagine I speak for the majority of designers when I say that it is a real honour to be allowed access to archives, get immersed in collections, have the opportunity to create something exclusive.
Retail is changing fast. This gives a renewed opportunity to reflect. And that means perhaps needing to take more risks and looking outwards to a wider pool of creative collaboration as a way to do this. A leap of faith.
There are huge benefits in taking the leap and collaborating on bespoke products with designers and artists. We can tell your story with a fresh perspective, adding value in a competitive market and creating heartfelt connections that your visitors will take away with them and experience over and over again. We can help.
And we don't bite! (unless you're a croissant).
---
Part 1 – the organisation's perspective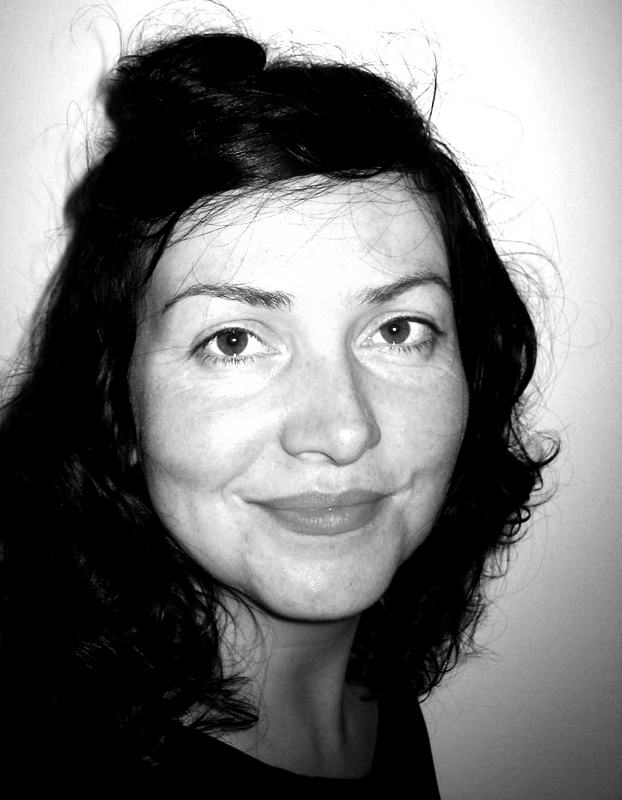 Rebecca is the founder of design & ideas studio Product Of Your Environment. For over 10 years she has been creating and collaborating. Her own-brand product has graced the shelves of Colette store in Paris to Liberty in London, while more recently she has specialised in designing bespoke product ranges for leading cultural institutions.