Cultural Enterprises Awards
Award Winners 2021
Creative Commerce: Birmingham Museums Trust
In a year where museums were forced to close, a swift and ingenious initiative meant that Sarehole Mill was able to continue trading, with a positive long-term impact on its local community.
The Victorian bakehouse was turned into a community shop – offering essential supplies, then takeaways, outdoor dining and recipe boxes. As a result the Mill has transformed from a small visitor attraction into a much-valued community resource.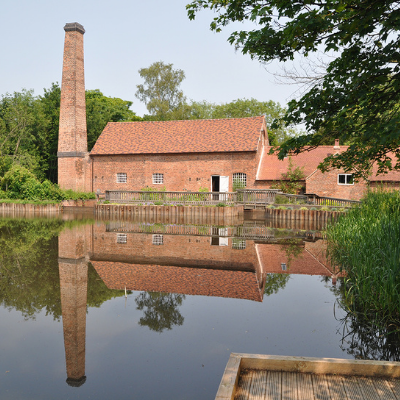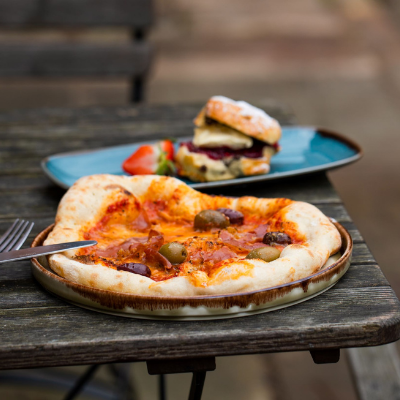 This initiative sums up all that a museum has the potential to be for its local community. I loved how the team understood and responded to a need within their area and acted quickly to serve their local audience.

Lycia Lobo, English Heritage
Best Shop: Shop at Freemasons' Hall
The stunning new Shop at Freemasons' Hall boasts a unique look and product range which complement each other seamlessly, creating an authentic and immersive customer experience.
The team turned the enforced closure to their advantage, reviewing and adapting their offer to create a beautiful shop fit with innovative and appropriate ranges.
The shop is welcoming and customer-friendly with stunning visual merchandising.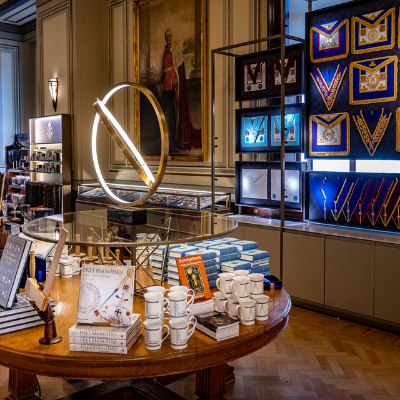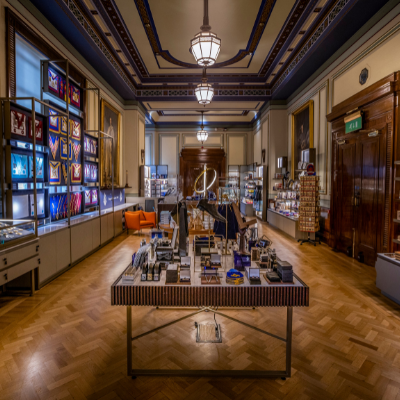 What a sumptuous looking treasure box of a shop! Great use of this space with fabulous lighting choices and well considered visual merchandising – a unique offer for an unusual demographic.

Matthew Williams, Glasgow University Heritage Retail
Best Online Shop: The Tank Museum
In 2020 The Tank Museum's online shop went from being a side project to a major earner, attracting £92k more sales than the physical shop in 2019. From March 2020 to March 2021, ecommerce produced just over £1m in gross sales compared with just over £124k in the previous year.
Initiatives such as harnessing social analytics, crowdfunding and using the curatorial team to their advantage show an organisation pulling together to benefit their audience during lockdown.
Visit The Tank Museum Online Shop
Absolutely astonishing achievements from The Tank Museum, who have gone above and beyond to connect with their audience and identify opportunities for creative commerce – thinking outside the box and responding to opportunity.

Catherine McGoldrick, National Museums Northern Ireland
Green Award: People's History Museum
This award recognises People's History Museum's partnership with Manchester's leading conscious food company, Open Kitchen.
Open Kitchen at People's History Museum is the first museum cafe and bar in the country that intercepts food that would otherwise go to waste, as well as purchasing all ingredients from a sustainable food chain, supporting ethical businesses and social enterprises.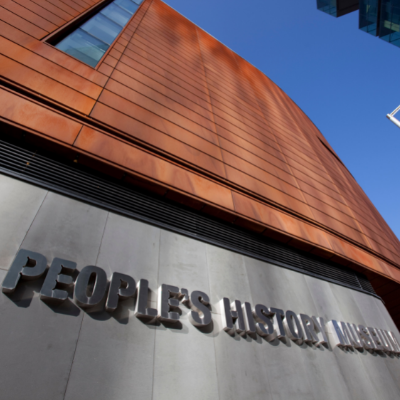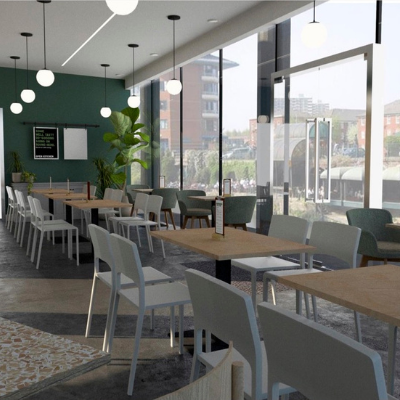 A fantastic concept that aligns so well with the core purpose of People's History Museum. This partnership will be a powerful force for good – highlighting food inequality and raising the visibility of both organisations.

Amy Senogles, Salford Museum & Art Gallery
Best Supplier Initiative: Hole in my Pocket
Hole in my Pocket's Owner and Designer Allistair Burt was keen to help his struggling stockists during lockdown. So he started running weekly 'Meet the stockists' social posts and creating safety posters for their stores which were bright, engaging and fun.
Allistair's posters were soon popping up in over 60 stores worldwide and he was inundated with requests for bespoke designs from grateful stockists who were delighted with the support.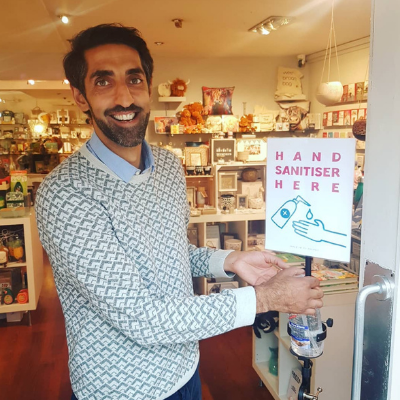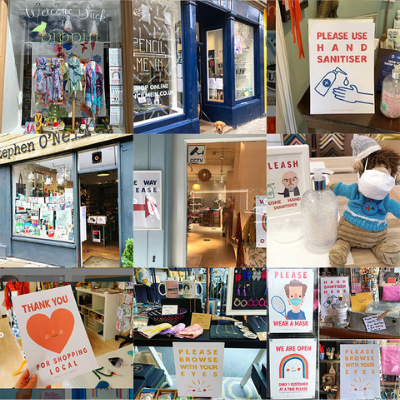 A heart-warming entry that shows creativity, empathy, adaptability and connection – which perhaps
defines what cultural enterprise should be.

Catherine McGoldrick, National Museums Northern Ireland
Outstanding Contribution: Simon Woolley, Beamish
As Head of Learning at Beamish, Simon has been inspirational in his response to the major challenges of the pandemic. He has single-handedly created an impressive programme of live remote learning activities which will have long-lasting benefits for the museum.
From live Victorian lessons and Father Christmas video calls to fun family trails, live murder mysteries and the Easter bunny, Simon has gone above and beyond to bring joy to both visitors and colleagues throughout the pandemic, connecting with thousands of people around the world.
Simon's dedication and determination to reach young people and ensure they can keep learning about the past is inspirational and will have long-lasting applications for Beamish. His creative approach and hands-on attitude are wonderful and he is clearly a very highly valued member of the team.

Amy Senogles, Salford Museum & Art Gallery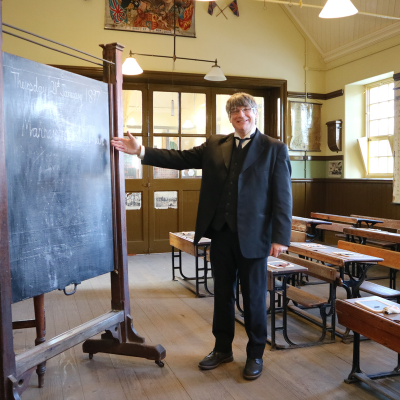 Best Covid Product: Royal Armouries
Royal Armouries was voted the winner of this award by delegates at the Cultural Enterprises Conference 2021.
The Royal Armouries is the home of the ultimate collection of PPE, so their new range was a perfect opportunity to show off some of the most iconic pieces and imagery in what is now an everyday product – a face covering.
These fun masks have proved hugely popular, and they're comfortable enough for the staff to wear too.