One of the main challenges we face now is one of communication. How to make a clear and compelling case for financial support from our visitors, when there is a cacophony of digital content being produced.
With traditional work patterns disrupted, and many workers furloughed, I'd make a strong case for refocusing some of your energy to social media. Whether it be increasing your time to promote digital activity or, if you have the resources, creating digital content specifically to engage your audiences.
Why social? You can reach people directly, and you can reach people through their hearts as well as their heads. We know our public feels a strong emotional connection to the arts and heritage places they chose to support. That desire to feel part of something is stronger than ever. A recent Cultural Enterprises survey of members showed that 75% aren't able to operate your online shops as of May 2020. Therefore social is going to be a powerful tool to direct customers to alternative revenue streams, while ensuring they stay engaged so they are there for you when re-opening starts.
But I'm aware that one of the challenges cultural enterprises face is access to social channels themselves. If you don't have channels of your own, now is the time to have a conversation with your organisation's social content person or team.
From personal experience, there are a few ways to approach this conversation.
Look at non-commercial social content, and ask what your marketing department's digital strategy and audience profiles
Does your offer appeal to any of these audience types? Can you help attract a different more diverse audience?
Follow this up with positive and new content ideas that compliments their marketing strategy – most social media managers will welcome new content ideas, they stressed and busy as it is!
Don't be shy in pushing the vital need to increase income and new revenue streams when arguing to space in the schedule
In many cases I would argue engaging with your organisation's wider marketing team to find common content is more valuable than spending time and resources on starting social channels from scratch
Keep it positive, and don't create obstacles or roadblocks to content creation
If you're struggling to think about what your content should focus on, consider these ideas.
What is your USP (unique selling proposition)? Make sure you're telling a story with your content that's unique to you
If you don't do this already, take a moment to look at who your users are online. Are you making assumptions? How do they differ from your on-site visitors, whether event bookers or online shoppers? What content has worked well in the past, and what do these audiences want now?
Engage your colleagues. They're your best resource. What are they reading from the bookshop, what do they love about your site or building, what does money spent at your venue go toward supporting…passion is contagious!
Competitions. Everyone loves free stuff. Even if you aren't operating, get creative with engaging users online, whether it be free entry to an online event or workshop, a virtual tour, or a digital session with a curator or member of staff
Now is the time to remind everyone of the importance of our cultural sector to national life. Below are some of my recent examples of how members and non-members have been using social media to do just that. In many cases, it hasn't taken any extra spend. At the moment the focus is heavily on fundraising, as most commercial revenue streams are on hold during lockdown. But we can take inspiration from this content, and ensure we're using this medium to communicate directly with potential visitors about our commercial activity. These engaged and loyal online communities will be even more important for our survival in the coming months.
North Yorkshire Moors Railway has added an imaginative twist to their emergency fundraising call. They've used social to create a lighter tone to an emergency funding appeal, raising awareness of their online shop where you can buy a virtual steam locomotive, or a virtual bacon butty or Yorkshire tea. This is a great idea for a new income stream if your online shop can't fulfill physical orders, and want to add some humour to your fundraising efforts.
The Royal Academy's #RADailyDoodle is simple, surreal creativity at its best. It doesn't have anything to sell, but it's keeping audiences engaged even when the building is closed.
The Getty Museum in Los Angeles went viral with their challenge on Twitter for people to recreate famous artworks and objects from their collection at home. The following thread is a testament to people's creativity, imagination, and weirdness on social. Better than any usual marketing call-to-action.
I love Curator's Corner from the British Museum. This is where video on social really comes into its own when you can't go and see the collections themselves. The BM has utilised its greatest assets; its people and its objects in a fun, attention-grabbing and informative series in bite-size lengths. For a commercial professional, to me this speaks of an opportunity to use video as a tool to tell the stories behind our products and events, again even when we aren't able to sell directly, we can keep existing and future customers engaged and invested in shopping with us when we re-open.
The National Theatre has used it's star power to pull in some very famous guests for it's monthly Pub Quizzes on Youtube and Facebook.
Not everyone has as good connections at the National Theatre, but as you can see from the clips they're pushing their fundraising message throughout the video.
This is a wonderful way of asking audiences for financial support while giving something back in the form of some unique, fun content.
Sometimes simple ideas are the best. Take the Amberley Museum in Sussex, who decided to grab some roller skates and take a tour of their site whilst empty. It was simply filmed on an iPhone, and prompts viewers to go to their Just Giving page. It's really quite lovely.
Our greatest strength is the love our visitors have for where we work, what we do, and the belief in the importance of that to our national life. Reminding them, even indirectly, of what they'll lose if we don't protect our cultural sector is a powerful message. Now, I'm off to have a virtual cuppa and bacon butty.
What other examples of cultural venues and enterprises on social media have you enjoyed? What have we missed? Share in the comments below, or us on Twitter or LinkedIn.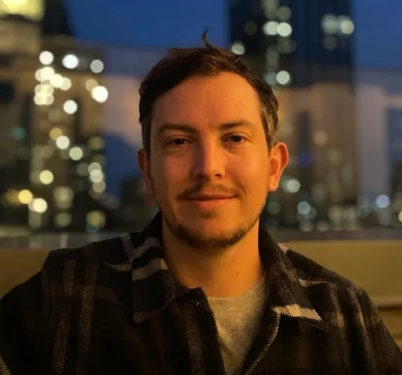 Tom is the Director of Digital at the Association for Cultural Enterprises, responsible for communications and digital content, including the Arts Council funded Cultural Enterprises Academy. Based in London, Tom previously worked at the National Theatre.