In this series of articles, Rachel Mackay, creator of The Recovery Room and manager of Kew Palace, shares some of the findings from her recent research into how museum and heritage sites responded to the crisis of Covid-19.
Some leaders felt they didn't have enough information to update the workforce, so communication is either lacking or unclear, or for others, decisions are made so quickly that communication has to be rushed out in order to reassure staff.
With its enforced physical separation of leaders and their workforces, Covid-19 has brought its own challenges to the already critical themes of leadership and communication.
In my Crisis Without Clarity post I highlighted that there was a lack of clear communication from official channels when it came to advising heritage organisations on key decisions like when to close and when to reopen. For many, this translated into uncertainty at site level:
"We receive a sort of weekly email from the CEO and it can be quite vague, I suppose? Personally, I appreciate a really clear cut, straight email" (Participant A).
"…The way that the message was written, it made it sound like staff might be part-time furloughed, but it didn't then say "and part-time at work" and so staff then read into that that they would only be getting half their salary. Which of course, created confusion and upset" (Participant H).
"I felt that in their shoes I would have been panicked, looking to have more information, looking to have someone really explain it to me and I knew that I didn't have the time or the resource to do that" (Participant C).
From the above extracts, we can see that external uncertainty manifested itself in a number of ways internally. Some leaders felt they didn't have enough information to update the workforce, so communication is either lacking or unclear, or for others, decisions are made so quickly that communication has to be rushed out in order to reassure staff. At times, this led to error and became counterproductive. There are numerous similar examples like the ones above in the interview transcripts. With Participant C, we see the perspective of a middle manager, feeling the pressure from their team. As museum and heritage staff became increasingly aware that the tourism sector would be, to quote Bernard Donaghue of ALVA, "hit first, hit hardest. And… will take the longest to recover", questions about job security were growing. Against this backdrop, survey respondents selected internal communications as a bigger challenge than external communications during the crisis, and one respondent echoed the pressure felt by leaders:
"As a leader I don't like not to be able to have the answers; or point the way to one. It was the uncertainty for all of us that was hard" – Visitor Experience Director/Senior Manager, Independent Charitable Trust (single site) (Culture in Crisis survey).
Despite the obstacles created by lack of clarity, some of the common themes of strong leadership were found in the current research:
"Because we have two sites… I couldn't be at both places, we have a really good senior manager there, she did the briefing [at one site], but there was no director there, and it just… I'm not having a pop at the directors, but it just felt like one of those moments where you needed someone higher up the chain to be there, just to reassure people that everybody knows what's going on" (Participant G).
"I really do try to be honest, so I'm not ever peddling a line, and I think one of the things about managing somewhere is finding your voice and being authentic, and I hope I've done that" (Participant I).
"In times like this you really find out who your leaders are… I wouldn't say I'm on a particularly high salary for the job I do but I do accept the fact that I think that comes with responsibility, and you need to make decisions. And not be scared to make them" (Participant E).
In these extracts we see examples of how visibility, authenticity and decision-making are still viewed as key factors in strong leadership, even in circumstances where things could have been done better, as in Participant G's example.
Visibility became more important as the crisis continued and teams were dispersed for longer. Many interview participants reported taking part in video conferencing updates with their CEO, or delivering them to their staff. As museum and heritage staff quickly became conversant with new communications technology, many organisations were working out which channels were right for them.
"So, I sort of said to them, right guys, here's the rules. Teams chat: chat away, social stuff, what you watched today, what you saw outside your window, bla bla bla. But if you want something, anything close to important and professional work related you must email me, because I have not the headspace to read through all those individual things for something that might be work related" (Participant D).
"I mean, it's a difficult task, we've got a lot of people that are not very tech savvy, the bulk of people are at the most junior grade. Some of them are young, some of them are old. Some of them don't look at their laptops very often, some of them aren't very easy to communicate with" (Participant E).
"Thank God for Zoom! Because the Government has its own video conferencing system that they insist everybody use, and it was the most horrendous crap system ever, and so we were – for the first day or two, when everyone was working remotely, we were just trying to use that, and it just wasn't holding up. And it was only people were saying "there's this thing called Zoom" and it's completely transformed the way in which the management work" (Participant F)
With the long-term nature of Covid-19, the environment of lockdown and the worries around social isolation, managers of many museums and heritage organisations also had to consider the more social role of communication
For some, the conversations around the different channels offered an opportunity to rethink organisation-wide communication:
"One of the things I think I've learnt coming out of this is that we still as a company don't have the ability to share the same message at the same time with everyone that works for us. We haven't embraced that technology….We could perhaps be doing things like touch-in points on the website where people can touch in on the employee side of the website and see those latest updates coming in from people; we haven't really organised ourselves like that" (Participant C).
Others, however, were more comfortable with a range of communication channels for different needs:
"There isn't a one size fits all, and we don't have to have one official set of comms that is going to do everything. So, we said to everybody right at the beginning, how do you prefer to be communicated with?" (Participant I).
Indeed, some of the participants spoke about a range of different communications working well; official communications for business updates, and a softer, more informal approach for keeping in touch with staff. Key to success seems to be understanding what purpose the communication is for. With many historic crises, communication focusses on critical information. However, with the long-term nature of Covid-19, the environment of lockdown and the worries around social isolation, managers of many museums and heritage organisations also had to consider the more social role of communication:
"They did an initiative called 'Hello [organisation name]' where it kind of rolled out, here's a great picture somebody's taken at one of the sites, here's a historical fact someone didn't know, here's a recipe, here's a joke, here's an anecdote" (Participant E).
"For those who are on furlough, we are having a Tuesday morning Zoom meeting at 11 o'clock and I know that they've often been doing more sociable stuff as well and catching up over a glass of wine in the evening or something" (Participant B).
"We were doing daily newsletters and we were doing daft stuff… various art, so yeah, so that was good fun. Then we moved to furlough, so now we do Monday and Friday email newsletters, we do Zoom coffees with people who are on furlough" (Participant G).
Therefore, for many, a homegrown, organic approach to communication seemed to work well, with softer forms of reaching out used to accomplish those social goals. The success of this approach depended, of course, on managers knowing their organisation and their teams. Participant I described how a pre-pandemic focus on communications has helped in crisis:
"One of the things that I put in was a monthly CEO update that just went out very regularly that summed up all sorts of things that were happening around the museum, and were quite personal. And so actually, that was great, because I'd been used to writing in my own tone of voice, and trying to connect with people, and people were used to hearing about that, so that's obviously got more frequent" (Participant I).
Therefore, it seems probable that an organisation that communicates well during normal times is more likely to communicate well in crisis, because all of those relationships and good communication habits are already in place.
In summary, my research found that the importance of good leadership and communication has been just as significant in the managing of the Covid-19 crisis as in any previous incident. Because Covid-19 is a different shape of crisis, however, both leadership and communication have had to adapt, with managers having to find new ways of communicating through uncertainty and across a physical separation never experienced before.
This article was first published on The Recovery Room – a space for sharing resources to support museum and heritage professionals as we rebuild after the Covid-19 pandemic.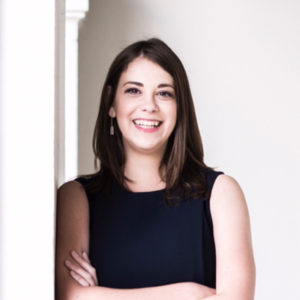 Rachel Mackay has worked in the museum and heritage sector for eighteen years, currently managing Kew Palace for Historic Royal Palaces, and is passionate about enabling attraction operators to provide great experience. Rachel created The Recovery Room to do just that, focusing on helping heritage charities rebuild and recover from the Covid-19 shut down. Rachel studied medieval history and is currently completing a Masters in Heritage Management.