There were so many fantastic entries in the Best Publication category at this year's Cultural Enterprises Awards that we decided to create an extra award – Best Children's Publication. Here's the story behind the winner, Kettle's Yard.
There were many strong contenders for Best Children's Publication, but Kettle's Yard came out on top with their colourfully illustrated book, Alfred's Adventure in the Children's City.
Not only did this imaginative title become a top seller, it also represents a successful collaboration with a local community project, including a creative 'Buy One Gift One' initiative. Retail Manager Laura Pryke takes up the story:
"Alfred's Adventure in the Children's City was created as part of the Kettle's Yard community project Play and Picture Books. The story imagines the painter Alfred Wallis, whose work is an important part of the Kettle's Yard collection, living in Kettle's Yard and feeling lonely. He decides to go on an adventure, travelling to North Cambridge and taking a number of his paintings with him. There he meets and befriends children in the local area and they share stories and adventures inspired by his seascapes. After his journey he returns to the gallery where he feels lonely once more, but happily his new friends come and visit him and the gallery sparks new adventures for them all.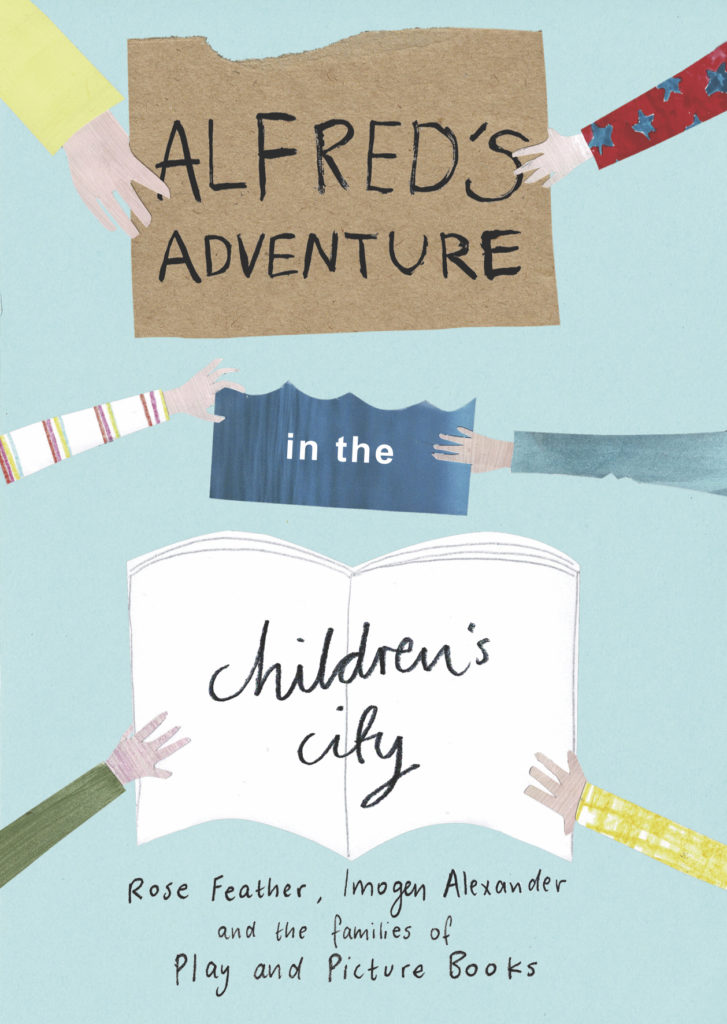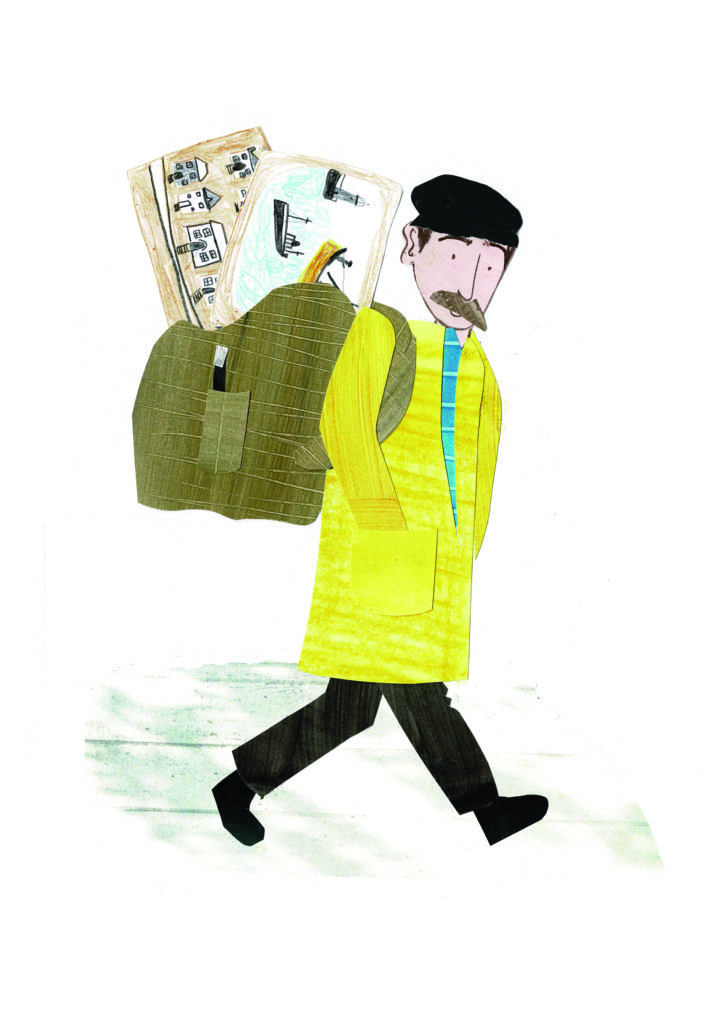 "Play and Picture Books was an early years literacy project funded by Talking Together in Cambridgeshire and delivered by Kettle's Yard and the Red Hen Project, a small but vital charity based in North Cambridge, working one-to-one with children and their families to tackle anything making life difficult and preventing children from thriving. The project consisted of a series of art-based workshops in which parents and carers and their young children, aged 18 months to four years, spent time together building an understanding of early years language development and positive habits of communication and literacy.
"In early 2020, families met on a weekly basis to explore books and paintings by Alfred Wallis. Alfred's Adventure in the Children's City reflects these shared adventures and stories. Just like Alfred Wallis's works, Rose Feather's illustrations are made from found materials and inspired by the world around us. Images of the Kettle's Yard House and Alfred Wallis' artworks are cut up and collaged with painted patterns and hand-drawn faces of grinning children.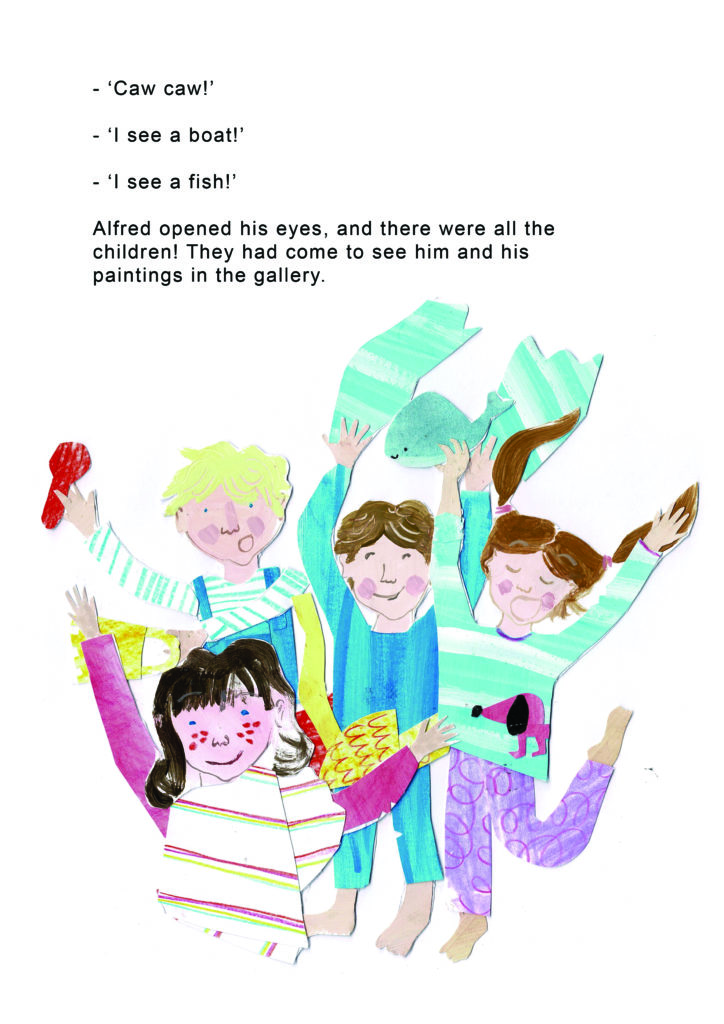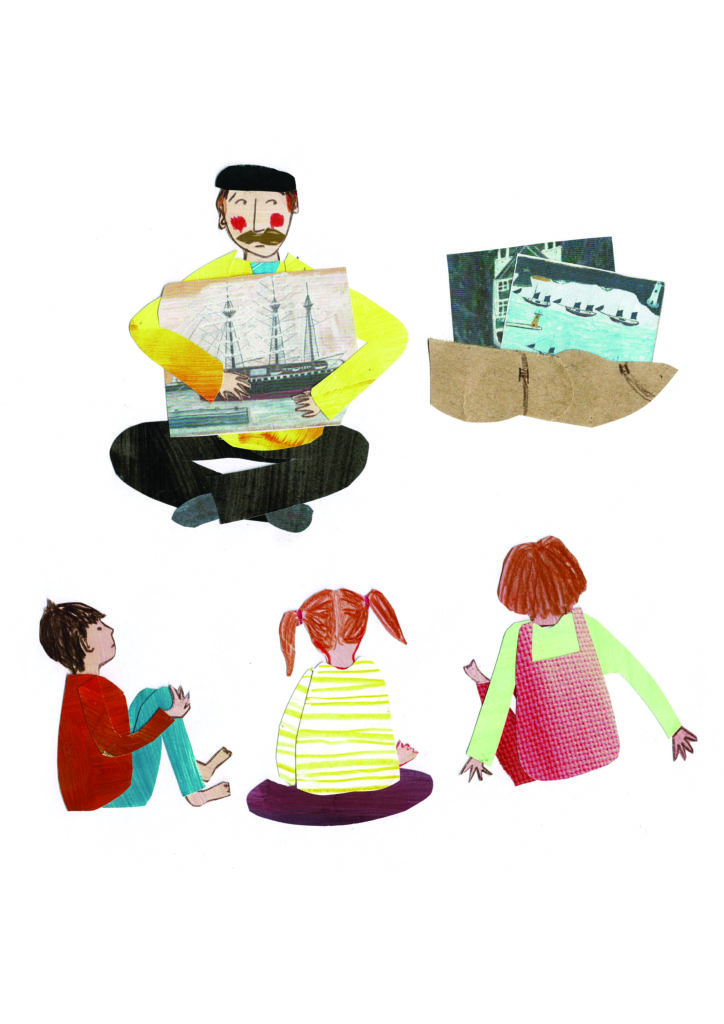 "Published in summer 2020, the book launched while Kettle's Yard itself was still closed due to pandemic restrictions. The book became an instant hit in our online shop, striking a particular chord with grandparents sending gifts to their grandchildren when visiting in person was not possible. To promote both the book and Kettle's Yard's partnership with Red Hen Project, we offered a 'Buy One Gift One' option where customers could pay for two copies – one for themselves, and another to be donated to a child in North Cambridge via the Red Hen Project. The customer response to this offer was wonderful, with 31 books donated to Red Hen during the eight weeks that the offer ran and many customers choosing to leave positive messages about the scheme in the checkout notes.
"In October 2020, the delayed Alfred Wallis Rediscovered exhibition opened in the gallery, and despite a further interruption for the November lockdown, the interest in this much-loved artist meant that Alfred's Adventure in the Children's City ended 2020 as our bestselling children's title both in store and online. Now in its second print run, the book remained in the top five children's titles for 2021, selling equally well in store and online.
"The project marked the first close collaboration between the learning and retail teams at Kettle's Yard. Its commercial success will help fund future learning projects at Kettle's Yard. It also gave both teams confidence in a similar project in 2021, which once again culminated in a beautiful – and top-selling – picture book, Finding Our Story."
For me, this project proved that stories gather a kind of magic when they get passed around between children, parents, artists and writers. This story has been rolled in sand, wrapped in gingham, covered in bubbles and dressed up as a fish. Every page is inspired by drawings I made during the sessions with the brilliant families of North Cambridge.

Rose Feather, Illustrator
With thanks to Laura and all the team at Kettle's Yard for sharing the story behind their award-winning children's book Alfred's Adventure in the Children's City illustrated by Rose Feather with text by Imogen Alexander and Rose Feather.
You can pick up your own copy in the Kettle's Yard online shop – which by the way was also shortlisted for Best Online Shop at the Cultural Enterprises Awards. Congratulations to all the team!
Jo is Communications & Media Manager at the Association for Cultural Enterprises.