Sonia Kiourtzidis, Buying & Product Development Manager at the Museum of the Home, takes us on a deep dive into the evolution of the museum's gift shop and how some of the gorgeous ranges were developed.
I developed the all-new Museum of the Home retail offering to coincide with an £18.1 million redevelopment project, which overhauled the Museum's spaces, vision and brand. This budget could not stretch to the existing outdated shop fit, so I needed to elevate the space through merchandise and display alone. On re-opening, the gift shop was described in The Times as '….divine. It might be the best present-shopping spot in London'. (Moral of the story: don't let the shop fit hold you back!).
I joined the organisation to work on this project while the Museum was still a building site, and then closed due to the pandemic. This presented a number of challenges! Luckily, my insightful colleagues helped me understand the overall vision and future content at the Museum, plus I'd had the opportunity to explore the object archives prior to us all being sent home for lockdown. There I discovered, amongst other treasures, rare mid-century textile designs – mostly from high street retail icon Heal's – which I then repurposed for a contemporary audience with our flagship 'Vintage Textiles' range of accessories, confectionery and kitchenalia. This collection won Best Range at the Cultural Enterprises Awards last year – thank you again to all those who voted!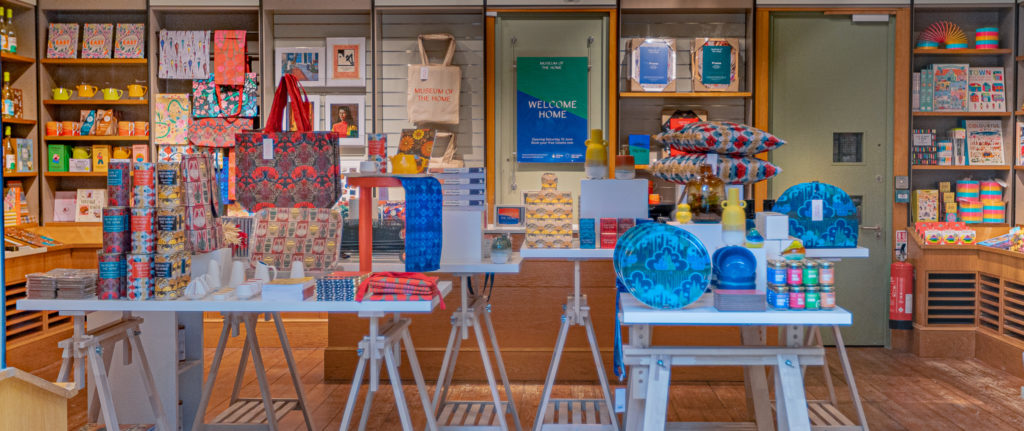 Faced with the all-encompassing topic of 'Home', the vastness of our collection, no historic shop data to refer to, and a blank canvas – I needed to set myself a clear brief. I co-opted the curatorial framework of the newly developed Home Galleries to inform my merchandise strategy and create underlying cohesion with the Museum – by theming our ranges around 'Making, Keeping, and Being' at home. (Imitation is the sincerest form of flattery). I sourced and developed hundreds of new product lines inspired by the Museum's collection, creative programming and brand assets. A quarter of the offer was bespoke and exclusive, including designer-maker collaborations and archive-based ranges. I targeted the Museum's loyal core audience in the knowledge they would soon be returning, as well as potential new visitors identified as segments for growth.
Once we re-opened, I responded to customer feedback and performance data, transformed the offer and visual scheme seasonally, and regularly updated core ranges to reflect current trends through a retro lens.
I feel privileged to have supported emerging talent along the way, including surface pattern designer Sophia Frances during her first ever appearance at London Design Festival – we developed a maximalist homeware range inspired by the national flowers of East London's communities. Sophia is now a rising star of the interior design world with her own range just launched in Anthropologie Europe! Another highlight was our 'game-changers' themed collab with established illustrator Christine Berrie, depicting domestic ephemera from our archives across a geek-core range of fashion, accessories and stationery.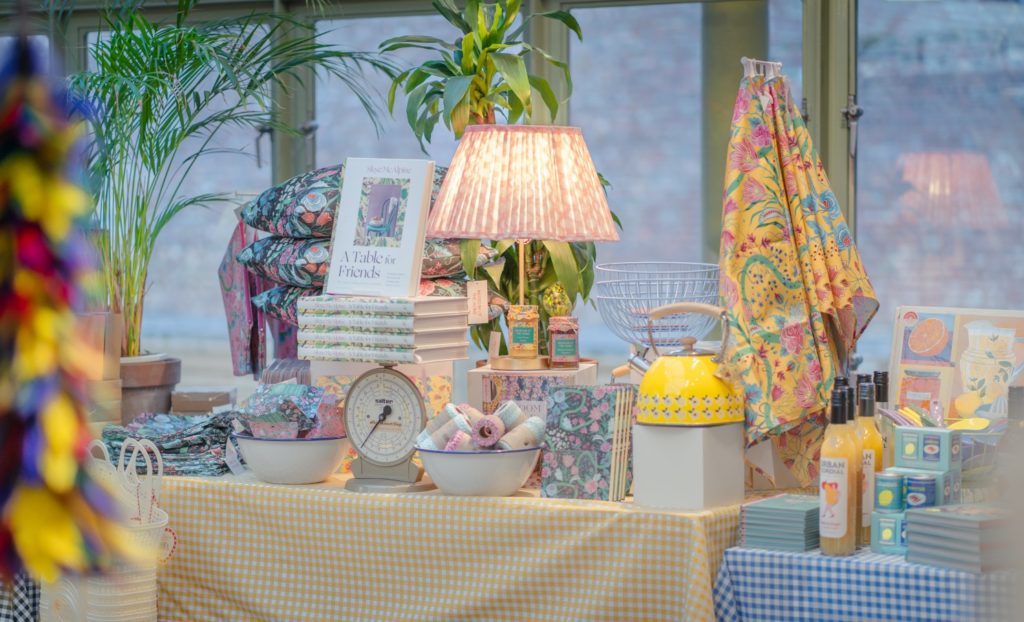 It was a joy to champion community-led commerce through local artisans and culturally diverse narratives of home. Our 'Front Room' range emulates a 1970s East London Migrant living room, and includes Windrush generation-inspired homewares from retro interiors brand Poodle and Blonde. The inimitable duo then hosted Sustainable Home workshops at the Museum as part of London Craft Week.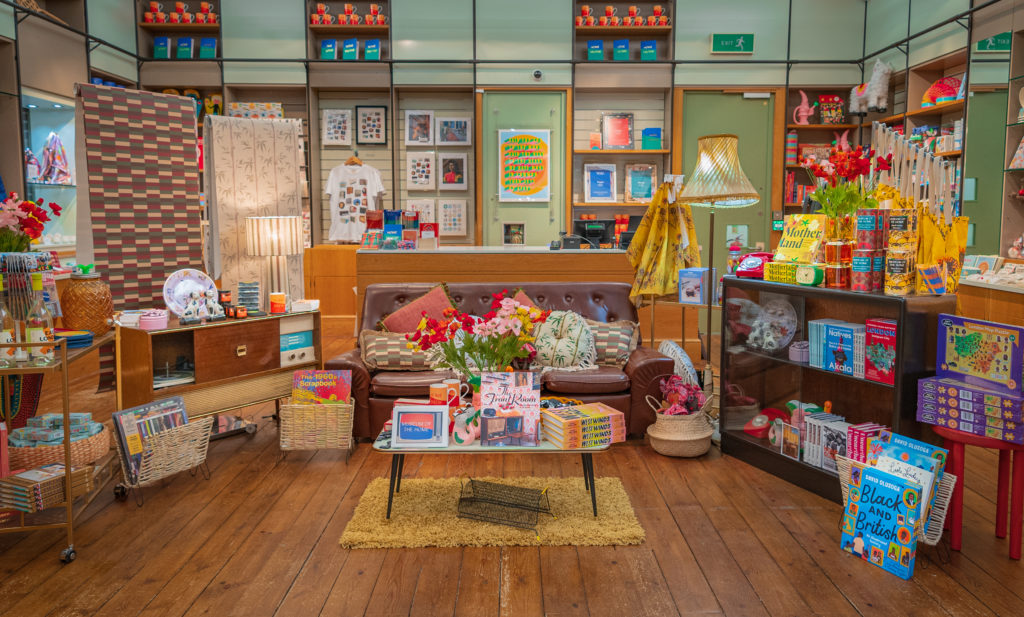 I also celebrated East and South East Asian creativity and heritage, by showcasing local printmakers and iconic cultural goods within a staged Vietnamese-styled hybrid restaurant. Playful merchandising can tell important stories.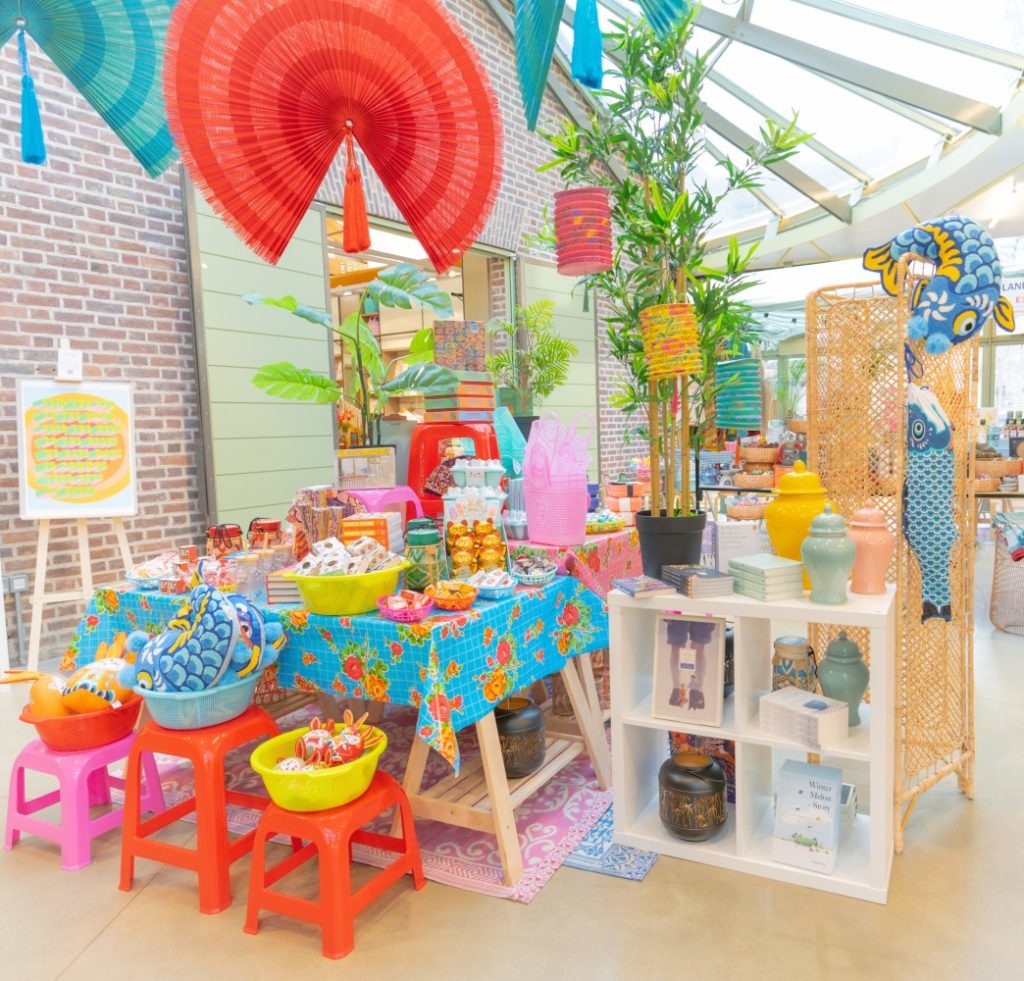 For the festive season, I took inspiration from the Museum's inclusive Winter Festival programming, by drawing on themes uniting different faiths at this time of year: light, colour, warmth and togetherness. This became a culture-rich Bazaar shopping experience focusing on Diwali and Lunar New Year, bursting with vibrant colour and texture, inviting visitors to rummage. Quintessentially English Christmas traditions were also catered to with a vintage flavour, alongside nostalgic greetings cards reproduced from the Museum archives.
I explored contemporary issues around identity and belonging with our 'Radical Home' range, through politically-charged merchandise with a kitsch, tongue-in-cheek twist. I loved sourcing our 'Home Lore' range, which delves into folk traditions and superstitions, with a focus on esoteric beliefs fashionable in the Victorian era. (This was partly inspired by our Director, Sonia Solicari, whose curators staged a séance in the Victorian parlour of our famous Rooms Through Time). The Museum's reimagined brand identity by DNCO lent itself to a 'Home Brand' range of slogan-led souvenirs (designed with Craig Yamey) – raising profile as well as income. And not forgetting our popular Gardens Through Time, which show how urban gardens have evolved over the centuries – these inspired a bespoke seed collection developed under guidance from Heather Stevens our talented Head Gardener. Alongside, I added a range of tools, books and décor, celebrating outside spaces as an extension of our homes and key to wellbeing.
Further ranges were introduced, which fulfilled strategic aims of being ethically and sustainably sourced, accessibly priced, representative of the Museum, and celebratory of craftsmanship in both form and function.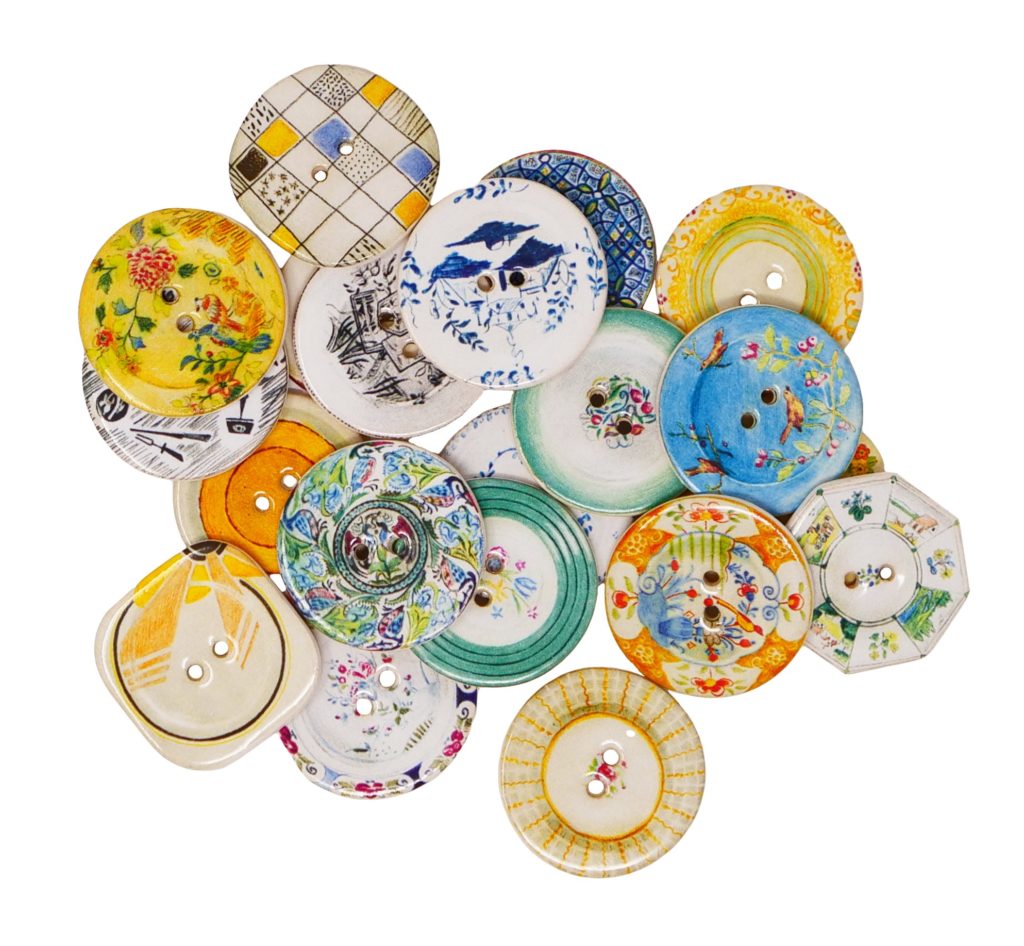 Collaboration and communication have been key to ensuring a seamless visitor experience and maximising commercial opportunities. Talented allies are essential for bringing a vision to life! Shout-out to the fabulous shop floor team and my colleagues across the Museum for their inspiring work. Hats off to the amazing suppliers, publishers, designers and makers who have worked with me. And huge thanks to visual merchandiser extraordinaire Arantxa Garcia, who conceptualised the shop's internal and external spaces to represent a home and garden, reimagined each season. We envisioned eclectic displays portraying the way people collect and curate objects within their own homes to reflect personal taste and identity.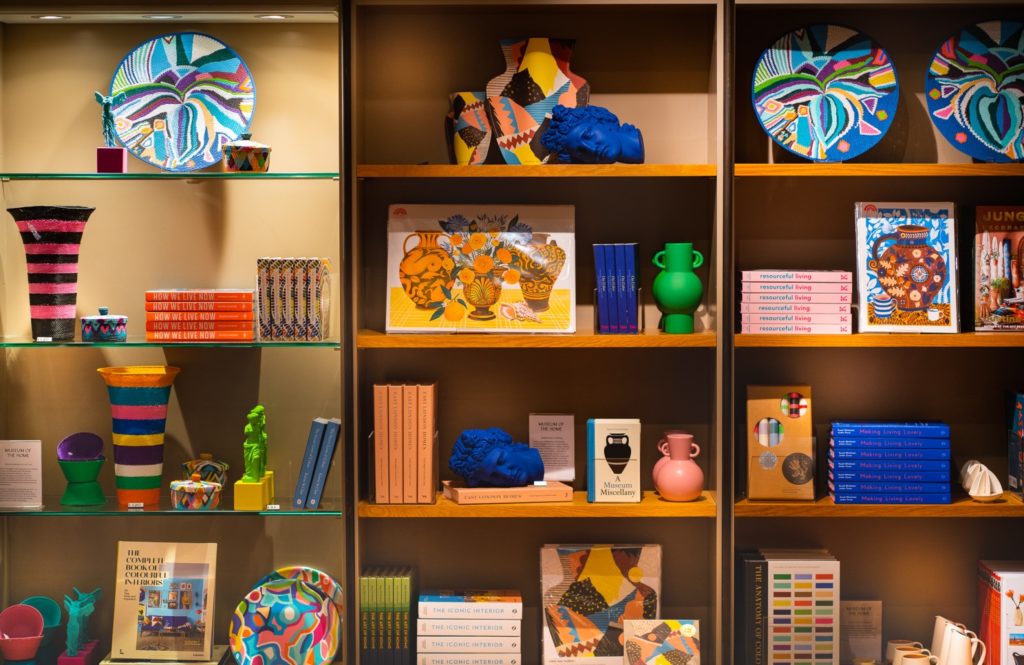 I love to use a storyteller's approach to buying. I feel that no matter the budget, this is what can make cultural retail unique, engaging and lucrative. We know that in our sector, commerce should be intrinsic to visitor experience. To me this means being not only thematically and demographically relevant, but as creative and curated as the venues we work for. I wanted our shop to give all visitors the opportunity to continue their experience of the Museum at home.
I have learnt so much from this experience. Do get in touch if you'd like to ask me anything about this project, or if you need support with your own project. I am available on a part-time basis to assist on projects large and small, and I'm ready for more challenges!
Sonia is Buying and Product Development Manager at the Museum of the Home in London.