Cultural Enterprises partnered with the Audience Agency on their Autumn 2022 survey, the Cultural Participation Monitor, to gain insight into the public's attitude to spending in shops and cafés, as well as wider questions on Covid and concerns about the rising cost of living.
In this first part of our analysis, we'll focus on the economy, Covid, and spending on retail, food and drink in cultural venues.
The second part looks at attitudes toward sustainable products and people's willingness to spend more on them (read it here).
Summary
1. Cost of living and inflation are causing a lot of concern, with people looking to cut back on spending at entertainment and cultural attractions.
2. Local audiences could become more important as some groups look to reduce expenditure on travel and trips.
3. People are likely to reduce spending in shops over the winter, potentially hitting footfall.
4. Food and beverage is likely to take less of a hit, with fewer people looking to cut back on visiting cafés.
5. Some visitors are still looking for reassurance over Covid safety measures, although in practice it is receding as a concern.
Cost of living
A massive 81% of those surveyed are worried about the effects of the cost of living crisis on themselves and their households, while 92% are intending to cut back on spending on entertainment outside of the home, including cultural venues.
The groups most likely to do so are less urban, non-London, more middle-aged, and those with middling engagement in the arts. Conversely more urban respondents were less likely to be worried, as are the retired, with those in the highest income groups being less worried about the impact on their incomes.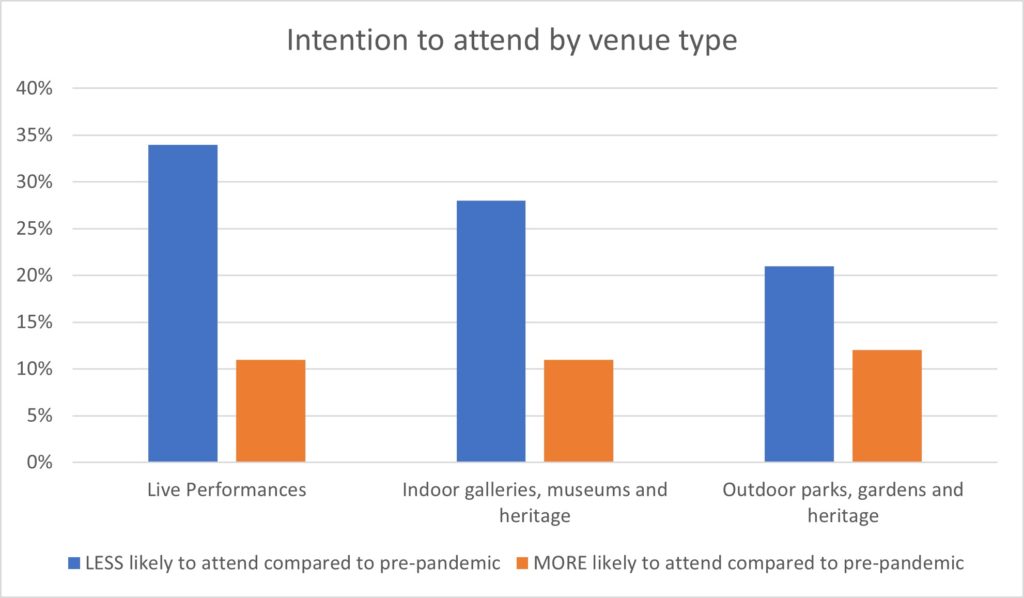 A 57% majority say that they expect to spend less on entertainment and leisure compared to before the pandemic: 27% think it will reduce 'a lot'.
52% said they would cut spending 'a lot' on ''Entertainment and leisure outside the home'.
This suggests the next few months could be challenging for the arts and heritage sector, after working hard to rebound post-pandemic.
Interestingly the survey highlighted a continuing trend since the pandemic toward engagement in more local attractions. Those who said they were worse of financially since the pandemic were more likely to stay closer to home when visiting arts and heritage venues. With 20-24% of people expecting to engage more locally, while only 9-12% anticipated attending further from home.
Retail
Feelings of being worse off and likely to spend less translate into less inclination to visit arts venues' gift shops; 26% say they are 'less likely' to go to a gift shop for the different artforms than before the pandemic, while only 8% said they were 'more likely'.
We asked people, 'Thinking back to the last time you bought anything from the gift shop of an arts, cultural or heritage site: Who did you buy something for?'.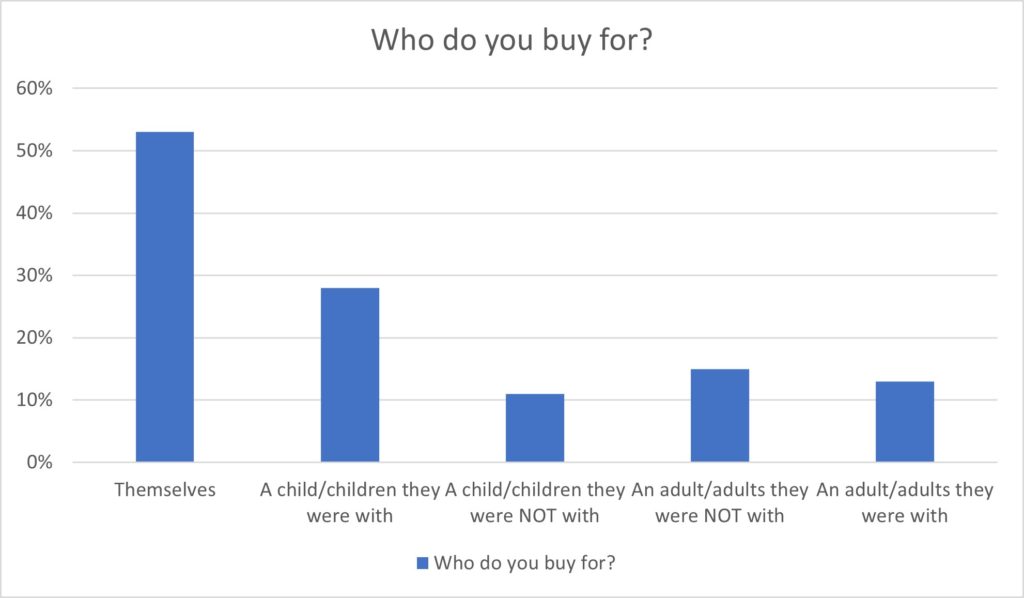 So most visitors were buying for themselves (53%), followed by buying for a child or children (39%), broken down by whether they were visiting with them or not.
Though these habits break down more specifically by the age of the spender:
the older the respondent, the less likely they are to be buying for themselves;
middle-aged groups are more likely than others to be buying for children they are with;
older respondents are more likely to be buying for children (and adults) they aren't with;
those with no dependent children are buying for themselves 59%, those with dependents under 16 only 37%. This latter group are buying for their children on site 63% of the time.
Cafés
Spending on food and drink is likely to be less affected than retail according to our findings. However 21-26% are less likely to visit cafés, compared with 13-18% more likely to do so.
We asked people, 'Which of the following options do you look for when buying food and drink from a café?'.
One in five are looking for some sort of ethical or local option, while 14% are looking for vegetarian options. However the responses vary quite dramatically when looking at the demographics.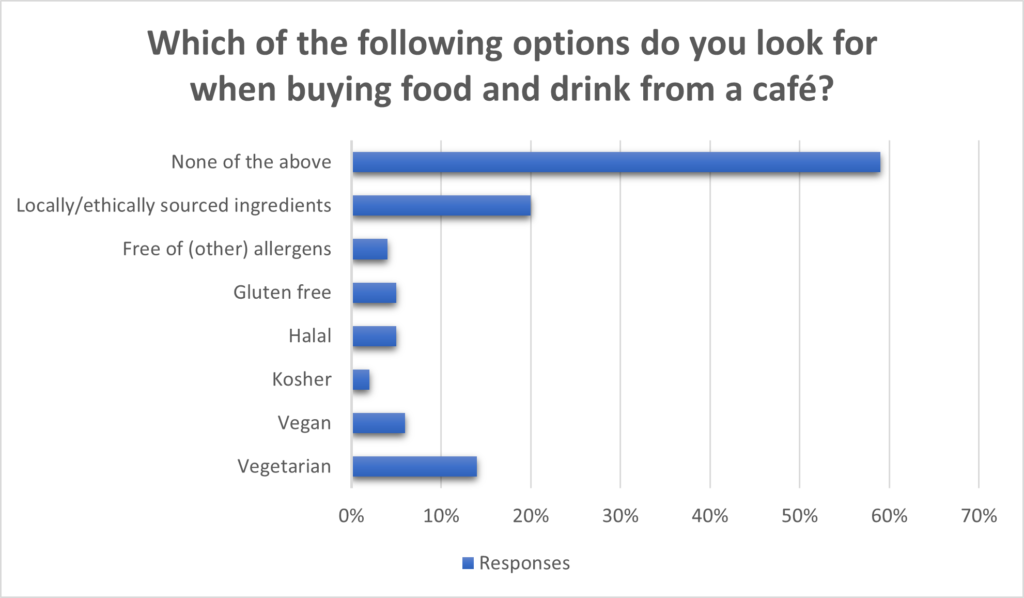 Key findings:
Vegetarianism was important for 25% of Asian and British Asian backgrounds, as was the desire for halal options (40% against 6% overall)
Younger age groups were much more likely to look for each of the options listed, as were urbanites
Vegetarian options were also slightly more important for women then men, 17% versus 10%
The preference for vegan options falls away more quickly with age than the vegetarian preference (17% cf. 12% among 16-24s; 7% cf. 1% for 75+), and again was more popular in more urban populations.
Attitudes to Covid
Visitors are still expecting to see Covid safety precautions in place. With 79% saying ventilation was 'very important' or 'important', only narrowly ahead of having hand sanitiser available, at 74%. Social distancing was considered 'important' or 'very important' by only 51% of people.
Front of house teams may therefore need to keep messaging in place, even as the threat of Covid becomes less prevalent.
A surprisingly significant minority of people are still concerned about Covid, with 39% 'agreeing' or 'strongly agreeing' that they are worried about catching Covid, while 55% say that they are worried about others they know falling ill with it.
The good news is perception of Covid's ability to disrupt is receding; with only 18% of respondents thinking Covid is 'very likely' to have an impact on their lives in a year's time, compared with 36% in the next 6 months. Although only a minority of 31% say that they consider the Covid pandemic to be 'effectively over' in the UK, although this is up from 25% in the spring.
Again, with 61% saying that 'it is time for people to get back to normal', it appears Covid is becoming less of a reason for the majority of people to not attend cultural attractions.
–
Look out for part two of our highlights from the Cultural Participation Monitor, where we'll focus on attitudes toward sustainable products and pricing.
To find out more about the Cultural Participation Monitor, including more detailed analysis of attitudes toward cost of living, Covid, attendance and future plans, please visit The Audience Agency.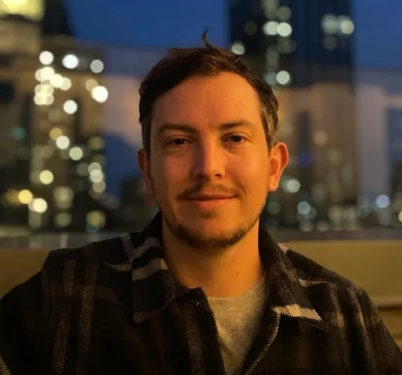 Tom is the Director of Digital at the Association for Cultural Enterprises, responsible for communications and digital content, including the Arts Council funded Cultural Enterprises Academy. Based in London, Tom previously worked at the National Theatre.