Jo Whitworth explains why applying for a Conference bursary place could be the best decision you've ever made, and how your organisation stands to benefit.
The Cultural Enterprises Conference is renowned within the cultural sector as a hub of commercial expertise and creativity. It's an event that truly embodies the community feel of the sector, bringing everyone together – cultural venues, suppliers and support organisations alike – to champion best practice, drive innovation and increase resilience.
Representing an enormous range of arts, cultural and heritage attractions, speakers share their hard-earned insights with no holds barred – highs and lows, challenges and solutions. It's what makes their input so invaluable. The honest and open sharing of experience is at the heart of the Conference, and not only inspires but empowers attendees and their organisations to become more commercially sustainable.
Who would want to miss out on that?
Well of course in this day and age budgets are tight – a two-day Conference involves travel and accommodation, and the costs soon start to stack up. Investment in training is crucial, but it's just one of many competing priorities. That's why we're so pleased to be able to offer a number of free bursary places at our annual Conference, covering fees as well as travel and accommodation.
We're particularly grateful to the National Lottery Heritage Fund for funding 20 bursary places at the 2023 Conference and Trade Show, enabling us to offer smaller organisations the chance to benefit from this brilliant learning and networking opportunity.

Personal Development
The Conference is important for personal as well as professional development. It offers individuals a chance to get away from the everyday, be exposed to other types and sizes of cultural organisations, and get inspired with fresh thinking and new ways of looking at things.
Bursary recipient Lucy Chilton, Visitor Experience Manager at Gloucester City Council, noticed a real difference after attending – "My enthusiasm following the Conference was noticed by colleagues, my network has grown, and I've engaged with a number of speakers. Drawing on learning from the Conference I've been able to contribute to conversations about a new CRM/ticketing system, management of staff hours and ideas for new ranges of merchandise."
Lucy adds, "The Conference is one of the best in the sector and really does stimulate the mind to think bigger and to look to sector partners for best practice."
Sharing the Learnings
Of course cost isn't the only barrier to attending the Conference. Smaller organisations are often faced with staffing and resourcing challenges, and it's not always practical for key team members to be away for any length of time.
If one person is able to take up a bursary place, however, the benefits can be passed on to the whole organisation, as Linda Drury, Director of Gawthorpe Textiles Collection explains – "The knowledge I gained at the Conference has been shared with staff and trustees and has informed our commercial development strategy, which will allow our organisation to reduce its reliance on grant funding."
Linda adds, "As someone new to the sector it was a really useful event and a way of broadening my knowledge very quickly."
Case Study: Making a Difference
The cross pollination of ideas and practical insights really does make a tangible difference to those attending the Conference – especially for anyone just starting out in one particular area of income generation. The learning to be gained from the knowledge and experience of others who have been in the same situation is invaluable.
Maria Reeves is Manager of The Horton Arts Centre in Epsom, Surrey, which is run by a team of six full time staff supported by around 40 volunteers. Maria received a bursary to attend the Conference in Harrogate in 2023 and found it enormously beneficial.
"I was able to access practical case studies and essential learning from peers who have a more developed retail offer. Since the Conference I've set up a successful retail pilot, ordering from suppliers I met there. This will be scaled up for 2024 with proof of concept data. I've developed and presented a retail strategy to the board of trustees and worked with one trustee to select products for a retail pilot scheme.
"I've been able to successfully demonstrate how retail income can support our charitable aims, as well as adding value to the visitor experience. It will now be part of our budget and sustainability planning."
The Cultural Enterprises Conference will take place on 13-14 March 2024 at ICC Wales.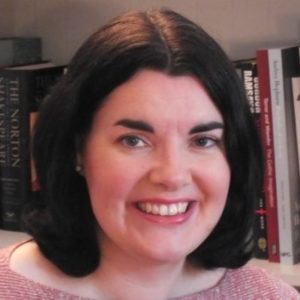 Jo is Communications & Media Manager at the Association for Cultural Enterprises.