Australia is known as the Lucky Country. At the beginning of 2020, that was a strange claim to fame. The country had been in drought for several years and this was part of the recipe that caused the worst bushfires in living memory. I remember turning on the TV while on holiday in the UK, only to see my adopted homeland going up in flames. The sight of Australia on fire was having a drastic effect on tourism. Lots of international tourists cancelled their trips to Australia and domestic tourism to the affected areas also evaporated. This was terrible for cultural institutions, as visitor numbers and revenue fell.
The second half of January is Chinese New Year. It's a very busy time for tourism in Australia, with China making up the largest source of our international visitors. The bush fires had caused some Chinese visitors to cancel their trips but there was another event starting to hit the headlines; a new virus was spreading through China and on January 26, China banned its citizens from booking overseas tours. The decline of Chinese inbound tourists had another drastic effect on our institutions.
Australia is more aware of how respiratory viruses spread, as we saw with SARS back in 2003, because of our proximity to south east Asia. As the number of cases of COVID 19 in the region started to grow each day, it was on the Australian radar early. Cases started to be diagnosed at the end of January, and by the time we got to March 13, the Melbourne F1 Grand Prix was cancelled just a few hours before it was due to take place. Things then moved very quickly. Two days later all international arrivals were told to quarantine for 14 days and the borders were closed. The following week all museums and galleries were told to close, along with pubs, clubs and restaurants.
Everyone's museum worlds were thrown into disarray. I sadly had to lay off all 30 of my Front of House and Retail staff, along with over 500 volunteers. Our museum was about to launch a fourteen month travelling exhibition around the country to commemorate the 250th anniversary of Captain Cook's voyage to Australia. Plus we were in the final touches of putting together an exhibition about Venice – from Venice – which was one of the hardest hit parts of Europe with the virus.
Most museums and galleries moved online quickly, launching online exhibitions and virtual tours. Many institutions also saw a high increase in retail sales through their online stores, especially if they worked well with their marketing departments. Some institutions in Australia however also had to shut down their web stores as no staff were allowed on site.
For those who could still operate their online stores, common trends started to appear.
After toilet paper and disinfectant, the next most sought after product in Australia were jigsaws. Institutions took advantage by promoting 'boredom busting' products to help visitors cope with being quarantined. Sales of soaps and hand creams also increased due to the requirement to keep washing our hands.
Restrictions are beginning to be lifted but again with different rules for different States; you could go to a bar or a restaurant in Darwin but it was illegal in Melbourne. These different rules also applied to the re-opening dates for museums and galleries. Some opened at the beginning of June, others mid-June or later in the month or even July.
So what will the post COVID 19 future look like for our museum stores in Australia?
International travel is not on the horizon until the end of the year at the earliest, if not until 2021. This is really going to have a drastic effect on many of the museums and galleries in Australia. 40% of visitors to my museum are from overseas so our marketing will have to be aimed at domestic tourists instead.
The product range is also going to have to change to address this. I'm going to be stocking less touristy Australian themed products and those items aimed at the various international markets. For example, Chinese visitors love jewellery and gifts that are made of gold or opals. American's love specific types of room decorations and medallions. These ranges will be replaced with products aimed at the local and domestic products e.g. indigenous jewellery and artworks, eco and natural products etc. People want products to make them feel safe and calm – candles have been very popular. Also because people have been spending so much time in their homes, homewares have also been selling well – cushions, sculptures, prints etc.
We are also ensuring that we promote COVID 19 safety through our product mix; I've produced branded hand sanitisers for an easy add on sale, plus a variety of face masks featuring Aboriginal designs.
As I write this, I am preparing for our museum to reopen. I've installed all the COVID 19 social distancing and card payment only signage, the Perspex sneeze guards, put capacity numbers on the walls, and there are hand sanitiser stations everywhere.
Now as I turn on the TV, the pub is open again, and although I won't be able to fly back to the UK in the near future, there is hope on the horizon.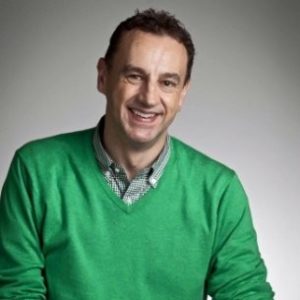 Matt Lee has been in the cultural commercial industry for over 25 years, performing a variety of roles from retail manager to assistant director of a national museum. Matt is currently the Head of Visitor Services and Merchandise at the Australian National Maritime Museum in Sydney, Australia . His portfolio includes managing Admissions and Ticketing, Volunteers , Visitor Services, Bookings and Retail and Merchandise. Matt has been on the board of the Museum Shops Association of Australia & New Zealand for 15 years and is currently the President of the Association.