Some employees may not be in the best place mentally, emotionally or physically to perform their duties
With museums and other arts and culture institutions getting ready for opening their doors to the public once again, it is important not to overlook the people aspect of these plans.
Having teams ready, with the right mindset and motivation, will go a long way towards providing a great experience for visitors and achieving the desired results of a return to (close to) normal operations.
However, this may be easier said than done. This article provides some guidance on key factors to consider to ensure teams are in the best possible shape to welcome visitors back.
It will not be 'business as usual'
First of all it is critical to recognise that the pandemic has impacted us all in a number of ways – and your team is no exception.
Changes to individual circumstances, caring needs, health concerns and high levels of stress are among a number of factors that may be impacting your team's ability to do their job well. Some employees may not be in the best place mentally, emotionally or physically to perform their duties.
Therefore you should pay special attention to your team's wellbeing. Get a feel for how they are, provide a safe space for them to voice their concerns and find ways to provide the support they need.
This may involve one or several of interventions such as providing greater flexibility, making sure employees have a safe space to work, drawing attention to your organisation's wellbeing initiatives or, sometimes, it may just be a case of lending a sympathetic ear.
The need for a morale boost
This has been a hard time for many, especially in the sector. Employees may have been furloughed or seen colleagues made redundant. There will be greater uncertainty about what the future may hold. All this calls for action to provide some additional motivation. Don't assume that people will just be glad to return to work.
Keep them informed of what is happening in the organisation and future plans. Remind teams of the purpose and impact of what they do. Bring them together to strengthen the bonds that hold them close to one another.
Recognition will have a key part to play too. In this particular sector there is a great opportunity to show how much the contribution of each employee is valued. The impact of recognition on employee engagement is strong and undeniable. There's much that can be done and often it comes at little to no cost.
Outside of these interventions, keeping close to your team, having frequent check-ins and open and honest communications will help pave the way for a smooth reopening and accelerating the road to recovery.
Engaged teams are a key part of delivering an amazing customer experience, with the business results that follow. You can play a big part in enabling your team to do their best work. We sincerely hope this article will help you do just that.
QCG is a reward and employee experience consultancy, working with clients to deliver fair pay, engaging benefits, effective recognition and a great employee experience. Contact us if you think we may be able to help.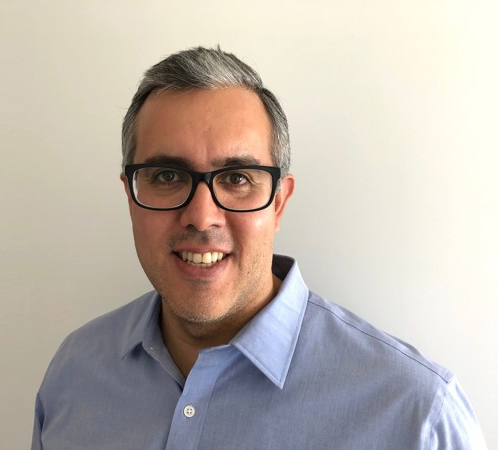 Juan leads the delivery of consulting work and the development of new products and services across QCG's practice areas. Since joining QCG in 2017 Juan has conducted a large number of projects including reward strategy design and implementation, Employee Value Proposition (EVP) diagnostics and development, pay structure reviews and job evaluation frameworks. He also leads a number of specialist and cross-sector client networking groups. Prior to joining QCG Juan spent time working in other consulting and in-house reward roles and leading start-ups at different points in his career.