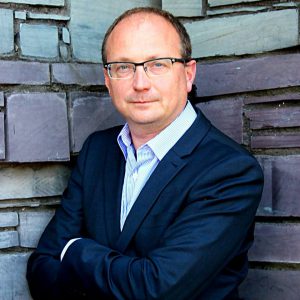 David Pearce, Tessitura Network's new Managing Director, Europe shares his thoughts on the pivotal role of big data in the ticketing industry.
This is a potent time for the ticketing industry. We in Europe are facing a great deal of uncertainty at the moment, particularly surrounding the UK's pending departure from the EU. This uncertainty dominates not only our own private thoughts but also those of our customers, on a daily basis.
Yet at the same time, I know with a deep certainty that the cultural sector in the Europe is carrying out great work. Our tapestry of organisations continues to enrich our cultural landscape, all while conducting a parallel effort to maintain their financial sustainability.
The ever-shifting target of sustainability means that all cultural organisations must grapple with how to retain more of their customers as well as continue to attract new ones. Meanwhile, both of these tasks must become ever more efficient.
We are entering an era in which we have a new world of data, which can guide our path forward if we learn to navigate through it. Data can chart our course forward if we know what to look for, and what questions to ask.
How can cultural organisations find out more about our customers? How can they understand their motivations and their perceptions of the organisation? How can they parse the transactional data at all the touch points with the organisation, and meld this into precise and graspable business intelligence?
Call it what you want — business Intelligence, insights, data analytics, big data —this will be one of the game changers for the industry in the near future. Many organisations are at a point where they are collecting the data but not yet making the most of it. But data is not a pile of coins to hoard; its wealth lies in the interpretation. We must move away from purely intuition-driven decision making. It is time to adopt tools and business practices that turn to data to inform our business decisions. When that becomes internalised into each organisation's structure and process, we will have achieved something essential to our sustainability: a data-driven culture.
In the new year I will begin a new role as Managing Director, Europe, for Tessitura Network. It has been a privilege to serve the Wales Millennium Centre, which was the first European member of the Tessitura community. In my new position, I look forward to helping arts and cultural organisations from across Europe embrace their growing importance of their data and chart a course through the data-driven landscape before us.
David is based in Mumbles in Wales and leads Tessitura Network's European team. He is responsible for oversight of Tessitura's business in Europe. His remit includes strategic direction, operations, service, knowledge sharing, thought leadership and relationship management across Europe. Over the last 30 years David has worked with a range of private and public sector organisations to develop a range of skills. Latterly, as the Strategic Director of Wales Millennium Centre he oversaw the opening of the world leading landmark venue and its first 14 years of operation.