Sunday 25 November 2018 is Museum Shop Sunday, a great platform to attract new customers on one of the busiest shopping weekends of the year – but you need to be prepared! Here are a few tips and tricks to make the most of this unique opportunity.
1) PLAN AHEAD – It's never too early to start planning your event or promotion. This might be a giveaway or competition, craft activities, food or drink tasting, meet the maker, a book signing, or of course some festive fun – as long as it puts a smile on your customers' faces and keeps them browsing and buying!
2) HAVE A USP – Try to make sure your event has a press-worthy USP (unique selling point) – the more fun, unique and engaging it is, the greater the likelihood of attracting local press coverage. In 2017 the Freud Museum gave away free Freud cookies – a great hook for the local paper who even featured them in a cartoon!
3) CREATE A COMMUNITY EVENT – Consider joining forces with other nearby venues. A collective event is more likely to be featured in the press and will attract local visitors who might enjoy the idea of visiting two or three venues in one day.
4) START PROMOTING EARLY – Use your email database, website and social media platforms to tell your visitors about Museum Shop Sunday and advertise your event. Use these Talking Points as well as the customisable digital assets in the marketing toolkit to help you – and remember the hashtag #museumshopsunday.
5) SHARE YOUR PLANS & PRODUCTS – Send us details of your event or promotion, together with two or three images of your signature products and we'll use these to secure regional and national press coverage. Please remember, to have the best chance of being featured, images must be high-resolution (300dpi) showing the product only, on a plain white background. Click here to find out more.
6) BRIEF YOUR TEAMS – Make sure all staff at your venue know that Museum Shop Sunday is happening, and why (especially your marketing and PR teams!). Use the Talking Points to explain to them what it's all about, so that everyone can help promote Museum Shop Sunday to the public.
7) ON THE DAY – Make sure your shop and staff are fully branded! Wear your Museum Shop Sunday badges, display the campaign poster and print out additional posters, flyers and banners using the customisable templates in the toolkit.
For more information visit Museum Shop Sunday, where you'll find the marketing toolkit containing high resolution logos, customisable web assets and poster templates, as well as event ideas and resources. Please be sure to register your Museum Shop Sunday event, and send your product images to hilary@neatpr.co.uk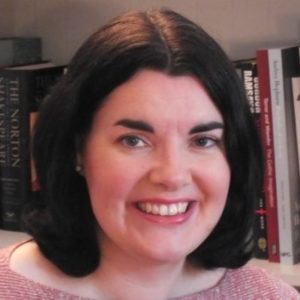 Jo is Communications & Media Manager at the Association for Cultural Enterprises.