The Green Howards Museum in Richmond, North Yorkshire has been taking a fresh look at stock to bring in a new customer group. Fiona Hall, Communications and Commercial Manager, tells us more…
Here at The Green Howards Museum, the item consistently in our shop's top three best-selling items this summer is a grey t-shirt featuring an infographic of the famous Wainwright Coast to Coast walking route between St Bees in the west and Robin Hood's Bay in the east.
We're a military museum; we have more than 4000 medals, 1000 uniforms, regimental silverware, art and furniture on display in our galleries, and are currently encouraging visitors to our special First World War exhibition: Aftermath – living through the peace.
But what we are also, is a retail space in the centre of the market place in a town that is also, rather handily, the mid-point of the Coast to Coast route where walkers usually take their rest day.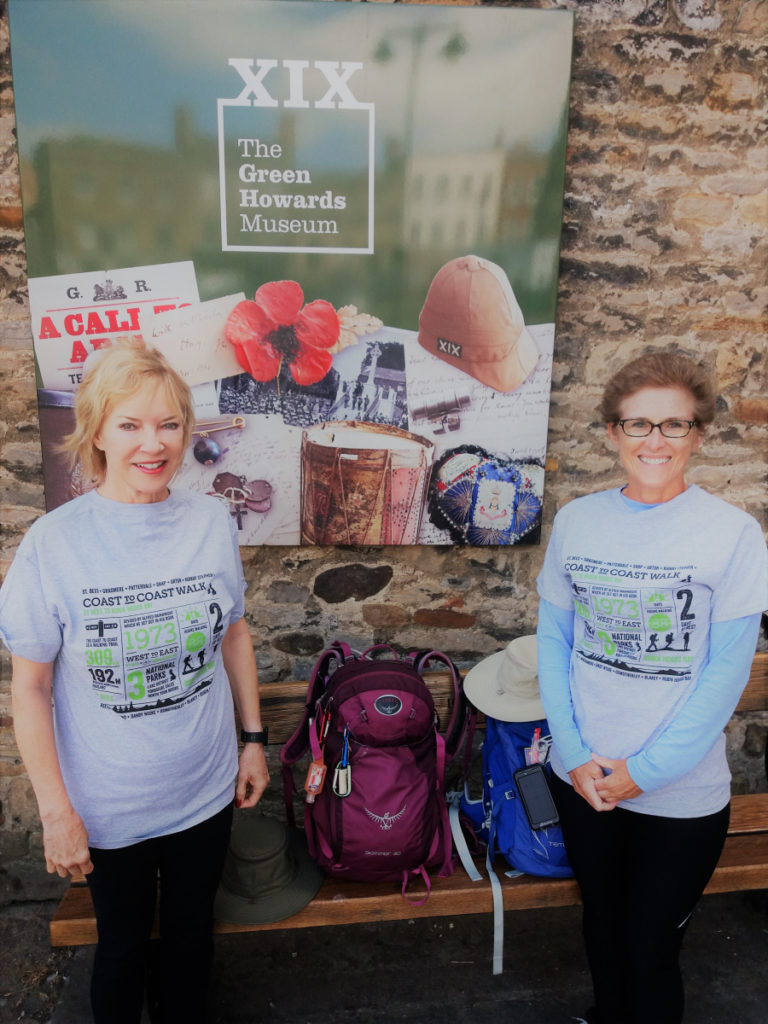 As part of a total review and revamp of our shop product base 18 months ago, we decided to look with fresh eyes at what we are. We know that we're the shop and admissions area for the museum, but we realised that despite being a shop, people didn't treat us like a shop – we rarely attracted any shoppers who were simply shopping in the town, instead we were reliant on museum visitors buying something. This was a huge missed opportunity, so we also decided to ask ourselves – within reason – what would you sell if you had the chance to occupy this prime retail spot?
Obviously, we couldn't open a Prêt a Manger or start selling shoes or wallpaper, but there was a huge opportunity to appeal to both residents looking for gifts and treats, and visitors to Richmond who naturally gravitate towards us without even knowing why – as the largest building in the very middle of the town we seem to exert a kind of force field. We developed some headline themes connected to the military theme of the museum that any new products had to fit; things like travel and adventure, home front, kit list, and make do and mend.
As well as deciding to stock a range of quality gifts for men – not available anywhere else in the town, we wanted to target the walking market (which fitted with the travel and adventure theme), specifically the Coast to Coast tourists, so I started trying to source products. We wanted something modern and tasteful but it became clear very quickly that was going to be a tall order. I started looking at designing something
up myself and then, totally coincidentally, James at Heritage Cards emailed me a sales sheet profiling their Coast to Coast range. I replied immediately and enthusiastically and we started stocking the t-shirt, mug, magnet, notepad, coaster and greetings card. Heritage Cards have been really supportive and have supplied regular low quantities of stock to help with our budget and storage issues. Our near neighbours, a dry cleaners, who do a lot of laundry for resting walkers asked for a t-shirt to display in their window, and local B&Bs have also been very kind in sending their Coast to Coast guests our way to buy their t-shirt before moving on. We also ship for those who simply cannot carry another thing!
When it became clear the t-shirts were going to be a good long term seller, we secured exclusivity on them within the town from Heritage Cards. It's a fabulous way of convincing someone who may be having second thoughts that they really should make the purchase.
We're really pleased with the way our new ranges have been received. We've made some mistakes of course, but Coast to Coast is certainly one of the winners. It all came about because we took the time to step back, see our shop space through the eyes of people outside looking in, understand who our customers were, and who we wanted them to be, and then set about sourcing quality products to entice them to purchase.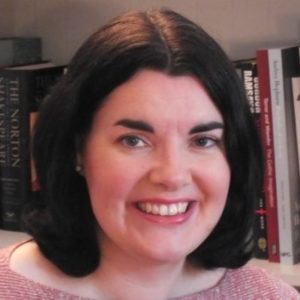 Jo is Communications & Media Manager at the Association for Cultural Enterprises.