In an ever-changing cultural landscape and at a time where experience is vital, museums are discovering new and innovative ways to approach retail, including taking it beyond their four walls. While historically many considered retail to simply be a way to sell museum-themed products, there is undiscovered power in museums using retail as a tool to tell their stories, connect with audiences and to bridge creativity and commerce.
At Museum Connections 2022, Kate Rolfe from The Revels Office led a discussion on different ways museums might embrace innovation and experience with their retail strategy. Watch the full video here or read on for the highlights.
The Pop-Up Museum
One solution is to create physical retail spaces outside the museum, taking the museum out to new people in new locations.
From the hustle and bustle of London to the streets of Shanghai, the National Gallery took its retail operation and set up a pop-up in the Shanghai Metro. The goal was to help diversify global commercial outreach and raise awareness of the National Gallery as a visitor destination, as well as serving as a marketing and brand awareness campaign for the retail licensing programme in that region. It was also a direct sales opportunity – commuters were able to scan QR codes to purchase retail products there and then, and learn more about the artwork.
The National Gallery team identified this opportunity in the Chinese market from analysis that revealed the strength of appetite they had for western art. Being conscious of the cultural differences in popping-up in central Shanghai, Judith Mather, Buying and Merchandising Director advises that it's not simply a question of understanding the language and cultural differences – "You need people who really understand the nuances in those areas. We engaged a licensing agent in China because you need boots on the ground."
To successfully manage a destination pop-up you need to first carefully examine your target markets, fully understand the logistics and budgets involved (or find partners who do), and work with representatives from the community you will appear in to best present your content in a culturally relevant way.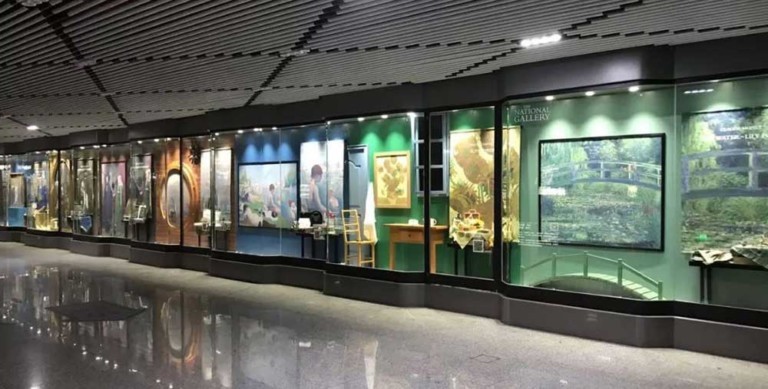 It's important to ensure the quality of the presentation to catch people's attention; to consider the time limits around the pop up to create a sense of urgency and buzz; and be specific with the choice of location. The Shanghai Metro Station welcomes 200,000 commuters every day, so the reach was clear, which is key for justifying the investment.
For just 30 days, the National Gallery set up their Culture and Art Corridor within a 30 metre long advertising space in the metro system, featuring high quality replicas of popular artwork, dressed with themed props to bring them to life, alongside the all important retail items! This was a hugely successful pop-up that used retail to take the National Gallery out to the world, meeting people where they live and work.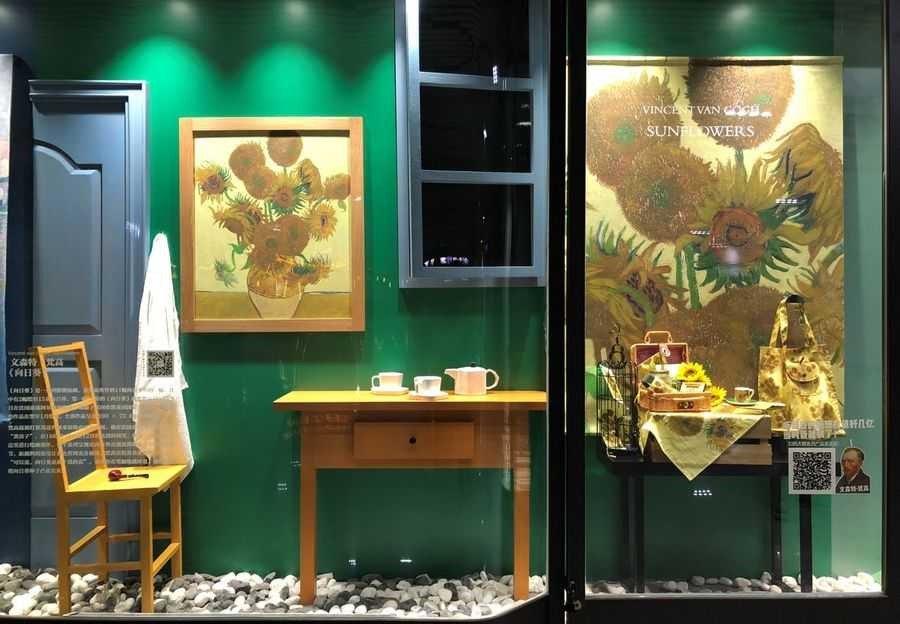 Museum pop-ups don't always have to be on the other side of the world to be successful. Keeping in mind the importance of novelty and creativity in the presentation, museum pop-ups can also be made on your doorstep or in a nearby town as part of your local museum offer and still be impactful. What is important is that it reaches people who wouldn't otherwise come to your museum shop, that the location and presentation is relevant to your brand, your audiences and your goals, and that there is a clear call to action to create a legacy beyond the pop-up.
The Innovative Experience
Retail can tell a story just like an exhibition or collection can. United in their creativity with the wider museum, retail teams can unite commercial with social and artistic responsibilities to create experiences that truely innovate and stand out.
In collaboration with Bombay Sapphire UK, in 2021 the Design Museum opened a pop-up arts supermarket during one of the UK's COVID lockdowns. It was the perfect tonic for museum lovers midway through the pandemic: part protest against lockdown measures that allowed you to shop but not visit a museum; part platform to support young designers; and part incredible example of how to connect a museum's commercial, charitable and artistic goals in one. Visitors were able to step inside a retro-inspired store designed by Camille Walala to pick up groceries and other household goods, but with a fun twist where everyday essentials were packaged in limited edition artwork from 10 emerging designers.
Pushing your creativity can feel intimidating, as Josephine Chanter, Director of Audiences explains – "We were initially very nervous but I think any idea that makes you nervous is a good one … We had several cautionary thoughts and risks came to mind but there was something in the idea that was very charming, generous and interesting and we thought if we got behind it it could be really special."
The pop-up supermarket served as a way to let visitors reconnect with museum experiences and reach new audiences even mid-pandemic; in just five days they welcomed 2,879 visitors on-site, and the online shop was sold out in eight hours with 23,000 visitors raising £115k for the Design Museum and The Emerging Designer Access Fund.
To unleash the creative potential of your team, encourage other departments to get involved in the creative ambitions for your retail offering. The Design Museum retail team worked together with different museum departments including curators, communications and the directors. Chanter encourages the collaborative approach – "It showed what an institution can do if allowed a moment of total, collegiate focus is its retail space and commercial output. There's still work to be done to align the retail offer with the curatorial mission but it's projects like this that break it open. Our visitors want to be immersed in a world, whether in an exhibition or a retail space."
Products that Create a Buzz
By approaching the role of a retail product as part of the wider ambitions of an exhibition, the Tropenmuseum Amsterdam was able to secure a huge new audience and interest in its Gift Unwrapped! Exhibition.
The retail team took a strategic look at all the opportunities inspired by the exhibition, considering what would both add to the exhibition experience and extend the reach and impact of its story via retail marketing and customer engagement. Selecting one specific aspect of the exhibition – the furoshiki, a Japanese wrapping cloth – the retail team collaborated with Musubi to create a product that they knew would appeal to their local audiences who are highly interested in sustainability, offering them a new way to share gifts without unnecessary one-use gift-wrap. Alongside securing unprecedented media attention in lifestyle press and reaching entirely new audiences, the product itself played a significant part of the exhibition experience as visitors could take what they had learnt about Japanese gift giving back into their daily lives.
Jeanine Aalfs, Retail Manager recommends curating the retail experience and developing products that are as close as possible to the core mission of your museum and the content of an exhibition. She explains, "If the product really resonates and connects with the contents of the exhibition, it can act as an ambassador for the museum … Audiences can deepen their knowledge and experience in the shop because there is more time to learn about the product and bring it home."
Linking Commerce and Culture
Partnerships with other sectors are hugely valuable for elevating retail and creative museum experiences, not only to reach new audiences but also to scale up the impact of the initiative.
One organisation offering a stage for museum partnerships is the Arts division of Outernet, a media and property developer that will soon open the unique NOW Building in London, "a billion-pound immersive media, music and culture district". The technology behind the building will be state of the art, with a 360 degree immersive space almost four stories high, screens with up to 32k resolution, content that can move with the people in the space and atmospherics – allowing brands to make changes to the climate and even smell of the space.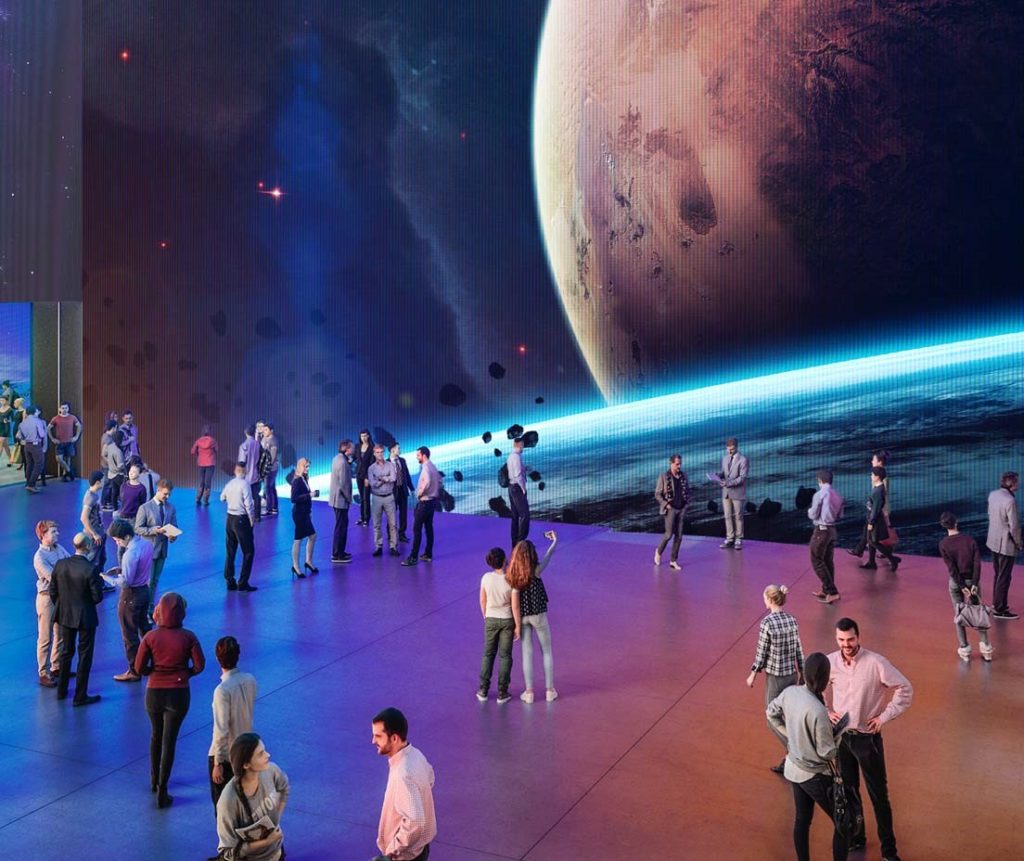 The funding needed to orchestrate an experience here will naturally be geared towards high-end commercial brands, however Outernet Arts will have an arts programme every Sunday dedicated to both established and emerging artists. Tony Tremlett, Arts and Culture Managing Director explains, "It is a fully immersive environment and we are testing the grounds to see how artists and museums can play with that."
Tremlett explains museums can get involved in new platforms like this one in a large number of ways – "It can play host to a classic, traditional retail space outside the museum, it can be a place for data exchange with QR codes on screens where museums can talk about what matters to them; or it can be an immersive experience allowing stories to be told in new ways, revealing the archive of museums for instance."
Re-envision what your whole museum offering, including retail, could be once it is scaled up with a partner. What stories would you want to tell? What ideas do you want your audiences to take home with them? The possibilities with partnerships are endless.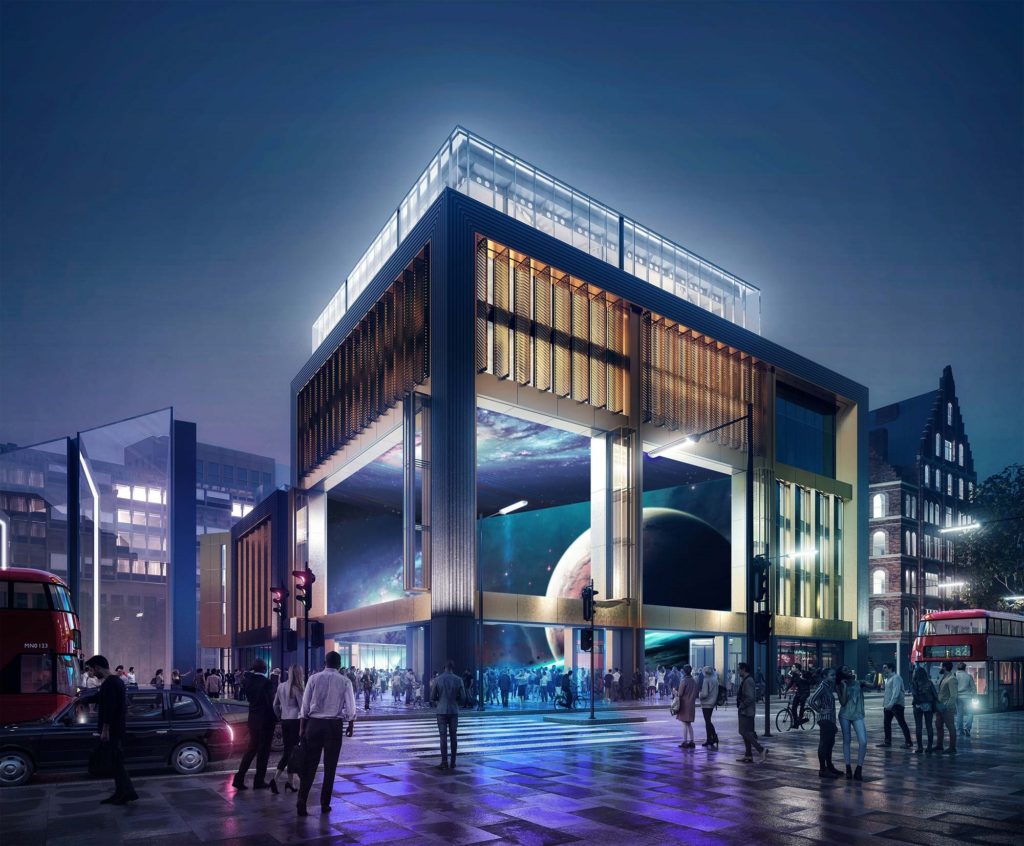 The possibilities of retail experiences beyond the traditional museum gift shop are huge and unbound. Allow yourself to imagine all the opportunities that retail can offer – creatively, socially and commercially. Engage with your retail offer as part of your wider audience engagement strategy and proactively connect your commercial and artistic activities and audiences.
Remember – taking your museum shop outside your buildings can be achieved in big and small ways, from large international pop-ups to themed everyday products. Start small, partner up or go big – but whatever you do, think beyond the gift shop.
With thanks to Jeani Tamakloe at therevelsoffice for this article, which was first published on artsindustry.co.uk
Instagram: @therevelsoffice LinkedIn: The Revels Office Facebook: The Revels Office
Jeani Tamakloe is Project Coordinator at The Revels Office, a strategic consultancy which helps organisations in the creative industries to unlock their value and impact.