Everyone loves Porthcurno in Cornwall, from locals and tourists to film and TV producers, and it's not hard to see why with its gorgeous beach and valley steeped in natural beauty and cultural heritage. However, such popularity puts a strain on its environment and infrastructure, which is why PK Porthcurno works closely with local neighbours, partners, community and visitors to ensure Porthcurno is enjoyed in the most sustainable way possible, protecting wildlife and habitats.
PK Porthcurno's ongoing environmental programme Planet PK is a double winner of the Cultural Enterprises Green Award. In 2020 the programme was recognised for its work on wildflower planting, sustainable sourcing, installation of renewable energy, beekeeping, and habitat and wildlife protection, and in 2022 it won again for its Plastic Free Community work and Lights Out for Darker Skies exhibition.
The team has been working hard to reduce single-use plastics and ongoing beach litter issues, achieving official 'Plastic Free Community' status for the whole of Porthcurno Valley with Surfers Against Sewage (SAS).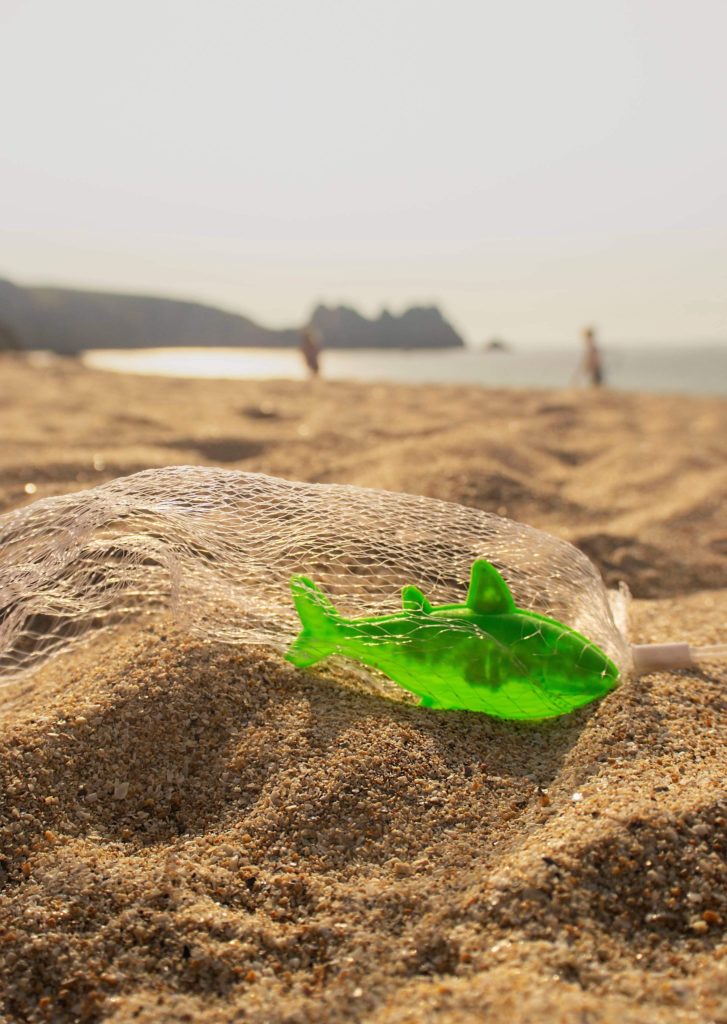 Chris Betty, Head of Communications & Development at PK Porthcurno, takes up the story behind their success in this year's Awards:
"The Plastic Free Community initiative is part of SAS's Plastic Free Coastlines, the charity's calling for people to unite against the growing impact that throwaway culture is having on our planet, and their positive response to Wasteland, the huge area of plastic waste in the Pacific. SAS aims to establish 125 community leaders to come forward and unite their communities to create Plastic Free Coastlines.
"Initially PK Porthcurno worked closely with Tevi Cornwall to remove all single-use plastics from the museum's shop, café and offices to achieve Plastic Free Business Champion status with SAS. Following on from this PK Porthcurno formed a Plastic Free Steering Group to work towards 'Plastic Free Community' status for the whole of Porthcurno Valley. The group recruited representatives from Cornwall AONB, National Trust, Minack Theatre, Porthcurno Beach Café, Atlantic Adventures, local residents and St Levan Parish Council.
"We have also assisted Minack Theatre and Porthcurno Beach Café in becoming Plastic Free Business Champions and gained the support of Cornwall AONB, National Trust, Porthcurno Coastal Communities Team, Porthcurno Residents Association and Cornwall AONB Environment Column as Community Allies.
"As part of the Plastic Free Community endeavours PK Porthcurno has organised several beach clean events to tackle litter and marine plastic issues in Porthcurno and create an opportunity for the community and visitors alike to play their part in the plastic-free journey and promote environmental awareness whilst role modelling best practice. This has included taking part in SAS's national Million Mile Clean campaign and collaborative beach cleans with Cornwall AONB and The National Trust.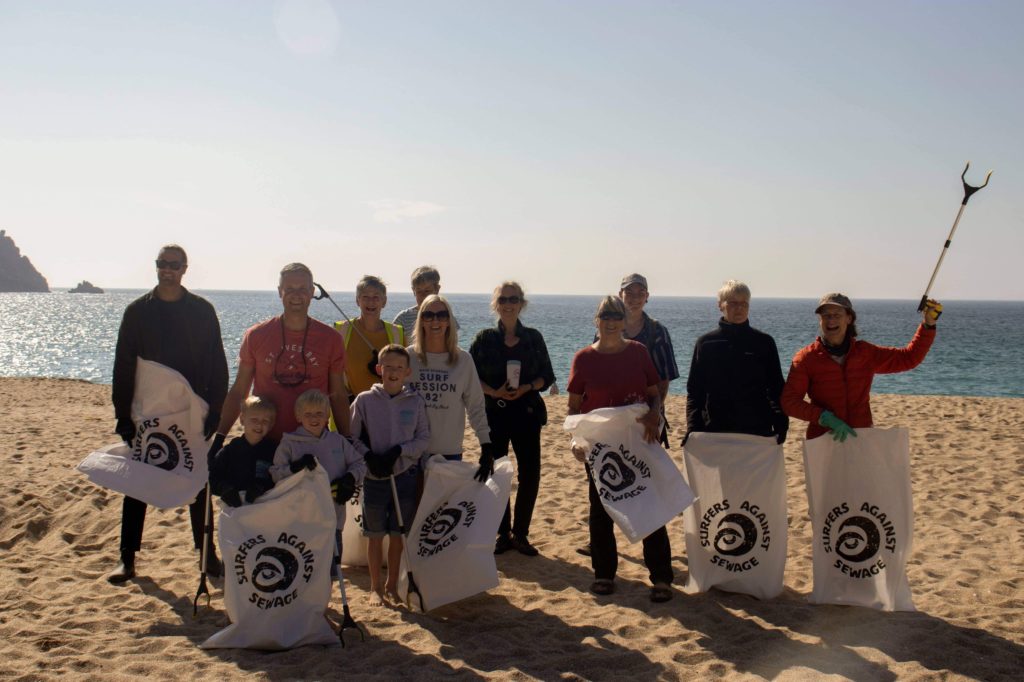 "PK Porthcurno has also been working in full support of the West Penwith application for International Dark Sky Park designation, part of which has been an exhibition in the museum. 'Lights Out for Darker Skies' was created in partnership with Cornwall AONB to celebrate the beauty of the night sky and promote positive individual actions towards darker skies. The application was successful and we're thrilled to say that West Penwith is now an official IDA Dark Sky Park."
The commitment which PK Porthcurno has shown is an example to us all, sharing their knowledge and pushing themselves and others to do more. Great partnership working, linking up with existing schemes and local businesses to make a positive difference.

Judging Panel, Cultural Enterprises Awards 2022
Planet PK is an ongoing environmental programme at PK Porthcurno, formally recognising its duty of care as both resident and landowner within an Area of Outstanding Natural Beauty. Find out more.
Jo is Communications & Media Manager at the Association for Cultural Enterprises.