Jo Whitworth, Communications & Media Manager here at the Association for Cultural Enterprises, on celebrating success, getting inspired and enjoying the laid back vibes of California…
When I started working for the Association I never imagined my new role would take me to the distant shores of San Diego as an international speaker – but that's exactly where I recently found myself when, together with our MD Jill Fenwick, I attended MSA Forward 2019. A tough assignment, as you can imagine…!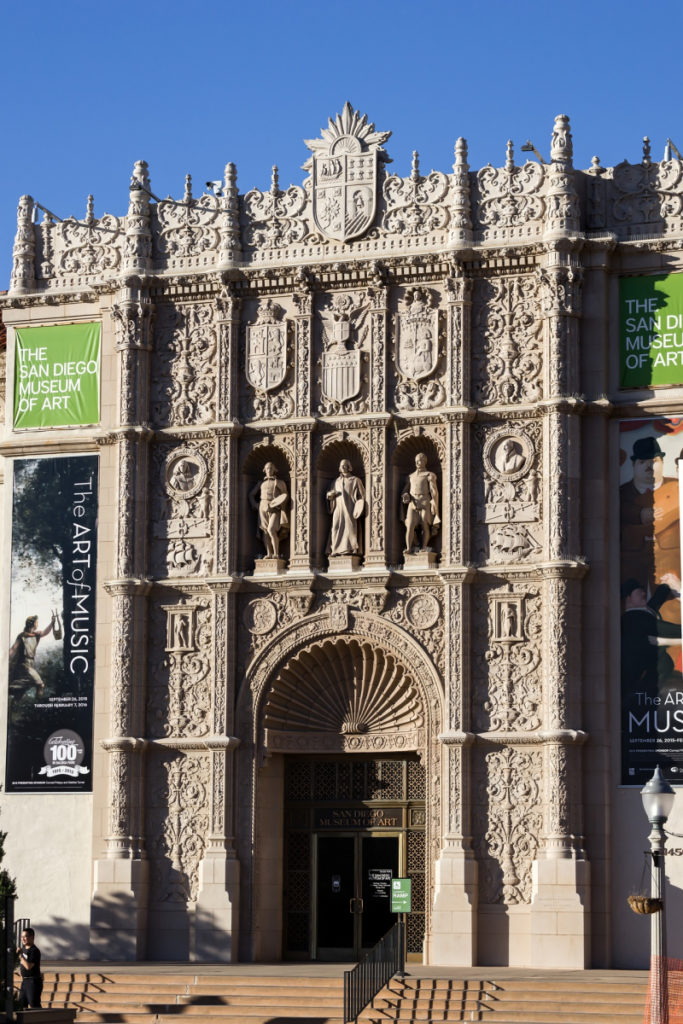 San Diego is a beautiful waterfront city with a relaxed vibe, home of US naval aviation (think Top Gun) as well as world-famous visitor attractions like San Diego Zoo and a multitude of museums and art galleries. Most of these are located in Balboa Park, which is home to more than 16 museums and galleries perfectly placed to offer destination shopping and outdoor dining to the many visitors who come simply to stroll around the lush gardens. The San Diego Museum of Art makes the most of this with two smart shops and an open air restaurant with live music and bar serving craft beers and exhibition-themed cocktails – tapping into the relaxed West Coast culinary scene.
International Relations
Over the last couple of years the Association for Cultural Enterprises has been forging strong links with the Museum Store Association (MSA), aiming to raise the profile of cultural income generation on a global basis with fantastic projects like Museum Shop Sunday and our new international exchange programme. We were joined in San Diego by our first international exchange speaker from the UK, Louise Kirby from The Deep (read Louise's blog), and some of you will have met Bradley Platz, from the Fine Arts Museums of San Francisco, who spoke at our 2019 Conference in Brighton (read Bradley's blog).
In fact there was a real international flavour at MSA Forward with Imperial War Museum's Kieran Whitworth also representing the UK on an Exhibition Catalogues discussion panel, alongside top US institutions such as the J. Paul Getty Museum. Not to mention some familiar faces exhibiting at the MSA Forward Expo!
Museum Shop Sunday: A Global Success Story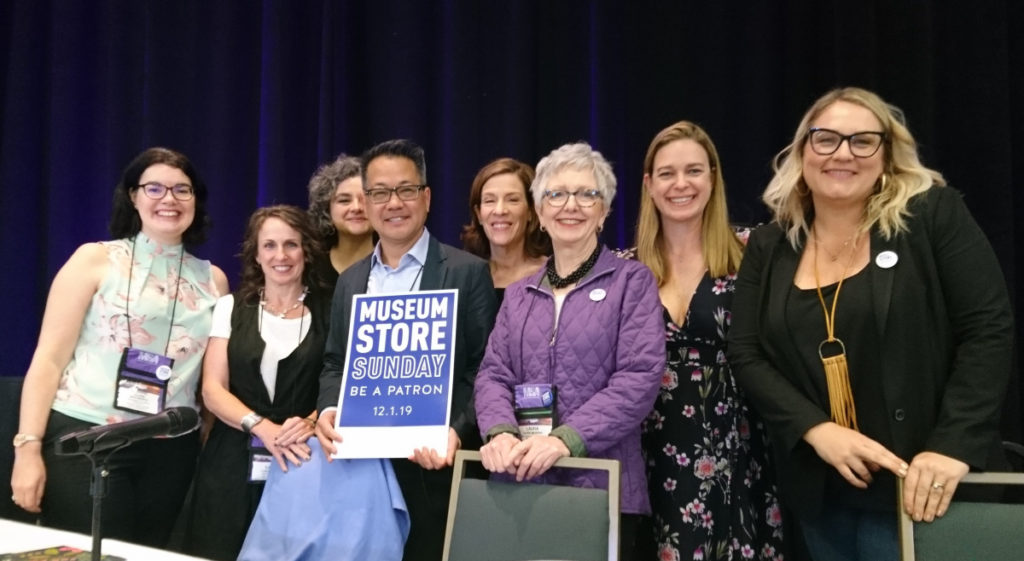 My personal highlight was joining my fellow Museum Shop Sunday committee members (pictured left) on a panel discussion. It was brilliant to be able to celebrate the international success of the campaign, with over 1,000 museum shops taking part worldwide in 2018 – and it was a popular session at MSA Forward with a full house in the main auditorium at 8am on Monday morning!
I talked about the huge variety of events our members have been putting on for Museum Shop Sunday, which was really well received and helped to reinforce the global reach of the campaign. The audience was particularly inspired by our emphasis here in the UK on creating a fun day out for the whole family to enjoy, making the shop an integral part of the visitor experience. They loved the fact that we had written to all our MPs about Museum Shop Sunday (cue Brexit joke opportunity), and I also told them about the BBC feature on museum retail that we secured on the back of Museum Shop Sunday, showing how it has created a platform to raise the profile of cultural retail throughout the year, not just on one single day.
This year of course we're hoping to make Museum Shop Sunday even bigger and better, and the MSA have challenged their members to each recruit at least one new institution to take part on Sunday 1 December. I'd like to put the same challenge out to our members here in the UK – let's aim to double the numbers this year!
Celebrating Cultural Enterprises
Given the obvious geographical challenges, the MSA's annual conference is the only time its members can really get together for face to face networking – hence the buoyant and often emotionally charged atmosphere! If I had any qualms about jet lag getting the better of me, I needn't have worried – keynote speaker Bob Phibbs, the Retail Doctor, had us doing role plays (!), and there was a great deal of whooping and cheering at all times (something we need more of in Harrogate next year I feel!). The Americans really do know how to celebrate success in style!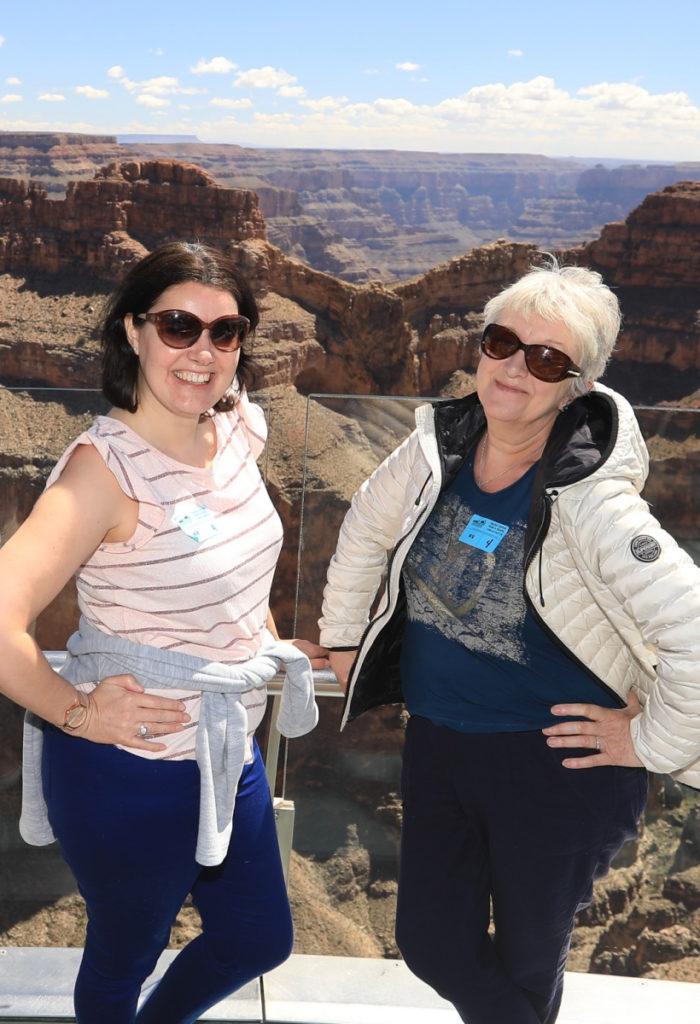 What came through above all though was a genuine passion for cultural enterprises, and a heartfelt desire to learn and share information about how we can make the venues we all love so much even more sustainable and successful throughout the world. Jill and I have come back from San Diego with a notebook full of ideas and inspiration (some of which you might even see for yourself at our Conference in Harrogate next year!), new contacts and great memories.
We'll continue to expand our conversations to promote cultural income generation on both sides of the Atlantic, and to celebrate the dedication and enthusiasm of our global community of commercial experts, sustaining culture for all.
Get Involved
If our transatlantic travels have inspired you, why not follow in Louise Kirby's footsteps and apply to attend MSA Forward 2020 in Cleveland, Ohio as our international exchange programme speaker? Keep an eye on your emails for more information coming soon.
Meanwhile, save the date for Museum Shop Sunday – Sunday 1 December 2019!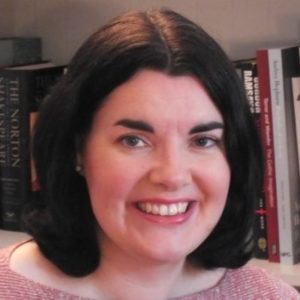 Jo is Communications & Media Manager at the Association for Cultural Enterprises.