At National Museums NI we have been very engaged with Museum Shop Sunday from the start and have found it to be a really fantastic and profitable(!) day. If you are thinking of trying it this year here are some ideas on how to 'do' Museum Shop Sunday!
Why Museum Shop Sunday?
The goal is simple – encourage customers into their local museum or cultural institution to shop. It's a fantastic opportunity to promote knowledge of our shops. It can help us build a relationship with our visitors which brings them back again and again – and of course it's a great opportunity to highlight the fantastic and innovative products we stock!
How does Museum Shop Sunday fit in your Museum?
Museum Shop Sunday works really well when it fits seamlessly into your institution. It should align with the ethos and values of your museum, fit with your current exhibition and target your visitor profile. Done well it should enhance the visitor experience and increase revenue in the shop! At our Ulster Museum in Belfast, a variety of different exhibitions have given us a chance to explore different ideas and find out what works.
Targeting an Adult, Arts focused Visitor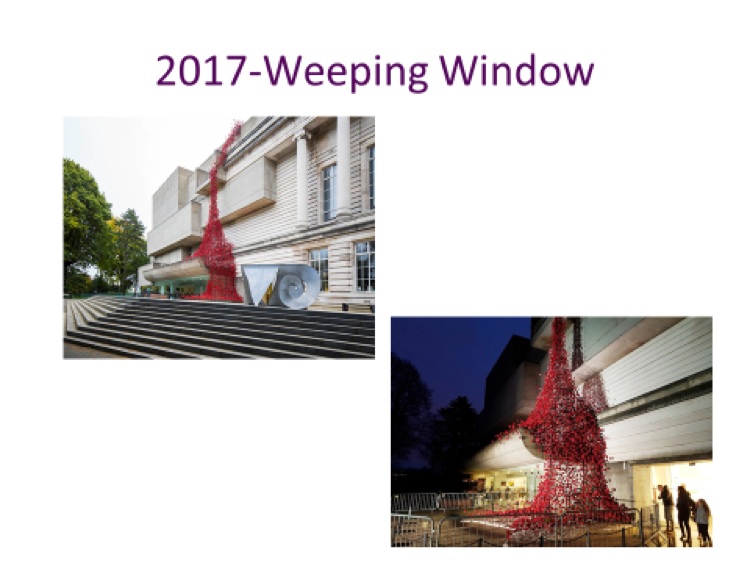 In 2017 we were privileged to have the Weeping Window display at the Ulster Museum. The visitor profile for this was, as you would expect, chiefly adult and also 85% local. In addition, 84% of visitors during this period came specifically to see the exhibition – there was also a high percentage of first time visitors. This gave us an opportunity to engage with new visitors, get them into our shop and convert them to shoppers. We focused our Museum Shop Sunday around appealing to a local and arts engaged market.
Local and artisan suppliers shop focus
We decided to highlight and focus on our local makers and artisans for the day, highlighting the best of those we work with. We changed the front of the shop to locally made gift lines. These items ranged from handcrafted jewellery, candles, and cards, to embroidered linen items and paper sculptures. This worked really well and drove gift and Christmas purchases.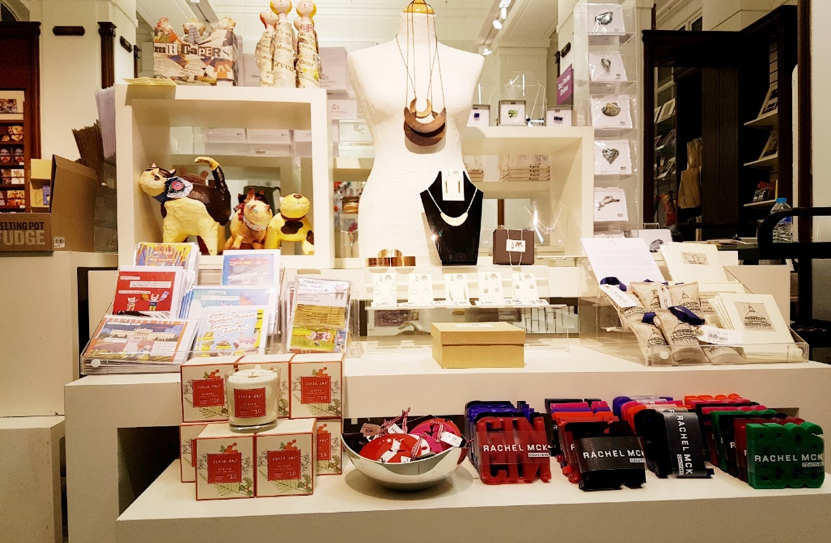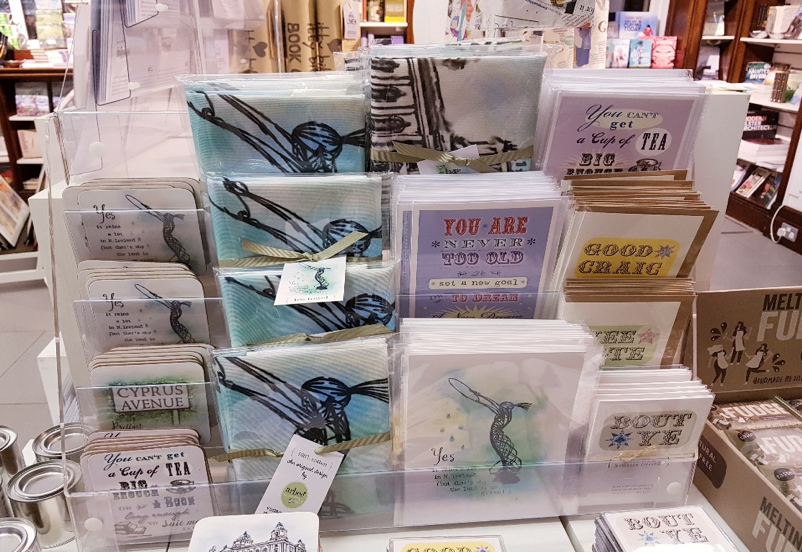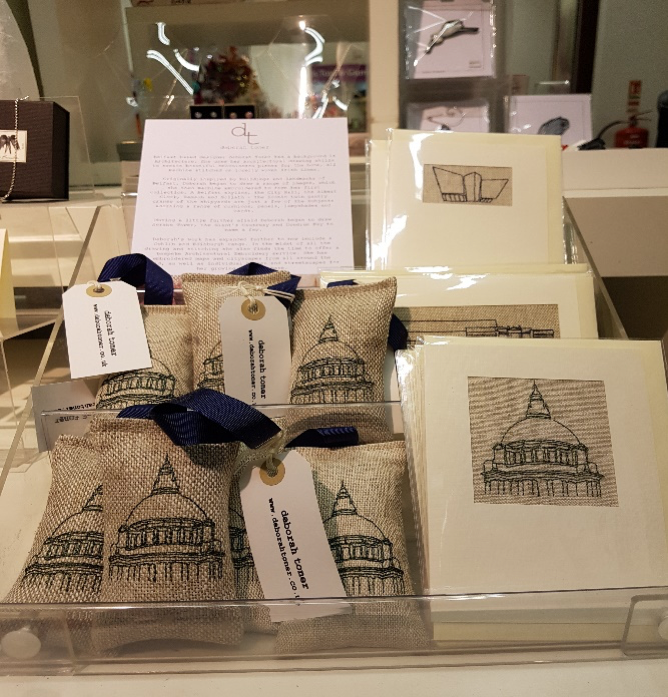 Opportunity to trial higher end products and new ranges
We challenged our price points by introducing higher end items such as £200 necklaces and £80 papier-mâché sculptures on a sale or return basis. We were surprised how successful this was – we sold a much larger percentage of higher priced items than usual, due, we felt, to the ambience we had created.
Arts related activities & Arts Demonstrations
Makers were asked to carry out free demonstrations and activities on the day. We were careful to make sure these were relevant to the product selling in the shop and that makers promoted the fact that their work was available there – suppliers who demonstrated got premium 'hotspots' for their products.
– Printmaking
One of our jewellery suppliers, Karen at Ghost & Bonesetter, produces work which is etched and engraved and is also involved in printing using similar themes. She carried out a hands-on print demonstration where she was also able to signpost people to her work in our shop. Unsurprisingly sales of her jewellery were fantastic!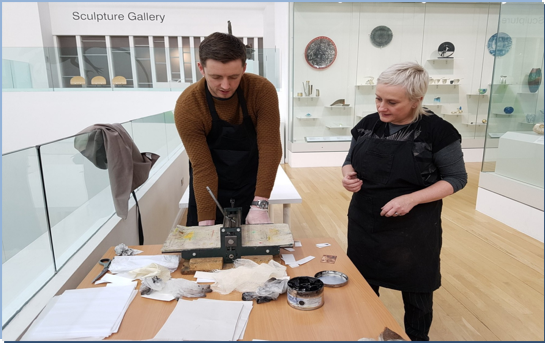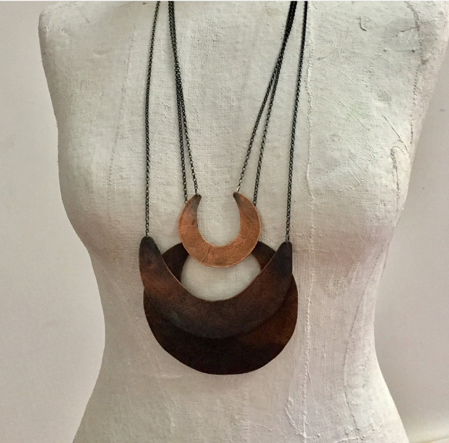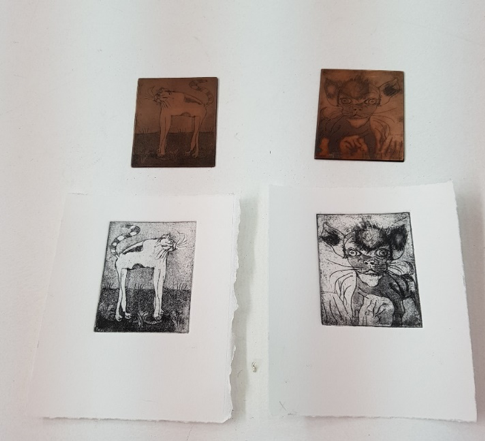 – Pomander Making
Field Day, a local supplier who produces candles, carried out a pomander making workshop for us. Visitors loved getting hands-on with the scents of her bestselling 'Winter' candle and this seemed to especially appeal to children.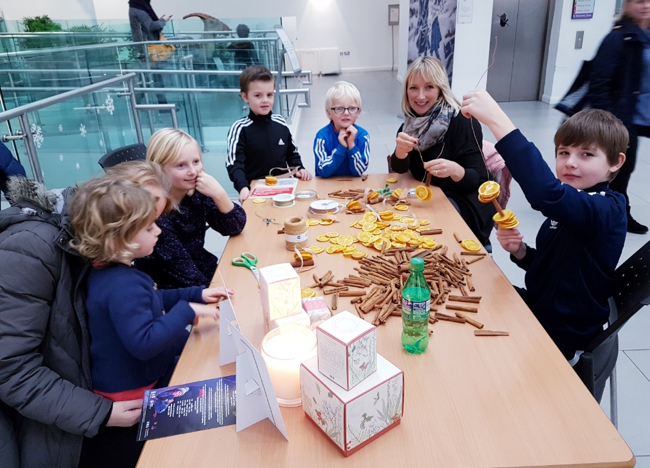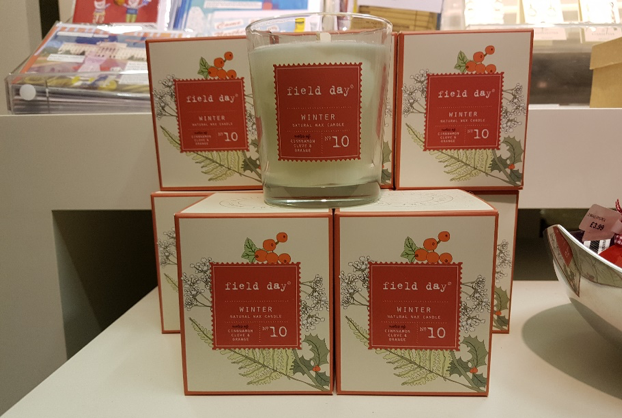 – Glass Working
Maggie from Glassistudio carried out a glass working demonstration for us – visitors were able to work with a blowtorch melting glass, seeing the process by which the jewellery in the shop was made. She also created a new bespoke range which we launched that day.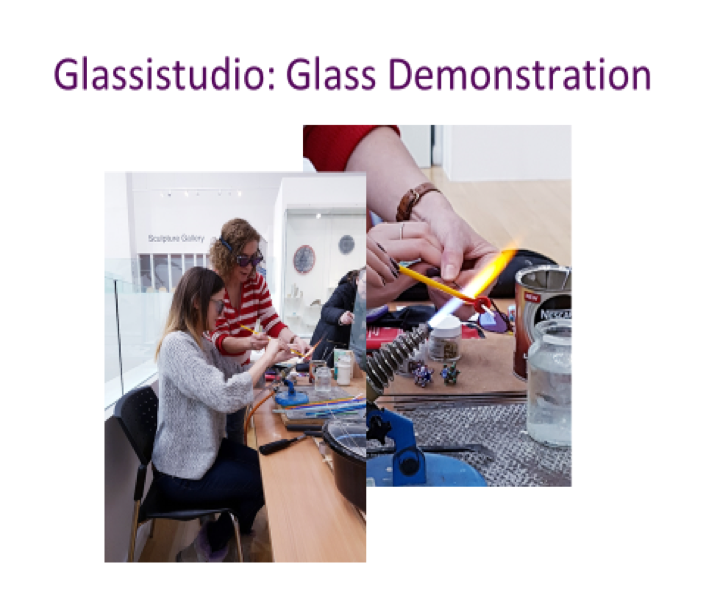 – Ceramic Clay Cutting
Another of our makers, Helen Shearer, demonstrated how to cut out pieces from clay. Visitors were able to get involved cutting out clay shapes as well as talking to Helen about her work. Helen creates beautiful ceramic brooches inspired by nature – these sold incredibly well and for the day. We trialled her £90 ceramic plates which sold really well. Having spoken to the artist and seen the way pieces were made helped sell higher price point items.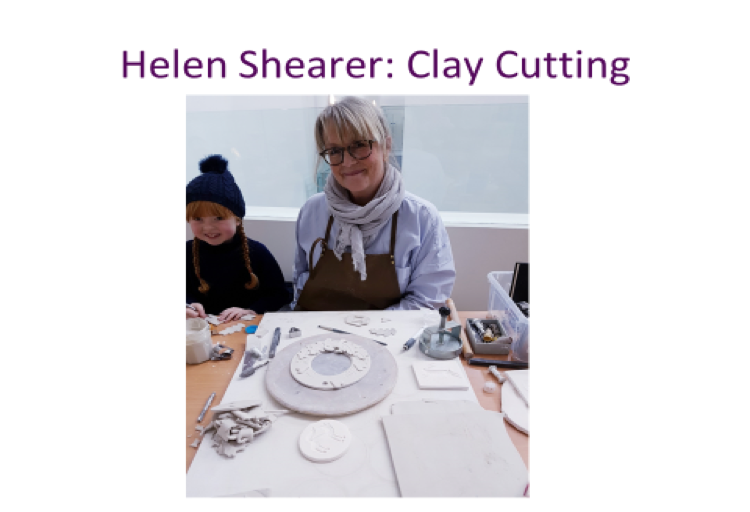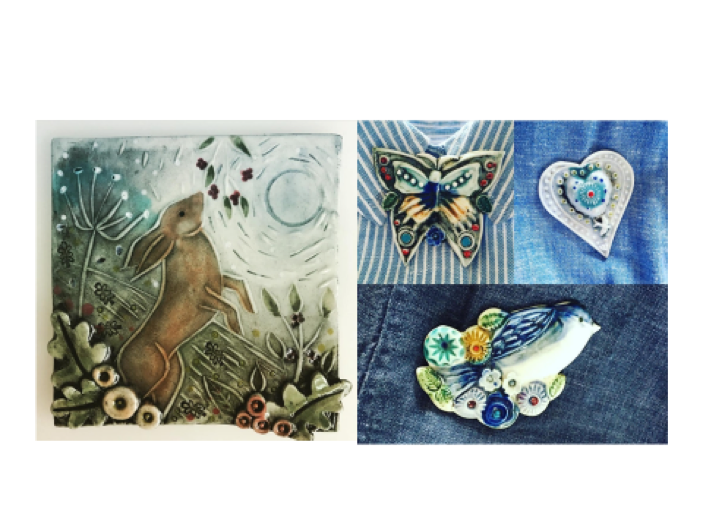 We also organised several book readings for the day. However we found that visitors were not interested in leaving the hustle and bustle of the main areas to attend this. We quickly rescheduled so that these took place inside the shop and this was a big hit. Our most popular reading was by Tony McCauley, reading from his popular series of books set while growing up during the Troubles – a theme which always resonantes with our audiences.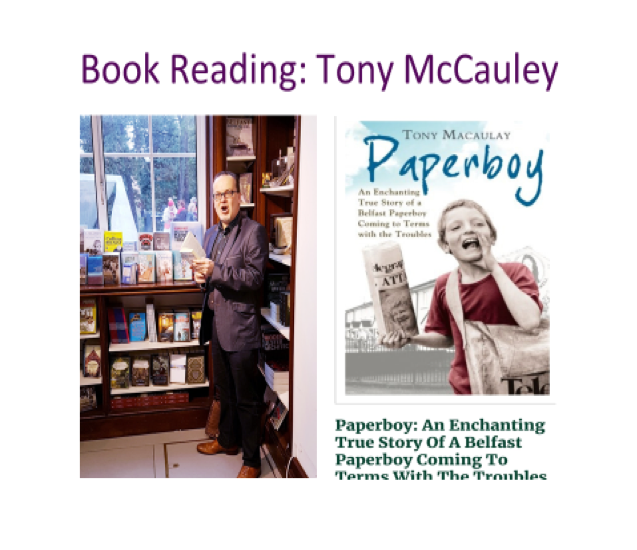 Targeting a Family focused Visitor Profile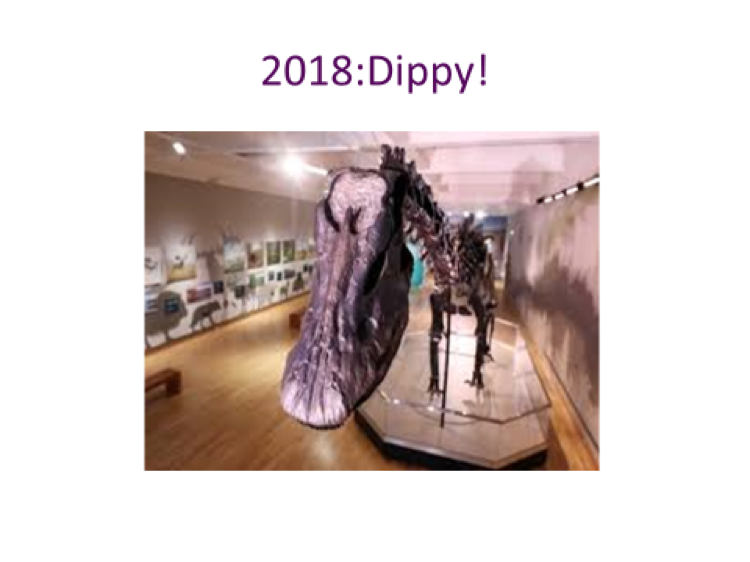 In Autumn 2018 we hosted an entirely different exhibition – Dippy on Tour. This time the visitor profile was completely different. It revolved around family days out with a large percentage of children in the visitor profile. Museum Shop Sunday needed to change format!
We thought some chocolate 'Dipping' would tie in well with this market, and our Dippy theme. In the main Atrium we offered marshmallows to 'Dip' in chocolate provided by our favourite local chocolate and sweet maker 'Aunt Sandras' based in East Belfast.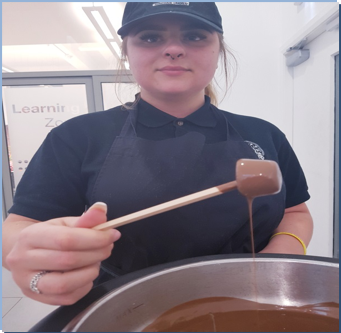 We also offered a free workshop with Aunt Sandra's for around 30 to make chocolate dinosaurs in moulds.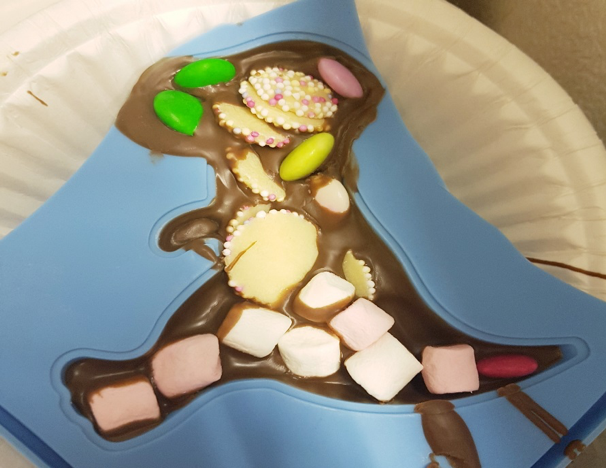 Blackthorn, a local producer of luxury fudge bars, carried out a tasting for us offering samples of their products and directing visitors to the shop to purchase – where they were of course prominently displayed!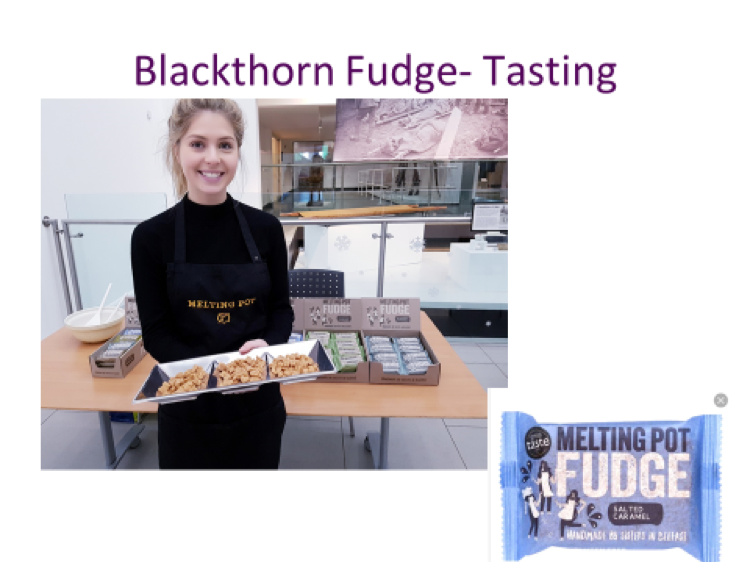 We asked some of our bigger brand suppliers if they were interested in getting involved. The German toy manufacturer Schleich provided dinosaur colouring pictures and some amazing prizes for the winners. We supplemented this with a few of our Dippy plush. Happy faces all round!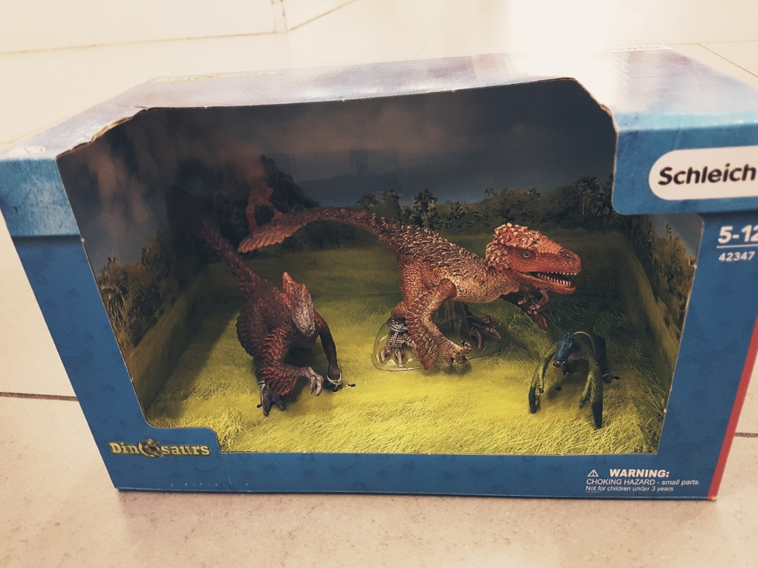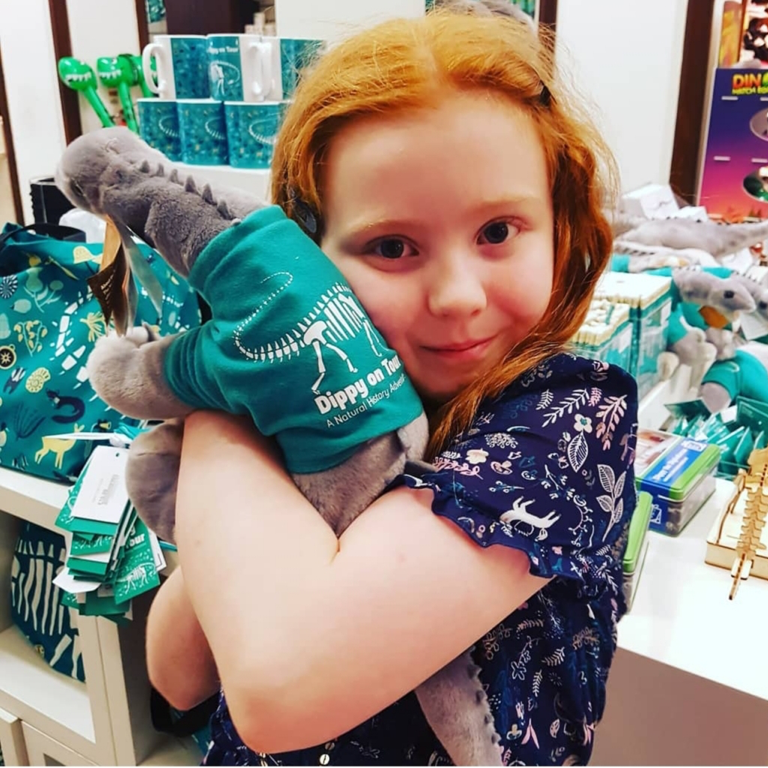 Top Tips
Know who the target market is! Be flexible if it changes depending on exhibitions or events
Use your suppliers – most are delighted to be involved. Small local suppliers will delighted with the exposure. Large suppliers will often have a budget for this type of event
Once visitors have met the artist they are prepared to buy their work and also to trade up to more expensive items
Be careful with book readings and talks – it's a very niche market!
Get hands-on – activities where the visitor was able to participate were by far the most popular regardless of whether this involved simple collage activities or the using blowtorches
Make sure the link is always obvious between the activities and the merchandise in the shops – ensure suppliers have relevant popup stands or products on view with their demonstrations
Take lots of pictures for social media to get knowledge out into the market about the day
Finally have fun! However you 'do' Museum Shop Sunday have fun with your team on the day. In useums it isn't often the shop is the star of the show so we loved celebrating our fantastic shop!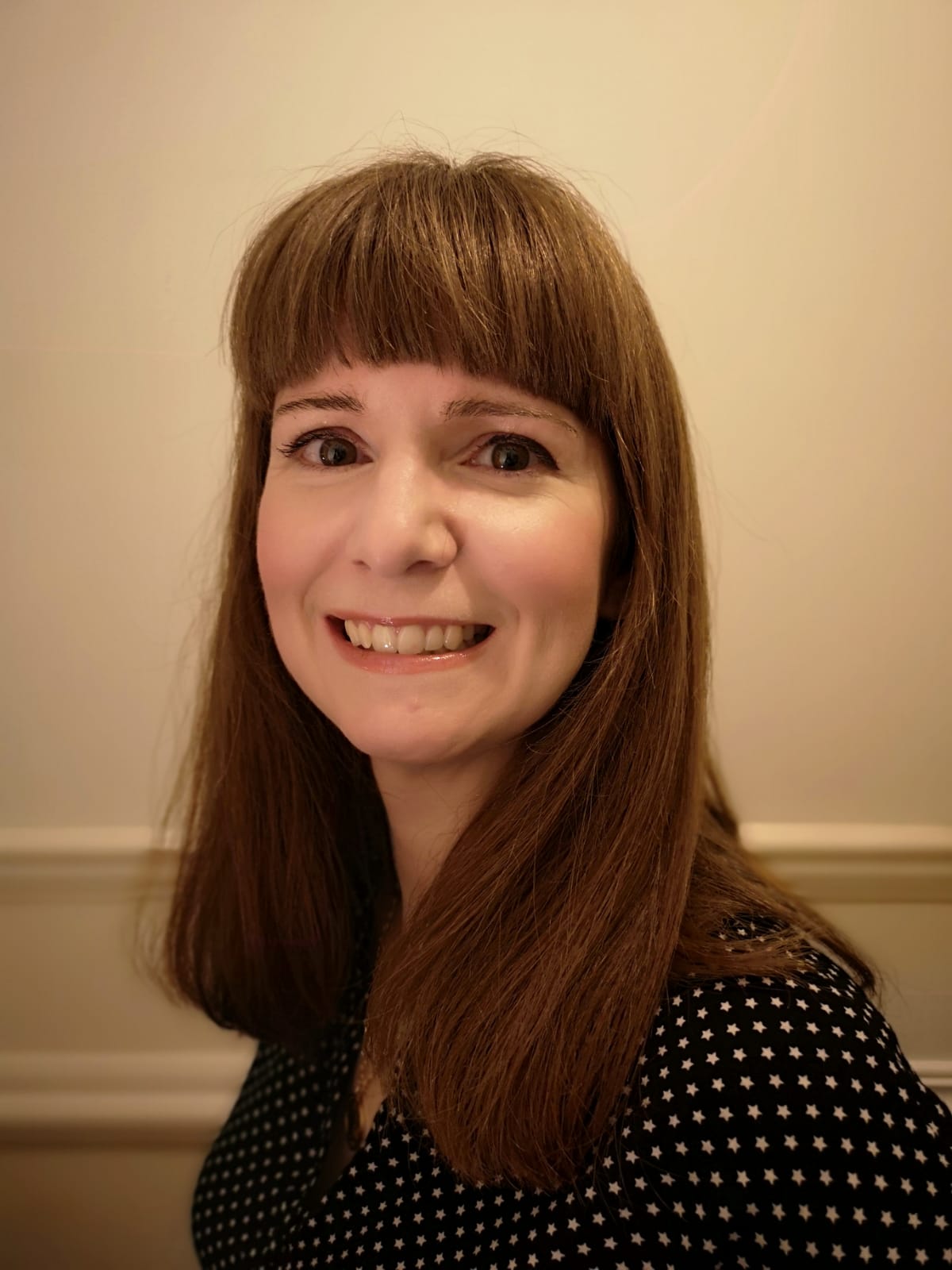 Catherine has twenty years' experience in retail buying. Previously she held a senior role with a major retailer in high street fashion, responsible for buying & sourcing for multiple stores across several countries. Currently Retail Manager for National Museums NI, this role comprises all aspects of retail, including buying and product development for all the NMNI sites, shop fits and pop up shops. She has ten years' experience in the Cultural Retail sector.