Bewildered by bespoke? No need! Designer Louise Pike from family run business Crumble and Core takes you through some simple steps to keep bespoke simple and cost effective, creating beautiful and versatile artwork that will make a great addition to your retail offer.
The idea of commissioning anything bespoke usually conjures up thoughts of a nasty expense and a time consuming process which doesn't really hit the spot, so alternatives that are "off the peg" often appear a more feasible option. Throw in the word "Art" and these thoughts can spiral…the huge array of differing styles that could be considered adds to the complication, since style is a very personal view. Then there is the major issue of how to go about finding a suitable artist, being happy with the artwork and eventually getting the end design on the chosen products. This daunting scenario is enough to put many people off.
So instead of trying to manage everything yourself, it might be preferable to approach a supplier that offers a bespoke artwork service, taking the hassle out of the process with guaranteed quality and artwork style.
How to Commission Bespoke Artwork
Here are a few simple points to think through before contacting a supplier to discuss a potential commission:
Ask for examples of their work to ensure it is the style and quality you are looking for.
Determine which design i.e. view/logos/icons etc you want to be portrayed.
Do you have an existing image of this design to be used as the base of the artwork or would you need them to provide this? If you have, send it ahead of the initial meeting if possible.
Which products do you wish to see the artwork on? Not all views look good on all products – so something to discuss with them.
Are you looking to license the image or looking for the products to be provided?
Who from your company is going to speak with them and cover any follow up calls? Limit the number getting involved, the fewer the better – it keeps it simple.
During the meeting you will want to come away at the end of it with an idea of the following to conclude whether to proceed:
Costs
The likely timescale involved
Your involvement with the whole process
Does what they offer actually fulfil your requirements?
Case Study: Blenheim Palace
When Crumble and Core received an exciting bespoke commission from Blenheim Palace, the first step was for our artist Jilly to meet up with the Blenheim retail team on site to determine the exact view of the Palace that they wanted. Jilly took numerous photographs of the view to help her transpose it into artwork.
Back at her desk, Jilly started to sketch the chosen view of Blenheim. This sketch would form the template for the final watercolour painting. Once Jilly finished her sketch she sent it to the team at Blenheim for their approval. The sketch was happily approved so Jilly started to paint…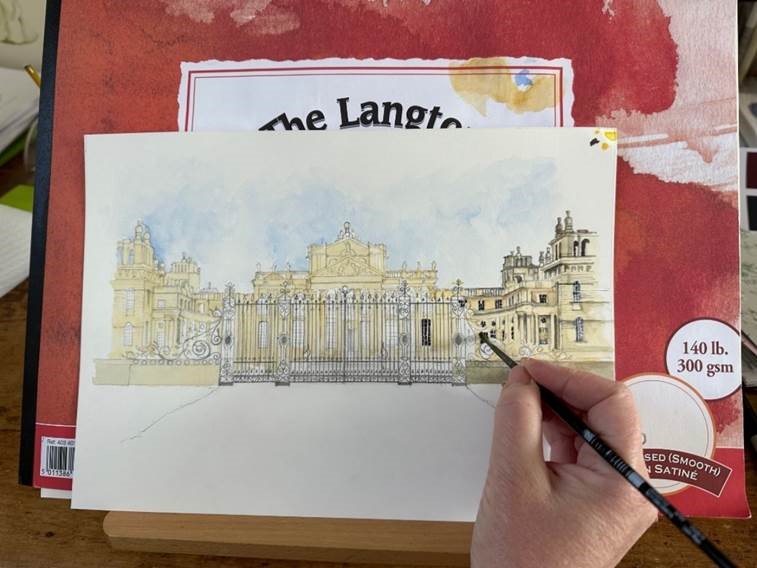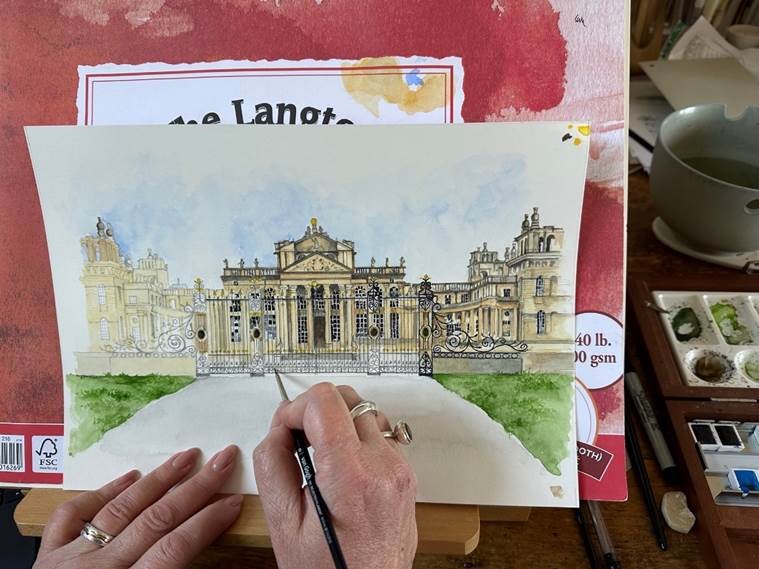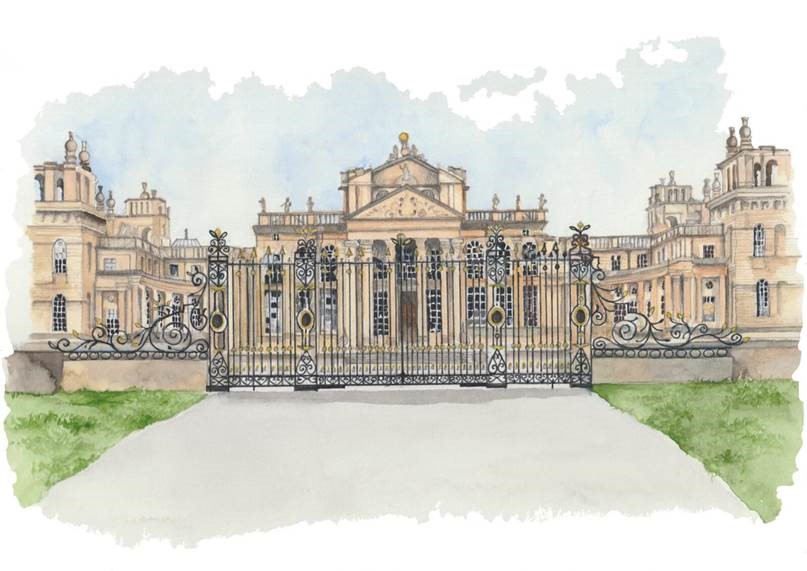 Once approved, the completed watercolour image was sent to our printers who then supplied proofs of the image on both our earring cards and greeting cards – which we duly sent on for final approval. A very happy confirmation was given and an order for both products was made.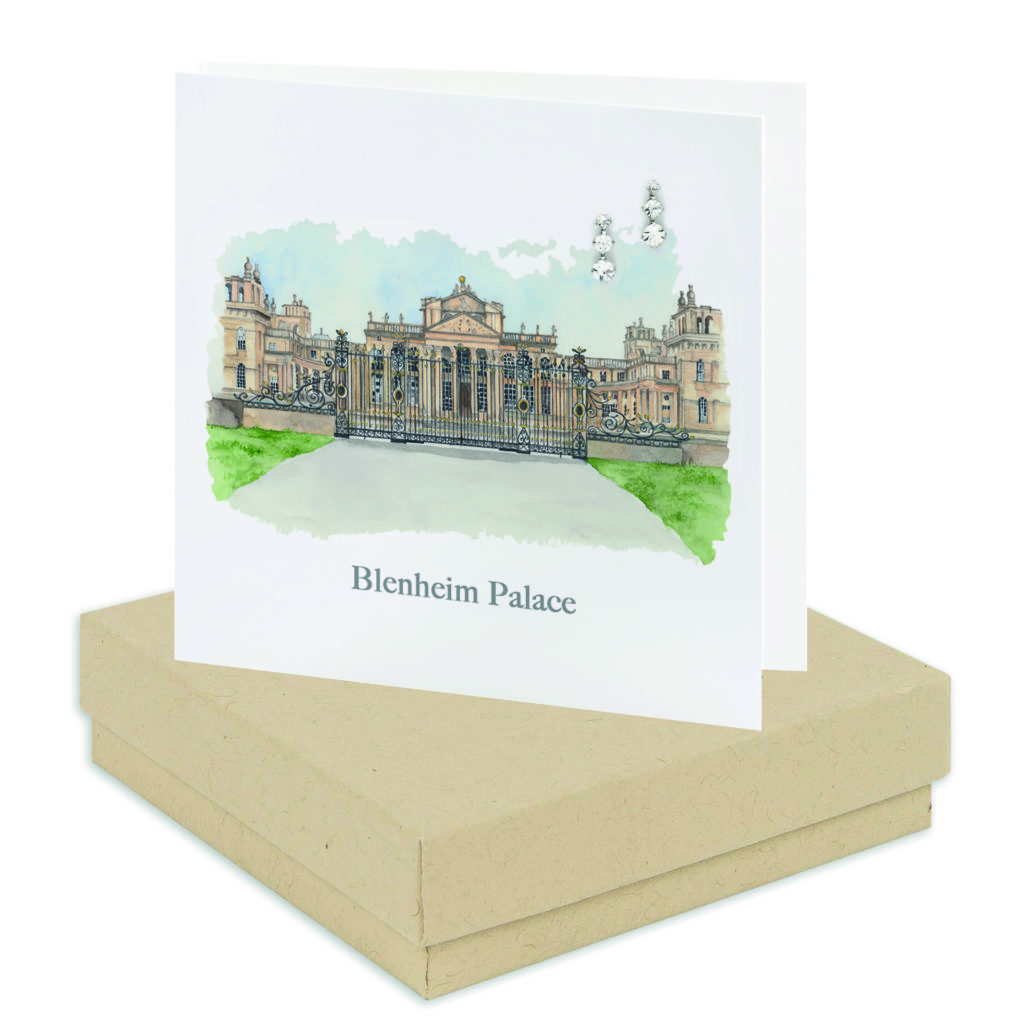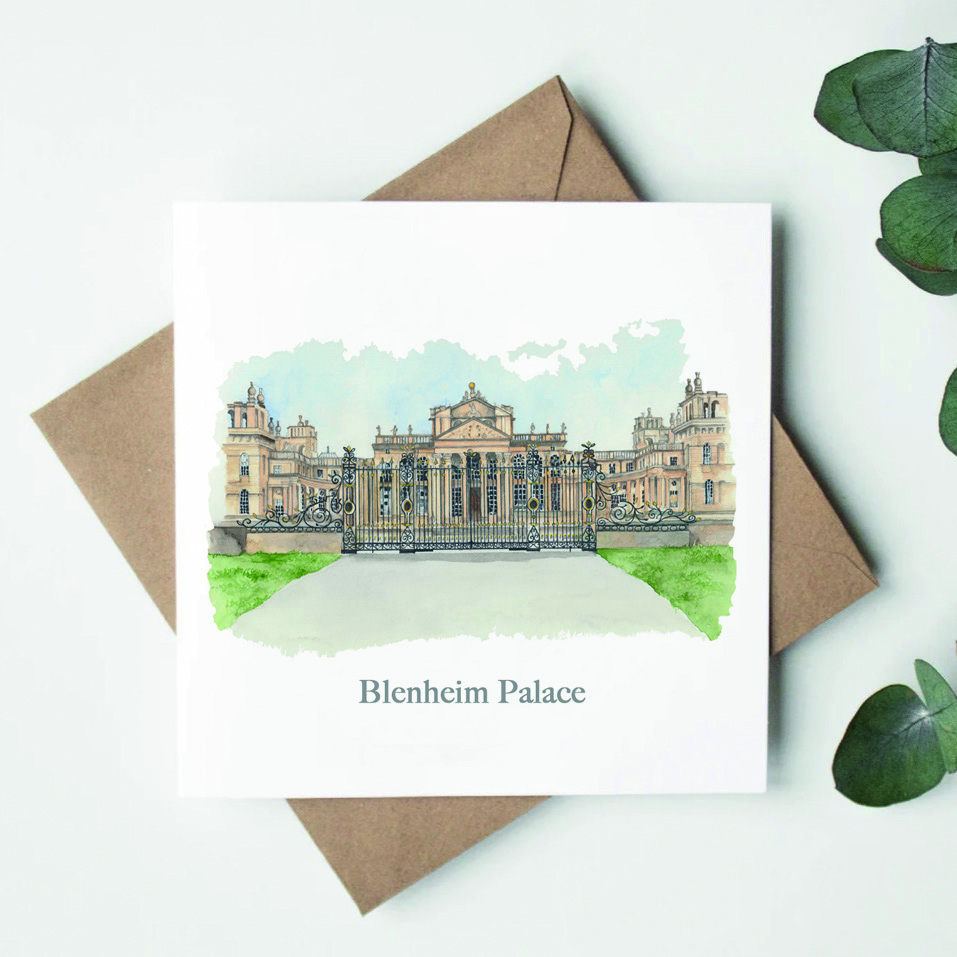 Once received the cards were displayed in the shop at Blenheim Palace, alongside some of our everyday collection of earring cards.
A key component of the whole process was cost. Here at Crumble and Core we undertake the bespoke artwork service with no upfront cost, but just a small minimum first order. This arrangement suited the team at Blenheim Palace and was an important factor for them in deciding to use our bespoke artwork service.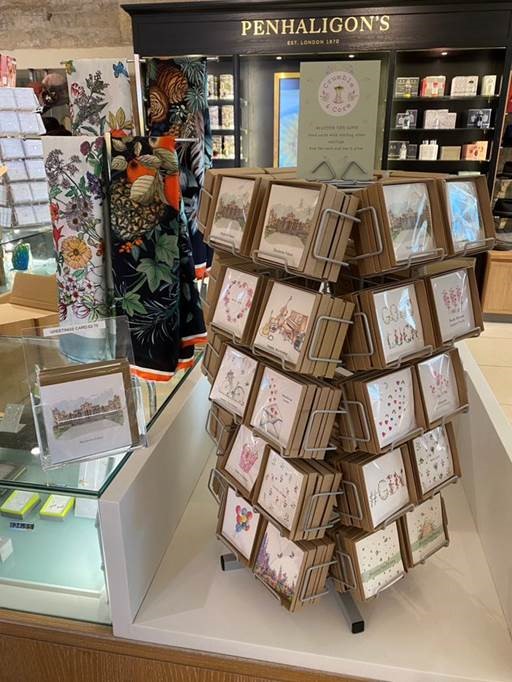 Top Tips for Bespoke Success
Do research which bespoke artwork supplier to approach in order to determine the best fit for your brand – this will save you time and stress in the long run.
Have a clear idea of what design you require. If you have an image of it – even better.
Keep numbers involved from your company to a minimum – one or two is ideal.
Costings – make sure you understand your total financial outlay for a bespoke service.
As you can see from our work with Blenheim Palace, a bespoke art service can be financially feasible and delivered in a timely fashion with minimal intervention from those commissioning it.
Crumble and Core is a family run company based in East Sussex. Watercolour artist Jilly, along with designers Lucy and Lou, create images celebrating both the everyday and special days. From starting with a cup of tea around the kitchen table, we have grown and now run our business from a beautiful oasthouse on a farm in stunning countryside with the help of a sister in law, husband, children, nieces and nephews. Our products are sold extensively throughout the UK as well as licensed in the Netherlands and North America. Visit Crumble and Core to find out more.
Louise is a designer at Crumble and Core, a family run company based in East Sussex, creating images that celebrate both the everyday and special days.