In our recent webinar hosted by Cultural Enterprises in association with SOLT / UK Theatre, we chatted to a panel of senior leaders about the challenges and opportunities of operating a performing arts venue in 2023. How can venues maximise commercial income and secondary spend in an increasingly challenging economic environment?
The Panel
Tarek Iskander, Artistic Director & CEO, Battersea Arts Centre
Catherine Mallyon, Executive Director, Royal Shakespeare Company
Jack McNamara, Artistic Director & Joint CEO, Live Theatre Newcastle
Emma De Souza, Head of Marketing and Communications, Society of London Theatre / UK Theatre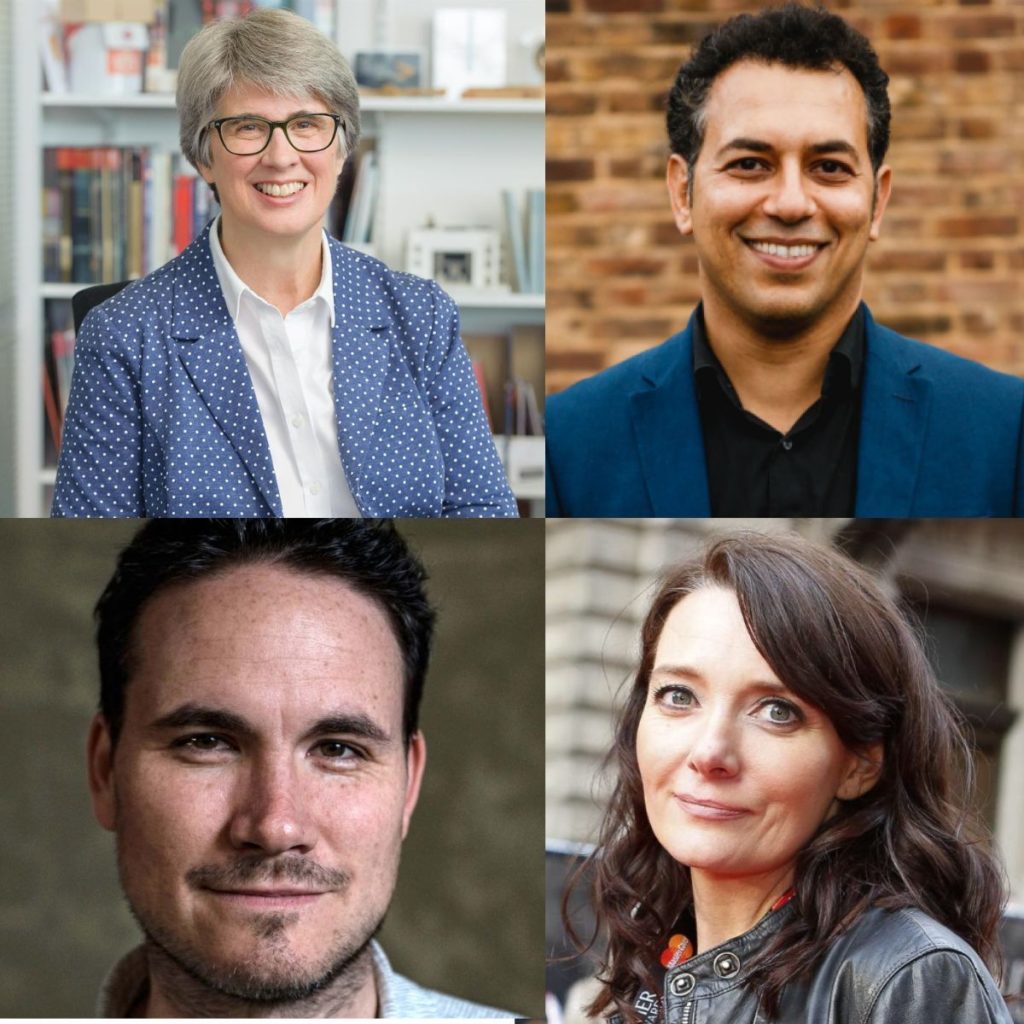 Our discussion began with an overview of current trends and issues for performing arts venues. Though there are ongoing challenges with attracting audiences back, with issues such as the cost of living and rail strikes to contend with, there are still opportunities that can be exploited. West End venues in particular are finding that the people that do attend are really wanting to maximise their experience with add-on treats such as champagne and private dining. The pandemic has accelerated the transition to contactless ticketing, and venues are now able to contact customers ahead of the event, allowing them to pre-book add-ons such as dining and interval drinks. Venues are also starting to use their space in different ways, throughout the day, to maximise revenue.
Venues outside the West End are having a slightly different experience. At Battersea Arts Centre audiences are becoming younger and more diverse, with numbers actually higher than pre-pandemic, although this demographic are obviously spending less on the day.
The pandemic has definitely impacted audience behaviour, with habits changing and people discovering new ways of spending their time. Theatres can respond by maximising the sense of occasion to reward the audiences that do come along with a premium experience.
Profit margins are another real challenge, with supply chain and staffing issues impacting profit. Maintaining a robust and sustainable business model is one of the biggest challenges – how to balance accessibility with profit, at a time when customers obviously have less disposable income (eg they will order two courses rather than three).
Another challenge is around set building – construction costs have doubled, so venues are having to look at creative and sustainable alternatives. With audiences keen to see recycled materials being used in productions, integrity in sourcing and so on, this is an important message to get across. Highlighting the wider social benefits of supporting performing arts venues is a really positive message – we need to change the narrative to entice audiences back into theatres.
Additional Revenue Opportunities
At the RSC it remains a priority to grow audiences and secondary spend. Customers can now pre-order drinks online, which has increased sales, and there are lots more development areas including special occasion packages, licensing, streaming, selling expertise and so on.
Live Theatre Newcastle has a property portfolio, including bars and office spaces, which are rented out, creating crucial sustainable income which helps keep the theatre going. Similarly, Battersea Arts Centre, situated in a converted town hall, has a number of attractive spaces which are rented out for weddings, events and co-working, as well as bars and other businesses.
This diversified business has been hugely beneficial, although it can be challenging to manage all the different businesses. The key is to continually review and consolidate, focussing time and resources on the most profitable income strands. For example, Battersea Arts Centre's co-working space was judged to have reached its potential and so was repurposed as a more profitable events space. It's important to look at not just how the business is currently doing, but also at its potential for future income generation.
Battersea Arts Centre's venue hire business has picked up again quickly since the pandemic, and they are finding that corporate organisations actually like giving something back to the arts by hiring the space. Emma de Souza, SOLT / UK Theatre, agreed that businesses are still committed to supporting the arts, for example through sponsorship. Opportunities for additional income include third party advertising on your venue's website, affiliate marketing and so on.
Developing the Next Generation
How do we develop the next generation of people coming into the sector, giving them the necessary skills to survive and thrive in a complex cultural and commercial world? Catherine Mallyon, RSC suggested that arts and humanities must remain strong on the curriculum, to encourage people to want to work in these complex environments. Tarek Iskander, Battersea Arts Centre, added that we need to employ more younger people, and let young people lead us rather than constantly feeling we're having to grow people.
With current staffing challenges, it's important for cultural venues to highlight how they can offer a point of difference as an employer, and ensure that they are known as enjoyable and rewarding places to work. The RSC has developed an ambitious apprenticeship programme which will have 20+ participants this year. This will include business, enterprise, front of house, retail and catering.
Conclusion
There's no doubt that there are many ongoing challenges in the performing arts sector, but it's been encouraging to hear how these conditions have both necessitated and accelerated new revenue generating opportunities, crucial to the survival of performing arts venues.
So how do you balance running a commercial business and an artistic venue? There can sometimes be a cultural resistance to 'making money', as distinct from charitable purpose, but as Catherine Mallyon, RSC points out, "It's our responsibility as a charity to deliver as much as we can, and therefore we need to raise money through commercial income and not feel embarrassed about it. It's as essential a part of our work as anything else."
Huge thanks to our brilliant panel for taking part in this fascinating webinar. If you've enjoyed reading about this, we have some other events coming up which you may be interested in – find out more here.
Jo is Communications & Media Manager at the Association for Cultural Enterprises.