Adam Thow, Head of Commercial Activities at Royal Botanic Gardens Kew tells us all about being invited to speak at the Museum Shops Association of Australia and New Zealand (MSAANZ) 2022 Conference in Sydney, Australia…
I was lucky enough to receive a 'mystery' phone call from Cultural Enterprises CEO, Jill Fenwick, in early July last year. We were in the middle of setting up for the first Kew the Music concerts since before the pandemic and the site was heaving with activity in the glorious sunshine. I wasn't sure I'd correctly heard over the din at first but after several clarifying questions Jill confirmed that yes, she had put me forward to speak in person at a conference in Sydney and that they had confirmed their acceptance.
Was I interested? Hell, yeah! The MSAANZ annual conference was to take place in the beautiful rooftop space of the Australian Museum in Sydney on 14-16 September 2022. I'd never visited Australia before and the chance to experience the wonder of that amazing continent, albeit briefly, was not one I was going to turn down.
There was the tricky notion of schedules to align, with a house move and a holiday already booked immediately beforehand, and a series of board meetings at Kew afterwards, but all involved managed to get it to work.
I arrived back from holiday at 11pm on a Monday evening and the same cab driver picked me up early the next morning to take me back to the airport! I arrived in Sydney late the following evening and had a night to adjust before presenting the keynote opening conference session about the commercial work we do at Kew.
A wonderful warm welcome was offered by the organisers and all the delegates, who were open and enthusiastic, sharing details, trade secrets and challenges for the greater good. Most of the NZ contingent were invisible to me on the end of a Zoom call but there was good representation from across the two countries. I attended many of the sessions and delivered the closing speech based on sustainability, something embraced by all concerned.
For me the complex topic of selling indigenous works in the respective museums, with all the politics and sensitivities involved, was fascinating and a true education, as was the recognition of the original landowners of the various states who were acknowledged at the opening of talks and sessions. The museum representatives were very open about the challenges of true representation amongst staff and the work they do with indigenous cultural advisors.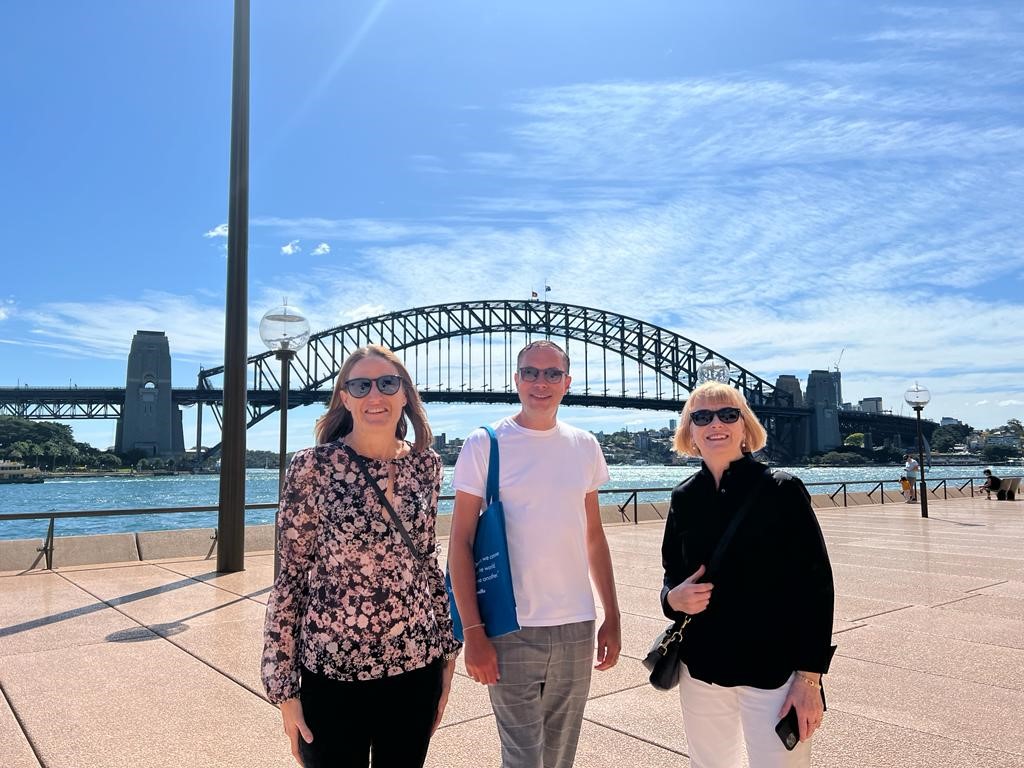 In addition to the conference I was lucky enough to be able to squeeze in visits to various cultural institutions around Sydney. Highlights included the Art Gallery of New South Wales (pictured below) whose collection, and shop, was dynamic and engaging. I wasn't fortunate enough to see their now newly opened extension but that's definitely a reason for a return visit as it looks stunning. Other highlights were the gorgeous city centre Botanical Gardens, climbing the Harbour Bridge, a behind the scenes tour of the Opera House and catching up with previous Southbank Centre colleagues who are now living in Sydney (pictured above).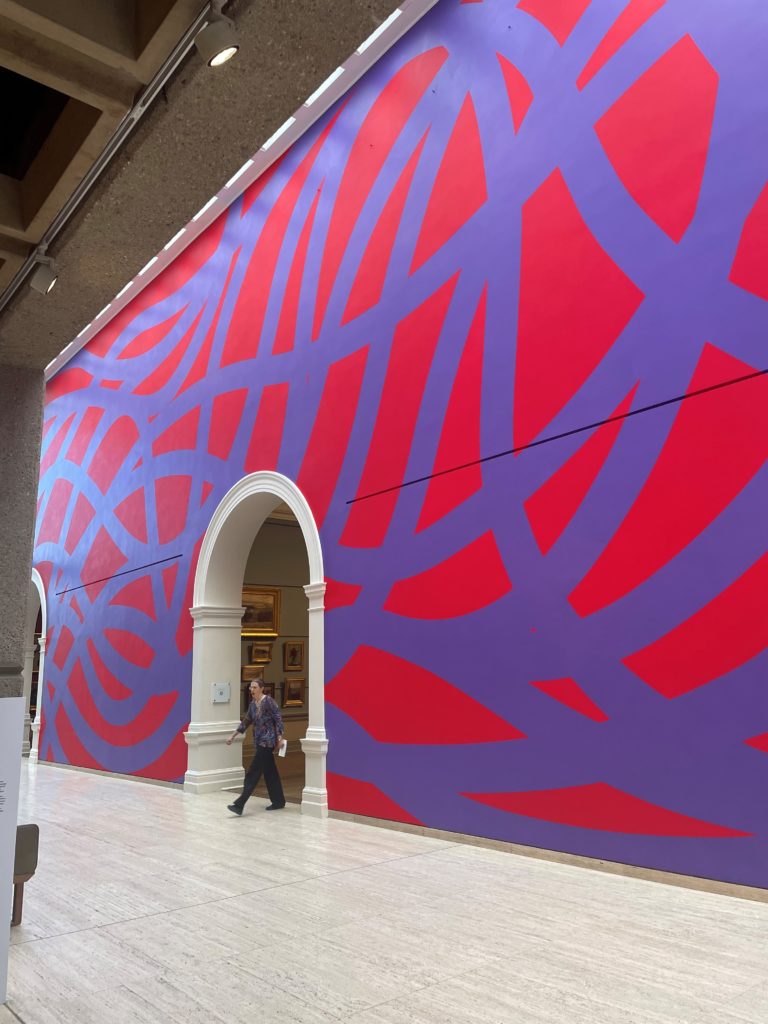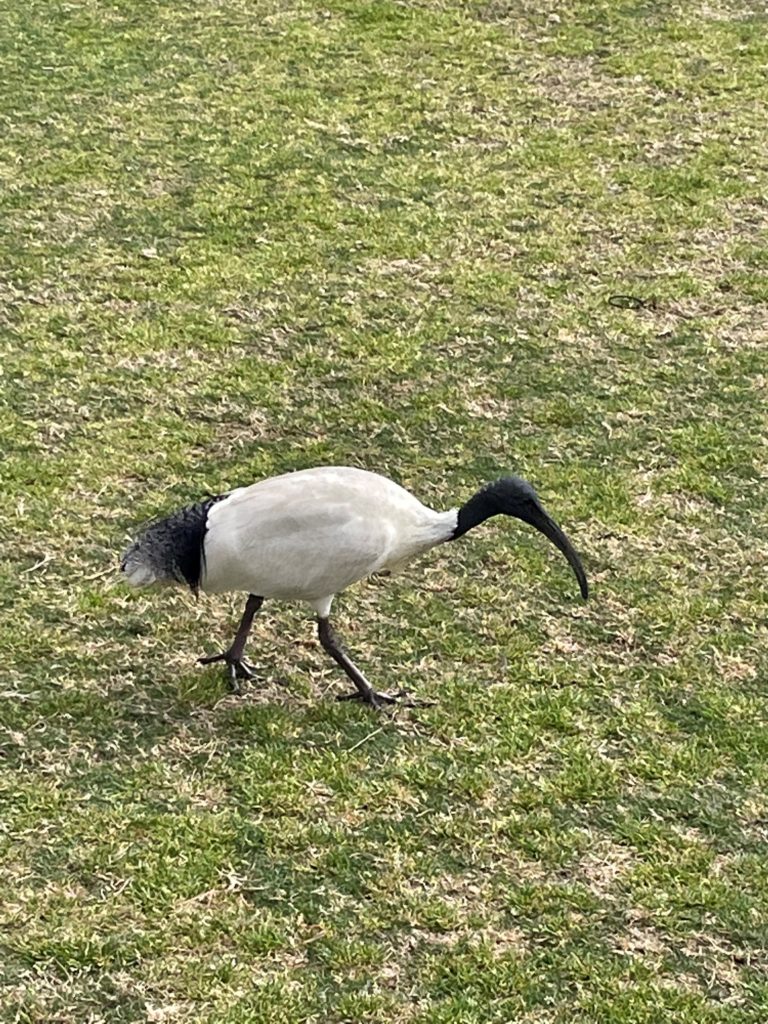 Another memorable moment was thinking I was hallucinating when I saw ibis (or bin chooks as they are non-affectionately known) foraging scraps at indoor shopping centre cafés. They may be harmless enough but those huge, hooked beaks, not to mention their audacity, make them a slightly alarming sight to the uninitiated!
It was a fascinating conference with a warm welcome from our colleagues down under. If you ever get the magic mystery call from Jill, I can't recommend enough that you wholeheartedly grab the opportunity with both hands.
Adam Thow is Head of Commercial Activities for Royal Botanic Gardens, Kew, a role that covers Retail, eCommerce, Venue Hire, Commercial Events, Publishing, Filming and Brand Licensing.