Fair trade is not just about avoiding doing bad things, but also about actively seeking to have a positive impact
Just Trade is a design-led jewellery and accessories brand built around the interests of the people who make the products. Founded in 2006 to provide regular work and market access to a small fair trade project based in shantytowns on the outskirts of Lima, Peru. The women in this project had so much potential but were struggling with design, product development and quality control. Just Trade was not started with product range in mind, nor was it about finding people to make our designs; it was started with a group of people who needed work.
Fair trade is not just about avoiding doing bad things, but also about actively seeking to have a positive impact. It is about ongoing commitment to a trading economy that prioritises producers, communities and the environment.  Just Trade now collaborates with eight groups of artisan makers in Peru, Ecuador, India and Vietnam.
COVID-19 has caused extensive hardship to individuals, businesses and economies worldwide. The teams we work with have all been highly affected in a variety of ways. With minimal government support, communities that live hand to mouth, have felt the impact of this disruption especially hard (like those in Ecuador and Peru). The makers we work with predominantly used their income for their children's education and medical care, but since the pandemic and widespread loss of family income, workers like ours are relying heavily on support from companies like Just Trade for basic food supply and medical help.
In both Peru and Ecuador, the pandemic has created a huge problem in the health service. The frequent lack of oxygen supplies and overwhelmed capacity in the region's hospitals have been terrifying to watch from so far away. In Ecuador not only have there been hospital waiting lists of 80 people per ICU bed, but anyone over the age of 50 has been turned away at the doors. If you do manage to get a bed, the costs of medical care are overwhelming; one family we work with have been left with debits of $20,000 for 10 days of hospital treatment for a family member who sadly then went on to die from COVID-19. Even something like a simple COVID test costs $100. In a country like Ecuador, where the minimum wage for those lucky enough to have full time employment is less than $400 a month, this is not accessible or sustainable for most of the population.
The Just Trade Response…
As soon as UK retail shut down in March, almost all of our wholesale orders were cancelled or postponed. Although we were thankful to be able to continue selling through our retail website and for the support and orders from faithful long-term customers, the loss of income was devastating. Thankfully, foreseeing long-term issues with shipping, we worked quickly to allocate as much work as possible to our teams back in February and gather stock here in the UK to keep Just Trade operating.
Although there is a 'road map' out of the pandemic here in the UK, we foresee that the impact of COVID-19 will be very tangible in these communities for the long-term
The teams in India and Vietnam were hit with cancelled orders as large clients ceased trading, either temporarily or permanently. But both groups were thankfully able to adapt and develop new and innovative products. Projects included making face masks and sanitary products initially for the local community and then, once it was safe to do so, for export. Their entrepreneurial spirit has been a real encouragement throughout this process.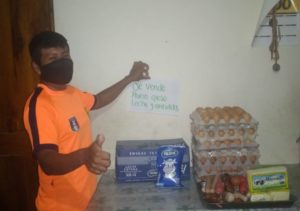 It became clear in April 2020 that the communities in South America were going to require long term support, this is when we organised our first round of emergency food parcels. These food parcels have continued on a monthly basis throughout the pandemic. Many members of the teams are now facing COVID within their communities and family units. We continue to offer financial help for medical care and are now investing into a growing number of side micro-enterprises within the communities, to create more financial stability long-term. (For example, one community bought watermelon seeds and have started to harvest watermelons to sell locally) We set up a JustGiving page last year, to directly help these communities with the ongoing situation for as long as is necessary.
Head to our JustGiving Page to read more: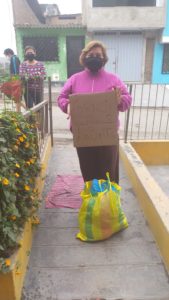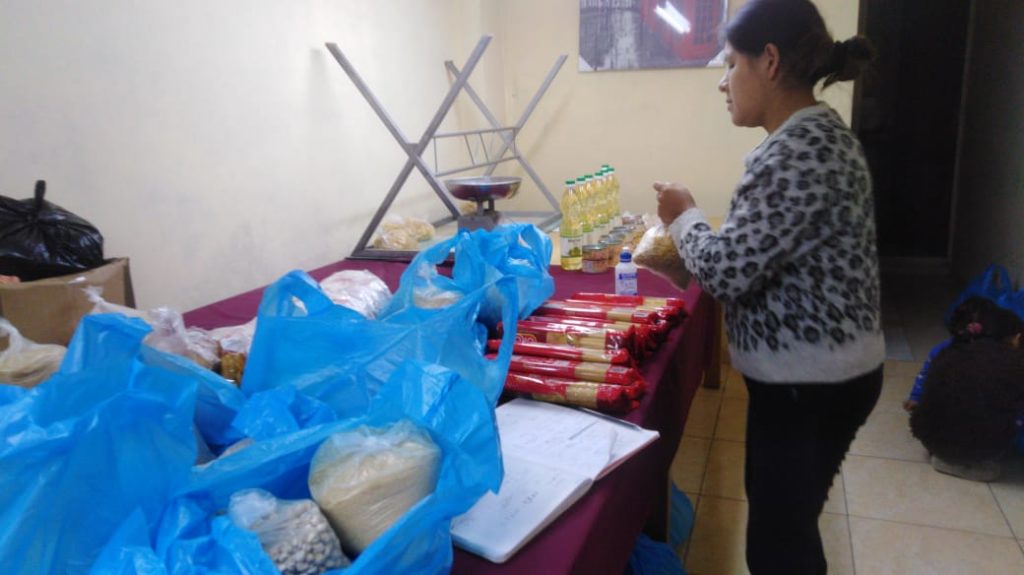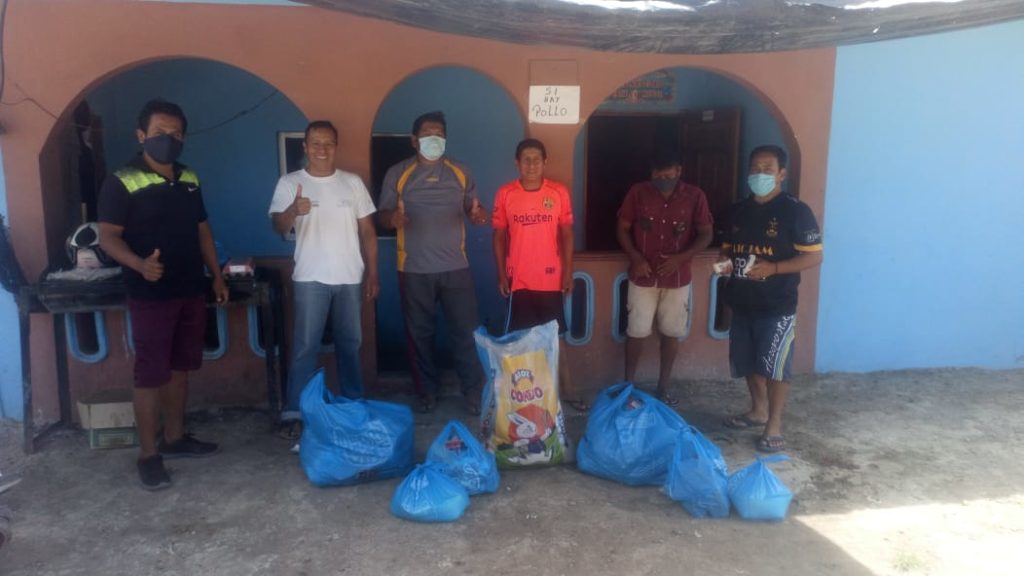 Although there is a 'road map' out of the pandemic here in the UK, we foresee that the impact of COVID-19 will be very tangible in these communities for the long-term. Until last week Peru had no vaccines and Ecuador only had 8000 for a population of 16 million. To add insult to injury in both countries, there have been scandals whereby the limited vaccines they do have, supposedly for frontline workers, have been requisitioned by government ministers for the wealthy and connected. Despite all the hardships, we are constantly amazed at the resilience and fortitude of our friends and therefore will finish with a few words from them.
"Thank you for your orders, it means food for us and hope that through our work with jewellery we can survive – make ends meet- in such difficult times"
– Cristina (Project Leader, Peru)
"I have faith that we will get through this pandemic, not everything is negative, it has allowed us to fully see the value of many things such as family, health and life. It has given us opportunity to work together in solidarity allows us to be more supportive of each other. I hope people will value more the work of artisans, our products are handmade and this means we put our heart and soul into making them"
– Vilma (Project Leader, Ecuador)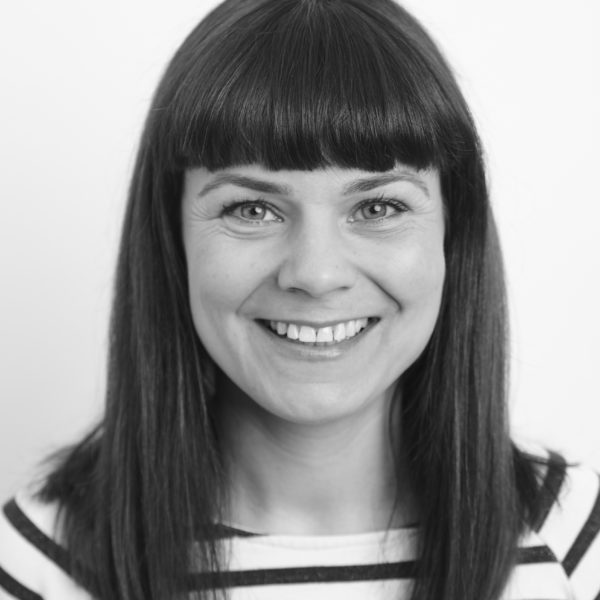 A graduate of The School of Jewellery in Birmingham and The Royal College of Art in London, Laura Cave has over 20 years experience of working co-creatively with artisan craft makers in emerging economies. She is the founder and director of Just Trade and Chair of BAFTS Fair Trade Network UK. Just Trade supplies over 300 retail outlets in the UK and internationally, including independent boutiques and leading Museums and Galleries. BAFTS is a membership network of independent shops and suppliers dedicated to partnering with disadvantaged producer groups in order to provide long-term market access for their work.