In 2019, a YouGov study of thousands of consumers in the UK found that they were 67% more likely to choose a product or service from a business that is taking action on climate change and the environment.
In 2020 a Nielsen study found 66% of consumers were willing to pay more for sustainable brands, with millennials (73%) and Gen Z (72%) even higher.
It's clear that the external pressure for businesses to put forward a compelling and rigorous sustainability policy is growing. But beyond that, it was clear from conversations with colleagues that we all felt we wanted to do something, and do something now, to contribute toward working more sustainably.
I'm pleased to say that the Association for Cultural Enterprises now has a Climate Positive Team certification.
What does this mean?
We've partnered with Earthly to offset the carbon emissions of all our contracted employees, both full and part time. This equates to approximately 91.74 tonnes of carbon annually.
So, how does this work?
We pay a monthly fee to offset the average amount of emissions based on our team's size, weekly hours, travel, and remote style of working.
It was important to ensure our money would actually be used for the purpose intended. The Earthly route we chose complies to UN standards, and is fully transparent. They are a Verified Carbon Standard project, and REDD+ certified. This is a framework created by the UNFCCC Conference of the Parties (COP) to guide activities in the forest sector that reduces emissions from deforestation and forest degradation. They consider the sustainable management of forests and the conservation and enhancement of forest carbon stocks in developing countries.
The project we are supporting is one protecting a part of the  Amazon rainforest in Peru – you can read more about it here.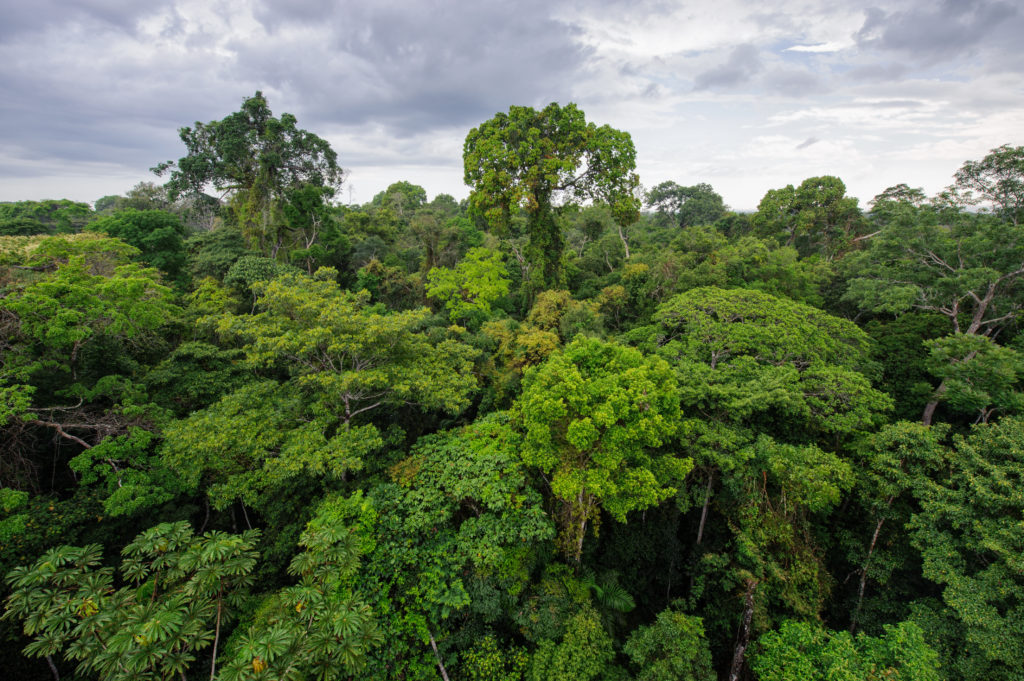 How did we do it?
Researching our first step into becoming more sustainable was rewarding in itself. I spoke to several different organisations, and our advice at this stage was to go for something achievable, and appropriate to our size and business activities at the current time. Our team are all remote workers, spread across the UK. Due to the pandemic we've barely travelled, and have held no on-site events throughout 2020 or 2021.
This meant it made sense for us to look at doing something that was appropriate to a people-focused business. We don't have huge office space or big fixed costs, so a team-focused solution seemed a good fit, for now.
One of the most interesting aspects is the variety of options available to businesses and teams, which is overwhelming to begin with.
How do you work out your greenhouse gas emissions? What does and doesn't count? Is it enough to plant some trees? How do I know I'm actually making a difference?
Fortunately there are some incredibly helpful organisations out there. As well as Earthly, I spoke to Carbon Neutral Britain and the Carbon Trust. They all have excellent guides on how to approach carbon zero, as well as how to avoid 'greenwashing'.
What's next?
This is only the beginning of our journey toward a more sustainable organisation. As our business changes and adapts, we will look at a more rigorous policy. We'll review whether the Climate Positive Team accreditation is the right one for us, and if it goes far enough.
We have committed to making the Cultural Enterprises Conference and Trade Show 2022 in Glasgow our first ever carbon-neutral conference. This is a big step for us, and we believe the cost worth paying. It involves a detailed accreditation process covering everything from the venue and delegate travel, to the food and drink served.
Carbon credits and paying to support 'green' projects is just part of the puzzle; to make a real difference we've realised we have to consider every element of our day-to-day business. Whether it's wrestling with eco-friendly name badges, or getting rid of plastic water bottles at meetings, applying our values rigorously throughout an organisation has its challenges, but I strongly believe it is a rewarding and achievable goal.
A final thought – as always at the heart of what we do is supporting members and the wider sector. So hold us to account. Share with us what you're doing. Is there something you'd like to see your Association doing to help you toward a more sustainable model of generating income?
Thanks for reading.
Tom is the Director of Digital at the Association for Cultural Enterprises, responsible for communications and digital content, including the Arts Council funded Cultural Enterprises Academy. Based in London, Tom previously worked at the National Theatre.