Victor Oliveira, Director Of Merchandising at the Peabody Essex Museum, Massachusetts, explains why sustainability should be a permanent and integral part of your retail strategy…
A thought-provoking comment was made in a recent conversation with a colleague regarding sustainable retailing in museum shops: "Oh yes, that's a big trend." As well meaning as that statement was, in context, the use of the word "trend" gave me pause. Trends are things we exploit, they are momentary market blips that inform a retail buyer of "what's hot" and what their customers are looking for, and ultimately they are short-lived and have an end.
That encounter made me realise that I had been thinking about sustainability exclusively regarding the end product for a merchandising presentation. I was looking for products made of a renewable resource that can be composted or made of organic materials, which is essential, but only one piece of the puzzle. So it has forced me to think about sustainable practices in retailing and sustainable products, which is an operational paradigm shift, and a commitment.
I have been dipping my toe in the water of sustainable retailing in Boston museums for some time now. I say that because I am still researching, trying to find the intersection of commerce and responsibility to our ecosystem. So I'm by no means a leading expert here as we all try to figure out this issue. What I have been attempting is to find a sustainable model that still attains the goals of a museum shop, and we still have a lot of work yet to do.

If one believes in the idea of fate, it landed me in the perfect place to start making some headway in proving a sustainable retail model. The Peabody Essex Museum (PEM) is an ideal hybrid of many different disciplines for lack of a better term. I would not call it exclusively an art museum, or a museum of the sciences, humanities, history and culture, because it is all of those things and more. It's a museum dedicated to how we live, have lived, and look forward to how we might do so in the future. Together, the collection reveals how we create, trade, dress, worship, and the list goes on. It makes us understand how the simplest of choices we make today are significant as they will help tell the story of this generation.
PEM will soon be exhibiting no less than four shows that confront us with environmental issues and climate crises. Down to the Bone pairs award-winning nature photographer Stephen Gorman and New Yorker artist Edward Koren in their responses to the consequences of destabilising our natural environment and their alarm about the global climate crisis. This exhibition creates connection and empathy for creatures, real and imagined, who suffer because of our human behaviour. Ultimately it grants us food for thought about the impact of how seemingly insignificant choices we make every day ripple beyond our circles of existence. What is brilliant about the timing of Down to the Bone is that it is an essential segue to PEM's Climate Action: Inspiring Change exhibition, which features youth artists countering the idea of hopelessness by inspiring change and empowerment.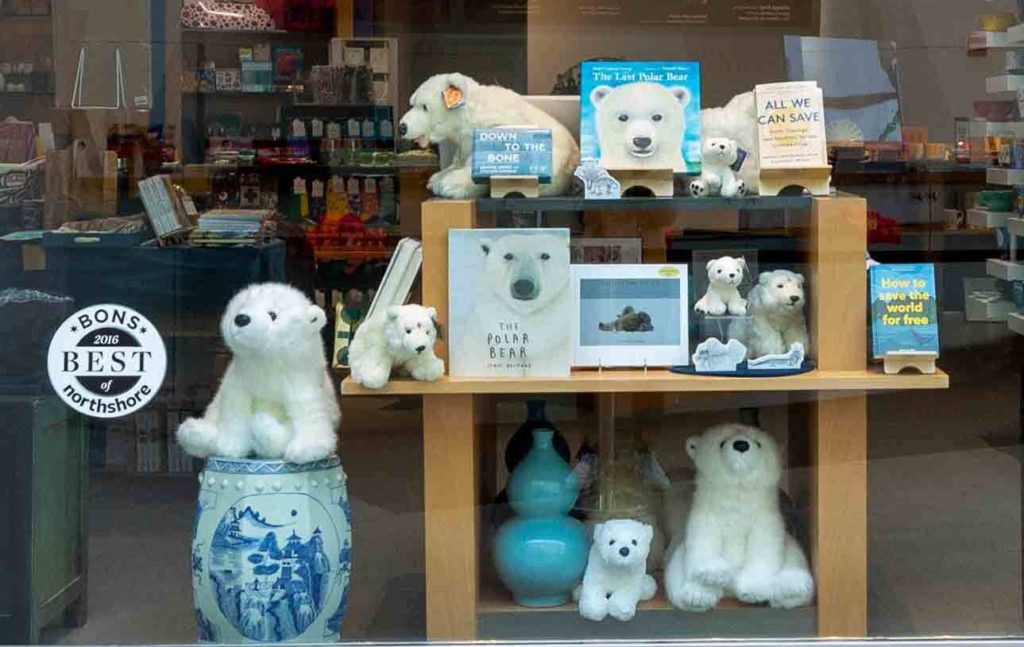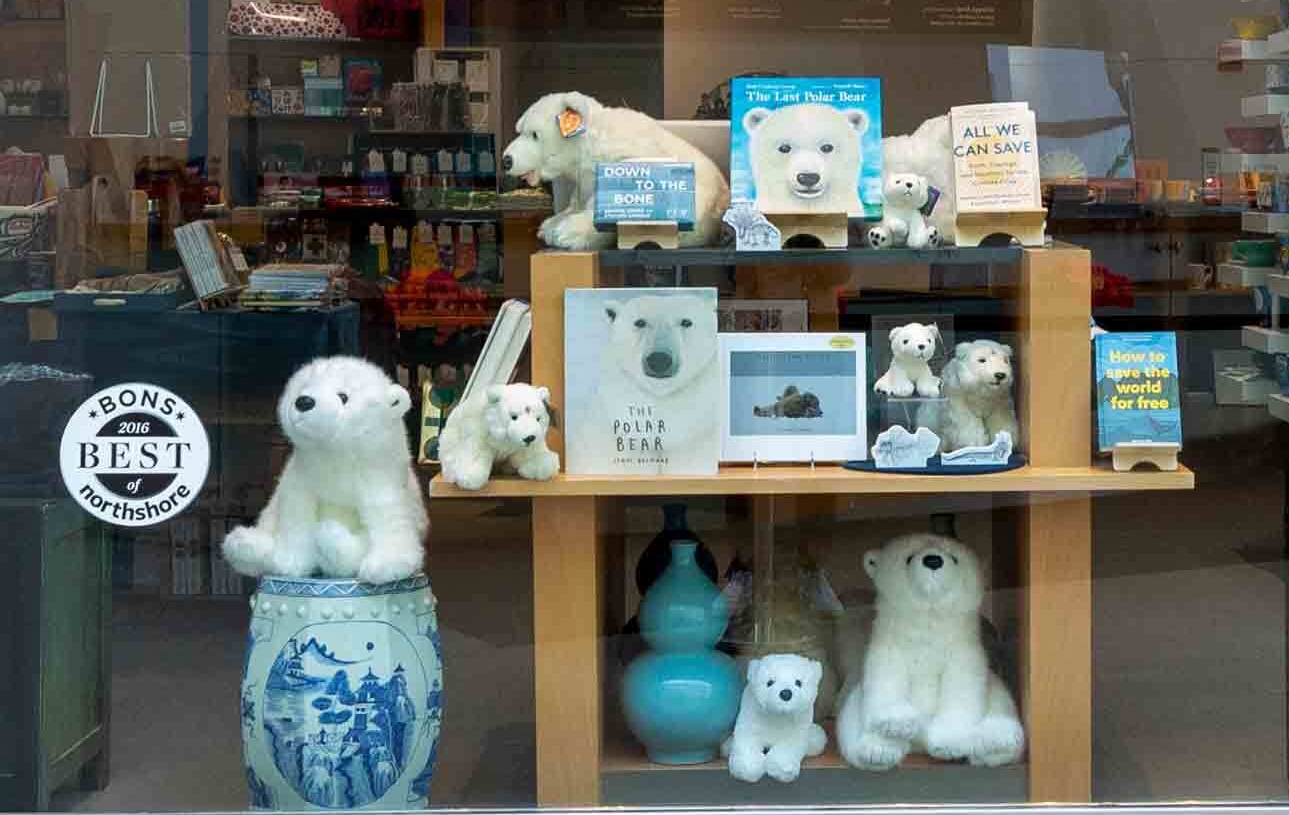 So, I feel inspired and empowered to change the way I work, to ask new questions when I go to market. How and where was it made? What's the manufacturing process? What are the materials? Are they nontoxic to the environment? Are they degradable? What is the product life cycle? Is it over-packaged? And even delving down to, how is it packed, what are the packing materials? The encouraging part of all this is that I have found that many vendors are already working to answer these questions. And I believe as buyers that the more we raise the dialogue, the more responsive makers will be to advance their plans to create sustainable models.
At the same time, our customers are also starting to ask the same questions. Many articles and statistics back up the idea that consumer behaviour is heading in a sustainable direction. Here are some statistics from a recent report in Forbes:
Google's search interest in "ethical brands" and "ethical online shopping" during 2020 grew 300% and 600% compared to the previous year.
1 in 3 shoppers stopped purchasing certain brands or products due to ethical or sustainability-related concerns.
Nearly 6 in 10 consumers say they are willing to change their shopping habits to reduce environmental impact.
Data like this suggests that it's also smart business to develop sustainable retail models, and I believe that museum shops can lead the charge. For all the changes we have made in the PEM Shop, like eliminating plastics in goods aimed at kids, researching organic materials or saying goodbye to items that sell well but are horrible for the environment, we still have a lot more learning and work to do – but together we can work locally, right in our own space, to make changes that will reverberate out into the world.
This post first appeared on Connected, the blog for the Peabody Essex Museum in Salem, Mass.
Victor has over 25 years' experience in cultural and entertainment retail including at the ICA Boston, The Isabella Stewart Gardner Museum, Boston Museum of Science, and the Peabody Essex. He has also worked for MTV Networks creating online retail experiences for its Nickelodeon brand, and has a deep reach into the publishing industry in producing and promoting books for writers. Victor has been advocating sustainable models and practices within cultural institutions and attractions.