Best Shop was one of the most hotly contested categories in this year's Cultural Enterprises Awards. With so many fantastic retailers in our sector, cultural shops are fast gaining a reputation as the place to pick up unique gifts and have a great experience at the same time.
The Judges had a tough job on their hands but one entry really stood out to them, and that was The Botanics Shop at Royal Botanic Garden Edinburgh which had recently undergone a stunning transformation.
Commercial Manager Helena Lawrence takes up the story:
"Back in early 2019, The Botanics Shop was in serious need of an update. It was the realm of ill-considered and inflexible units and unresolved corners which the retail team did their best with, but which always felt makeshift. We decided to work towards a full refurbishment of the shop and, with some capital secured, to go through a procurement process to select a designer and contractor.
"The business objectives were to elevate the customer experience, attract new customer groups and align the shop more closely with the Royal Botanic Garden Edinburgh (RBGE) brand, relating products and their stories back to the activities of the garden. Ultimately though we wanted to drive sales, increase Average Transaction Value (ATV) and increase conversion to return a larger contribution to the garden.
"Edinburgh-based design studio 442 won the design contract to transform the retail and visitor welcome space. We had a very long wish list for the shop and 442 patiently listened and noted our requirements. We wanted units we could actually move, some proper wall/display space, better lighting, somewhere to properly present higher end products, better sight lines and a means of linking the two sales areas for gifts and plants, maybe with some ambient music and better signage solutions. The scheme needed to be sympathetic to the unusual architecture of the building, ideally using natural materials.
"We were also keen to present products 'curated' by RBGE rather than having to use supplier point of sale. RBGE is a free attraction and we have a high percentage of local and repeat visitors so we needed the flexibility to make the shop look different, with a variety of themes throughout the year according to season and audience.
"442 set to work interpreting our wish list and translating it into a design concept. We were bowled over by the detail – 442 had left no stone unturned in order to present an imaginative, functional and beautiful concept for the Botanics Shop. Using a warm palette of natural colours and finishes such as wood veneers and cork, the designers added their own flourishes and included elements that would further enhance the visitor experience, such as screens at the front and back of the shop for promotion and messaging.
"Work on site eventually commenced in January 2021 during the second lockdown, completing in mid-March, and we were finally able to open our doors on 26 April when restrictions lifted.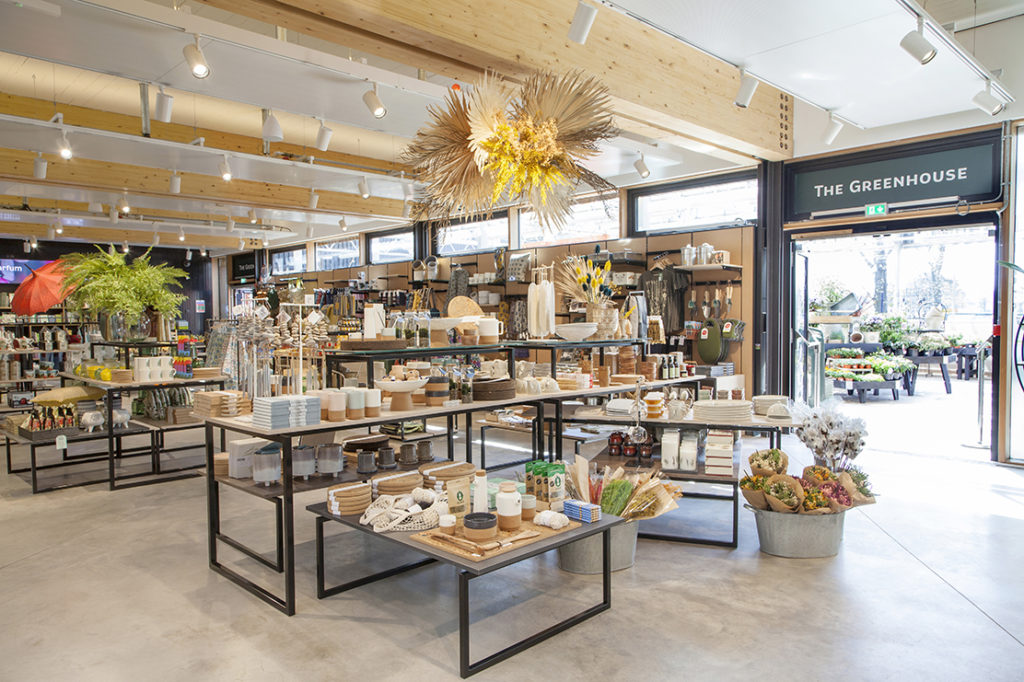 "Our shop has been transformed into a beautiful and enticing retail space. We set out to improve our customer experience and feedback has been excellent which is reflected in our sales. Despite all the Covid disruption, we have seen a substantial increase in ATV, and we can now curate and present our product collections and plants in an environment that does them justice.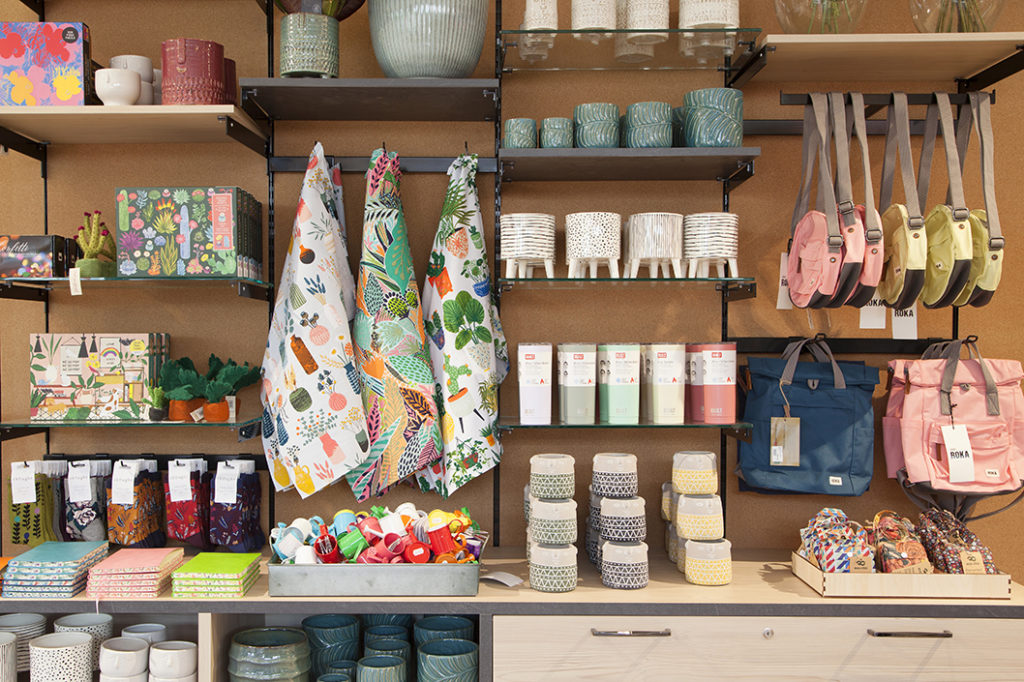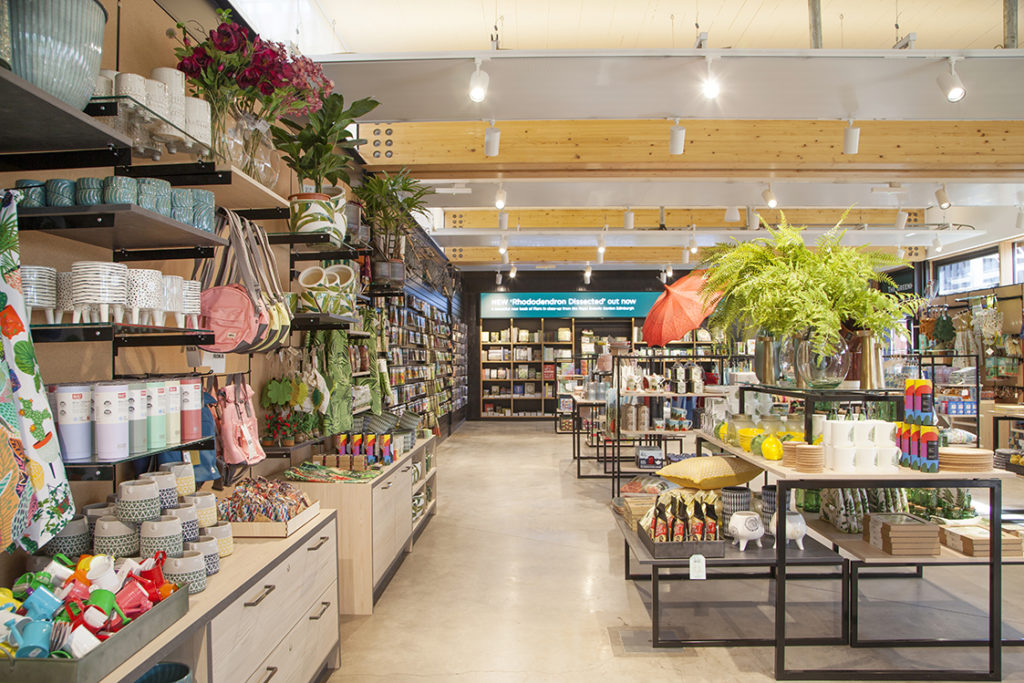 "The shop is modern and inviting. Our core customers are continuing to visit us but anecdotally we are seeing a wider variety of customer types shopping too. Younger customers who previously may have just bought a gift for granny are now shopping for themselves as well.
"We're ambitious about what we can achieve with our fantastic new shop – we are really proud of it."
A beautiful shop conceived and designed with the Garden's core principles and ethos at heart.

The Judges, Cultural Enterprises Awards
Many congratulations to Helena and all the team at Royal Botanic Garden Edinburgh on their award-winning shop, and thanks for sharing their story with us.
You can see all the Cultural Enterprises Awards 2022 winners here.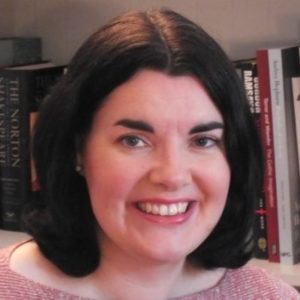 Jo is Communications & Media Manager at the Association for Cultural Enterprises.