Do you have something to say about digital income generation or environmental sustainability in the cultural sector?
Would you be interested in sharing your learning and insights with colleagues across the sector? Your experiences may be just what someone else in our sector needs to hear in order to solve a challenge and take their own activities to the next level.
We're looking for speakers to share inspiring case studies, insight and practical advice at our upcoming one day Digital Conferences on digital income and environmental sustainability.
We want to hear any proposal that you feel fits with the theme of these events. Some subjects which you may choose to address are listed below.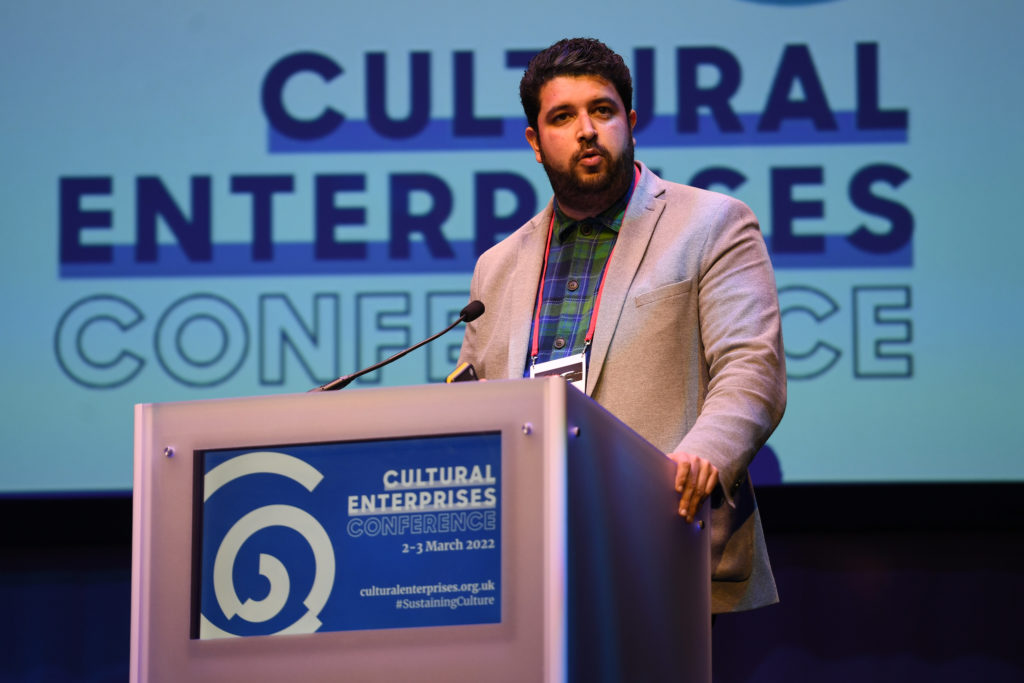 Demystifying Digital Income
14 June 2022*
This one day Conference will explore what we mean by digital income, and how to make it work (especially without technical expertise or big budgets), with practical advice to help attendees develop new digital revenue streams. Topics might include:
Case studies of successful and creative digital income generation
Experience with platforms such as Substack or Patreon
Digital events and hybrid experiences
Digital fundraising
Monetising digital content especially on social media
Using digital income streams to reach new audiences
Building digital communities
Identifying the activities that are right for your organisation
Thinking through the customer journey
Creating a strategy and setting realistic goals
Environmental Sustainability
28 September 2022*
This one day Conference will cover all aspects of environmental sustainability in commercial income generation. We're looking for case studies, expertise and new ideas which attendees can put into practice at their own organisations. Topics might include:
Case studies of successful sustainable initiatives across any areas of commercial activity
Balancing a sustainable approach with commercial targets
Communicating sustainable values both to inform visitors and to support higher price points
Sustainability challenges in a heritage building
Green auditing
Customer messaging and environmental labelling
Waste recycling and circular economy
Sustainable sourcing and ethical labour
Please note we are not looking for presentations that promote products or services. 
*Dates subject to change.